hey ladies!


well more than one person stopped me just to look at my make-up so i figured i'd post again! i'm on a roll this week!

FACE
LANCOME aquafusion tinted moisturizer in sand
BEN NYE powder in banana
MAC refined golden bronzer
fix +

CHEEKS
MAC fleur power blush
BARE ESSENTIALS jade highlighting powder

LIPS
at some point today it was MAC utterly frivolous lipstick
but in the pictures its MAC sugarrimmed dazzleglass

EYES
UDPP
MAC vanilla pigment
MAC creme de miel, goldmine, juiced, fab & flashy, hepcat, sketch, and signed sealed eyeshadows
MAC glitterpus glitterliner
MAYBELLINE define a brown in dark brown
LANCOME oscillation power booster and mascara
RIMMEL black eye khol


please dont mind the dumb faces i took these quickly after work so they're kinda faded =]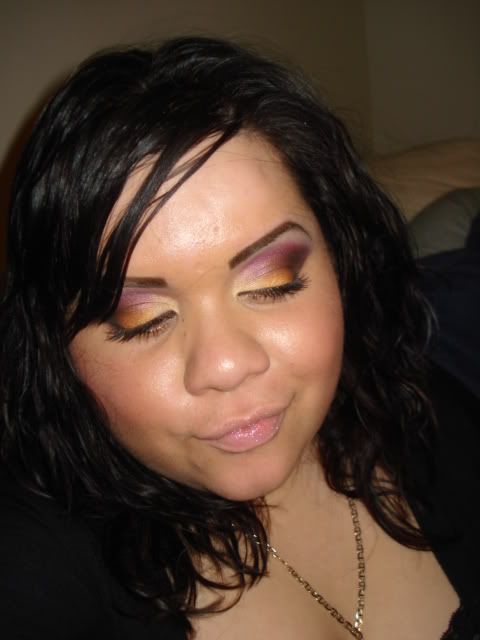 THANKS FOR LOOKING!
​