I was feeling super creative this evening, and wanted to come up with a look based on one of the characters from Starlight Express.
I chose to do Pearl's make up-or something like it


Comments welcome, as always....please be gentle, it's my first attempt!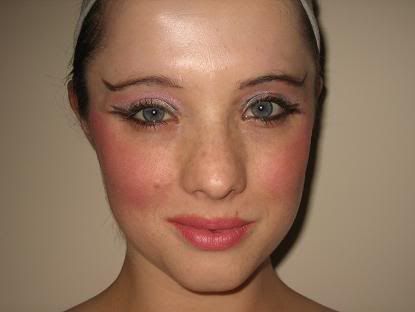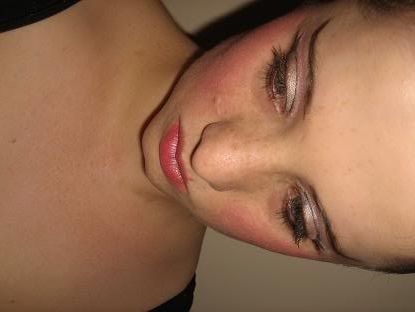 Eyes:
MAC Eyeshadow in Phloof on lids
MAC Blush in Dolly mix in crease
Chanel Les Yeux Eye liner in crease, to line and to draw eyebrows.
MAC Zoom Lash mascara
Face:
Chanel Teint Innocence foundation
MAC Dolly Mix on apples of cheeks: carried right into hairline
Benefit High Beam all over cheeks
Lips:
Benefit Flush Lip Liner
MAC Dolly Mix blush
MAC Lip Conditioner in Petting Pink
Hope you like it! Oh and Dolly mix: I never knew it was so versatile hehe
xx