Hello lovely people of Specktra! First FOTD, so please be kind. Was just playing around with makeup at home so I skipped the mascara (hate removing that) and my P+P Face Protect SPF 50++. Pics were taken using my Macbook camera.
FACE:
Lancome Teint Idole Ultra (liquid foundation) in shade 02
ZA Concealer Perfection in shade 2
MAC Blot Powder (pressed) in Medium
Stark Naked BPB
Blonde MSF layered over blush
EYES:
MAC Royal Tour Eye Trio, Dame Edna collection (this didn't show up much at all, I think I need to invest in a colored base)
MAC Navy Stain Powerpoint Eye Pencil
Bourjois glitter eye pencil in shade 37 on bottom half of lid
LIPS:
Nivea Repair + Protection chapstick
MAC Cranapple Cremestick l/l applied all over lip as a base color
MAC Pomposity l/s
NAILS:
MAC Varicose Violet nail lacquer, Dame Edna collection
The eyes; I still suck at eye makeup, as you can see.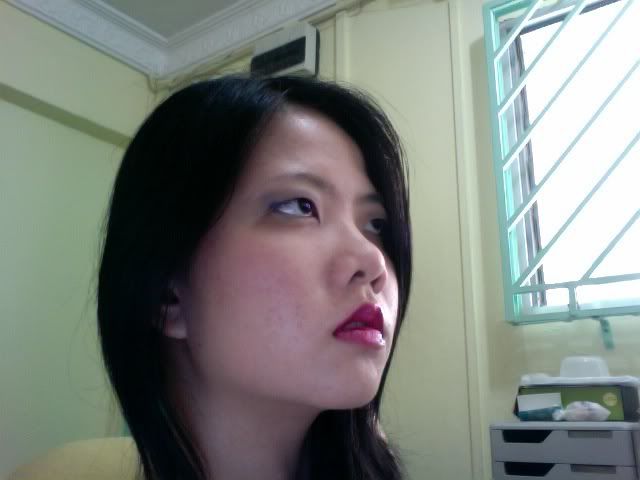 ]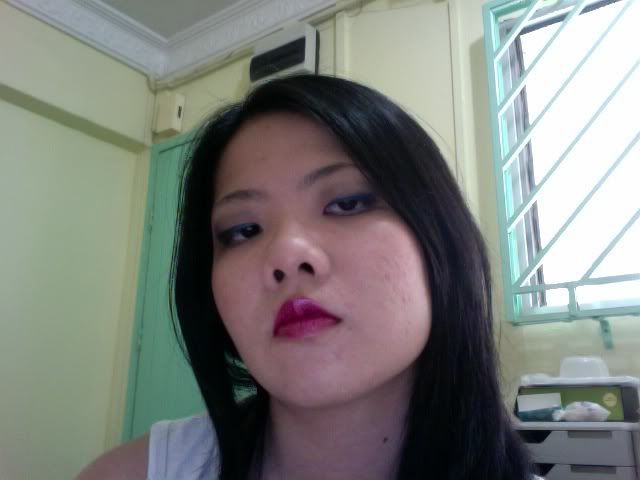 The overall look, with an emphasis on the lips.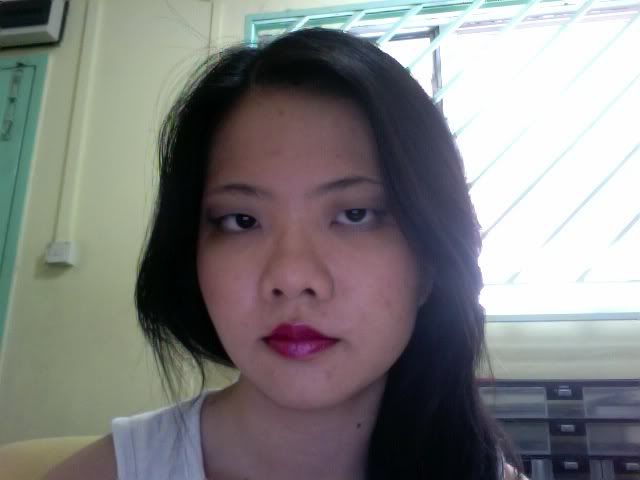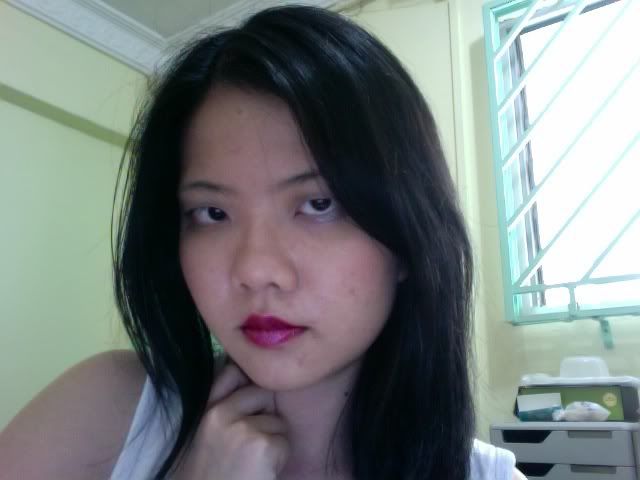 ]
Me, cam whoring (haven't done this in a loooong time).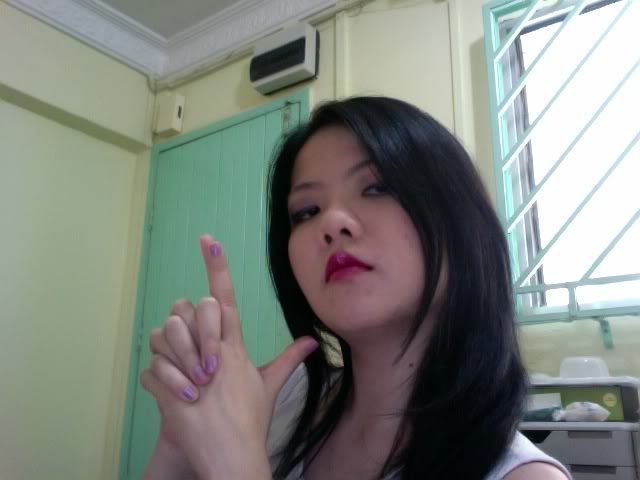 Trying to imitate the "Ha Ha" mood status.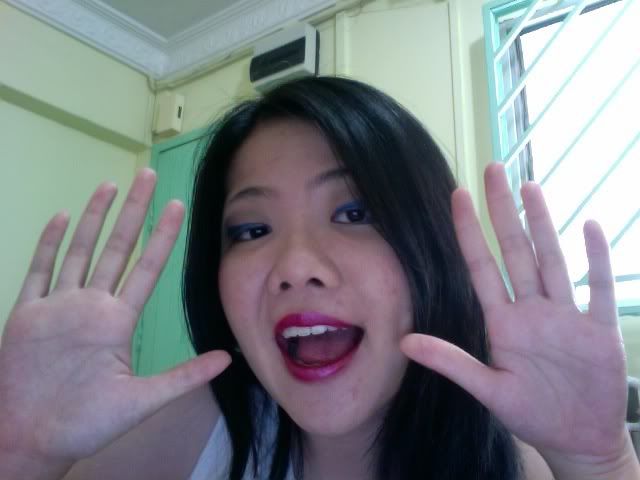 Showing off my dimple (which I actually hate). You see it on the right.

That's all folks! Blowing you goodbye kisses. I can't do it as well as Adina does, sorry if I look retarded.