UPDATED: This what my vanity looks like now that my man has built me a whole separate makeup room/boudoir.
As I mention in the video, this is in a separate room in the basement. It's nice because it does get a lot of light for a basement, but I do have strong 'daylight' bulbs in the light fixture above the vanity, and just recently found two tiny table top lamps to put on either side of the tabletop to add even more light from the side (to eliminate shadows on the face).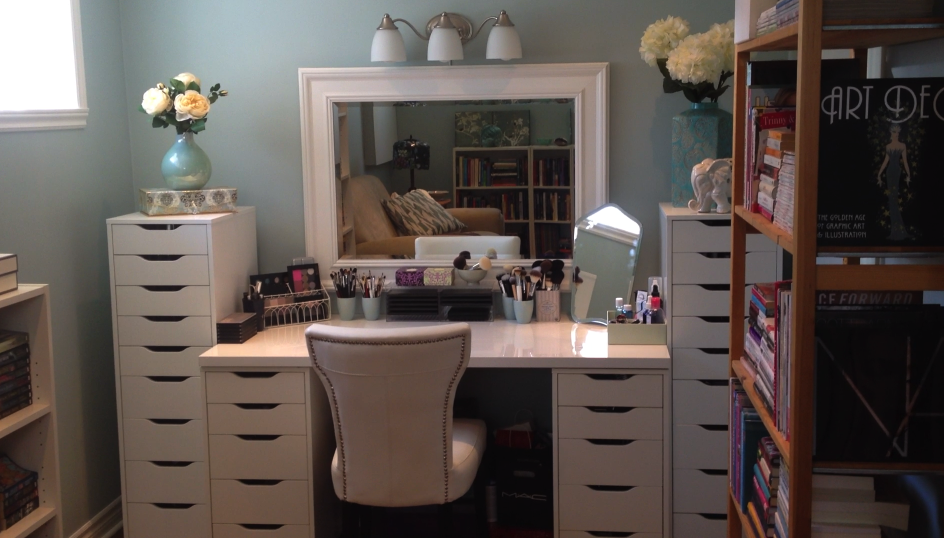 If you don't care to watch the video, these pictures are how each drawer is organized.
The tabletop: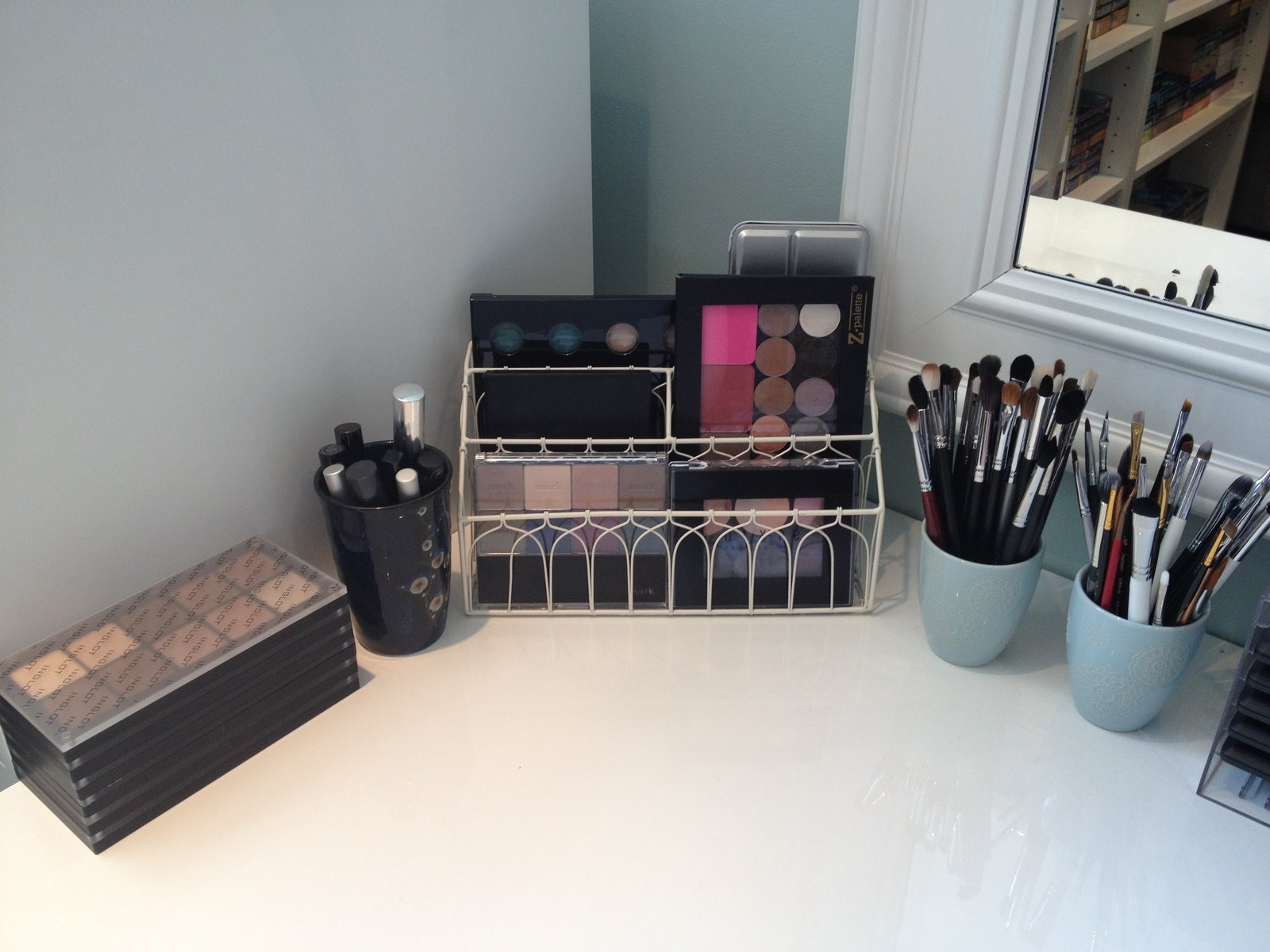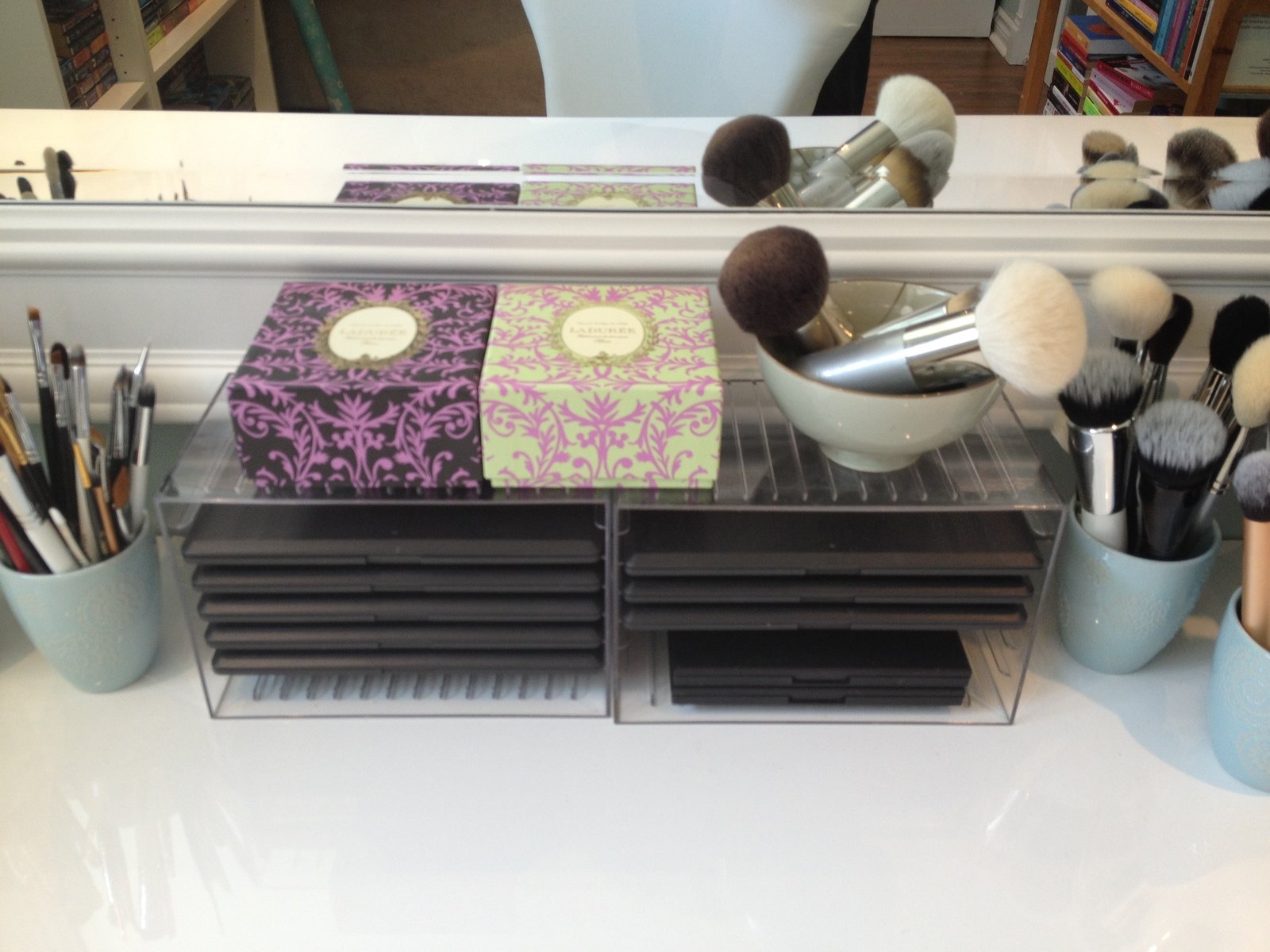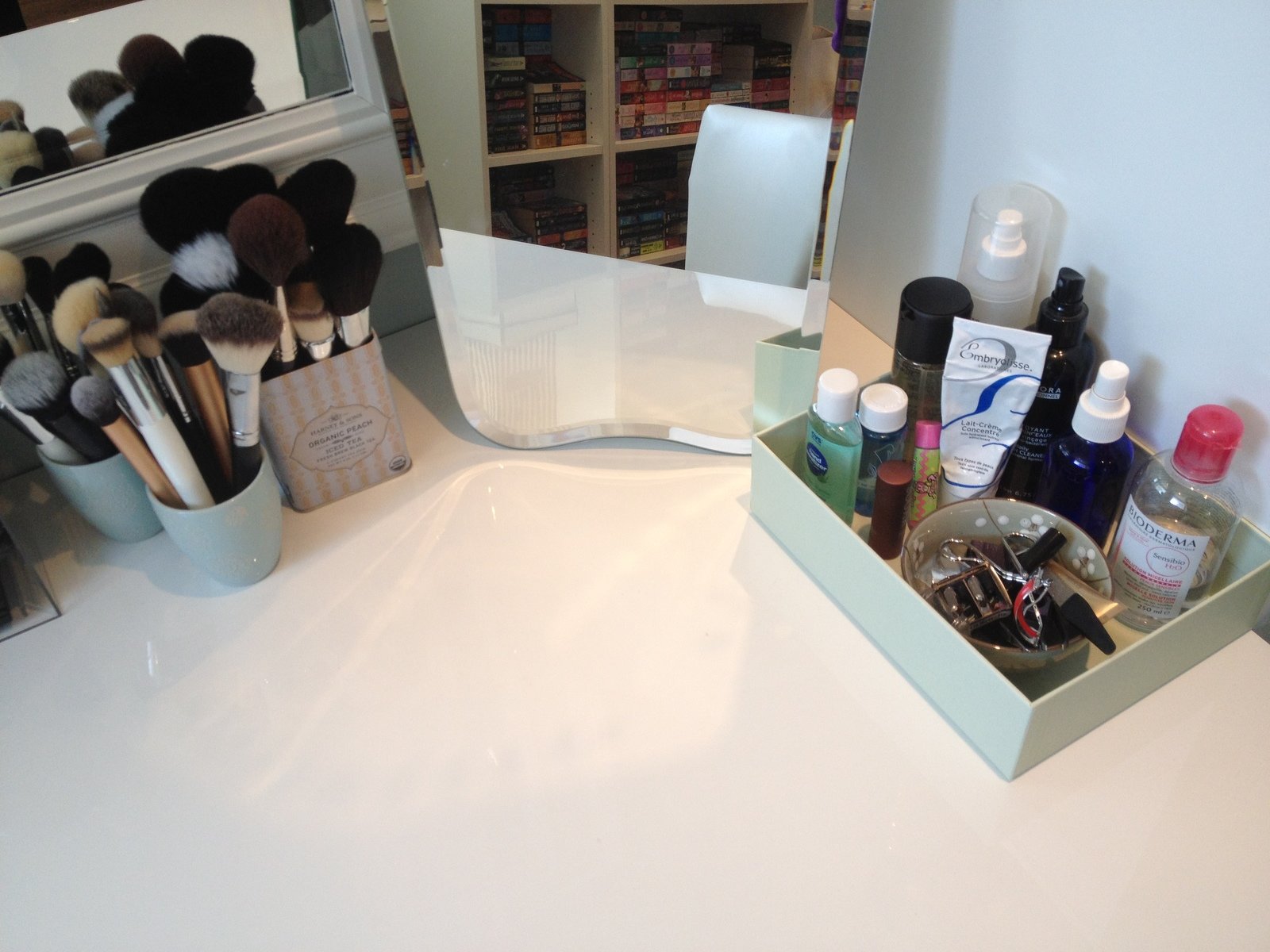 Dior, Guerlain, Lancome, Nars, Lorac, Stila, Too Faced, The Balm, UD, Hourglass, Smashbox, Tarte and other mid to higher-end palettes. Stored in plastic bins from the dollar store and Container Store, Ferrero Rocher plastic boxes, and the cut-down and taped boxes the items came in.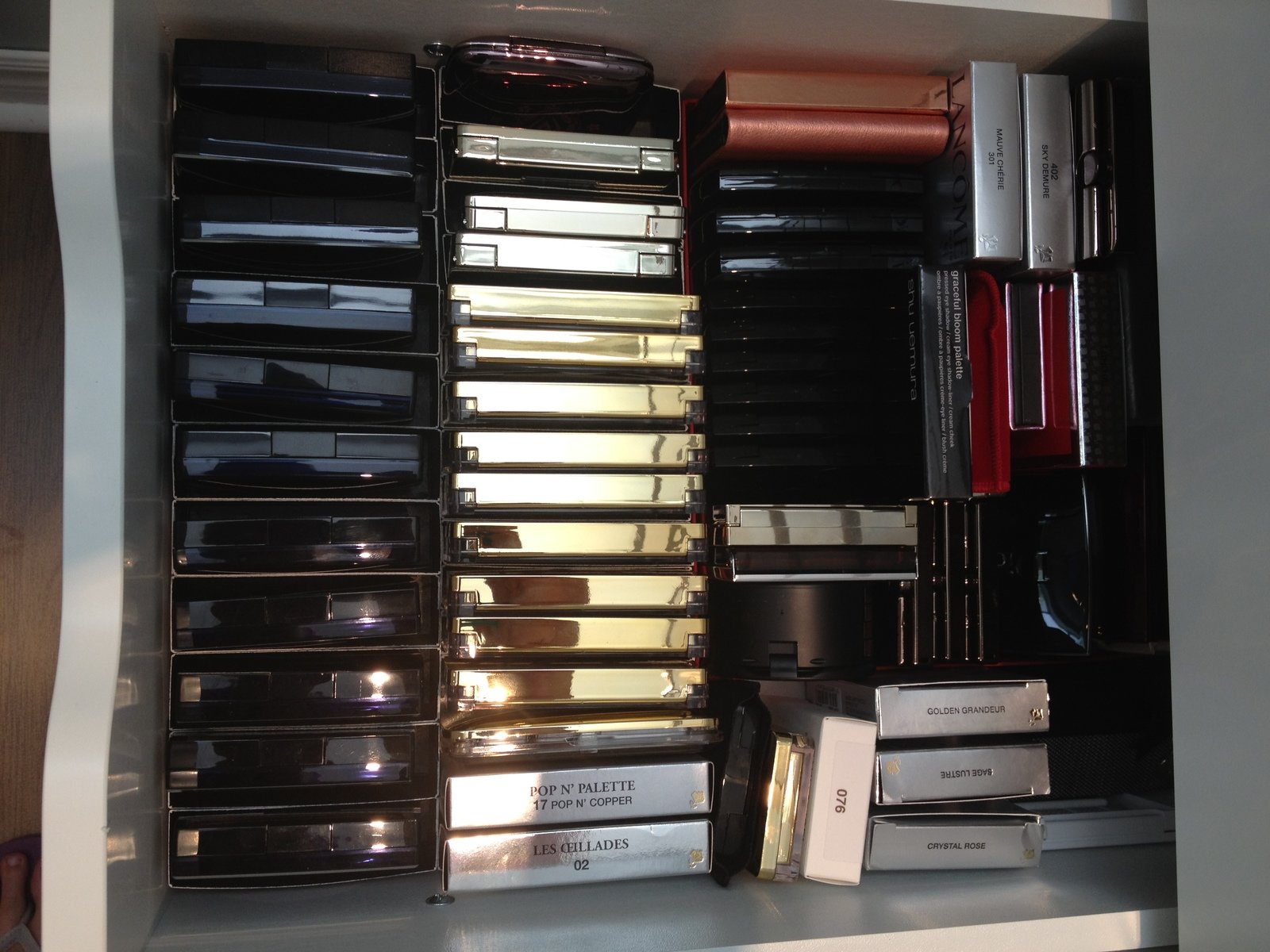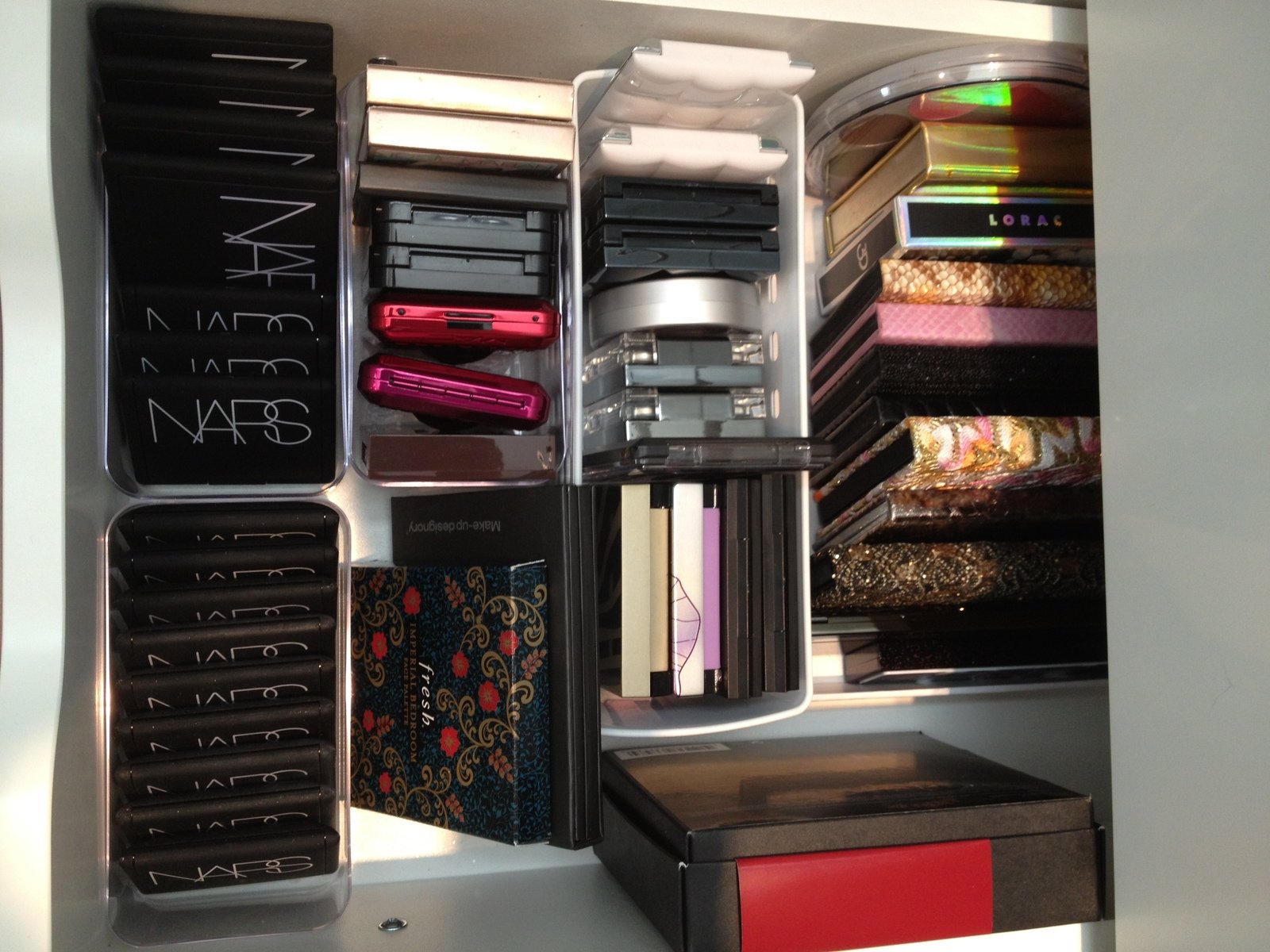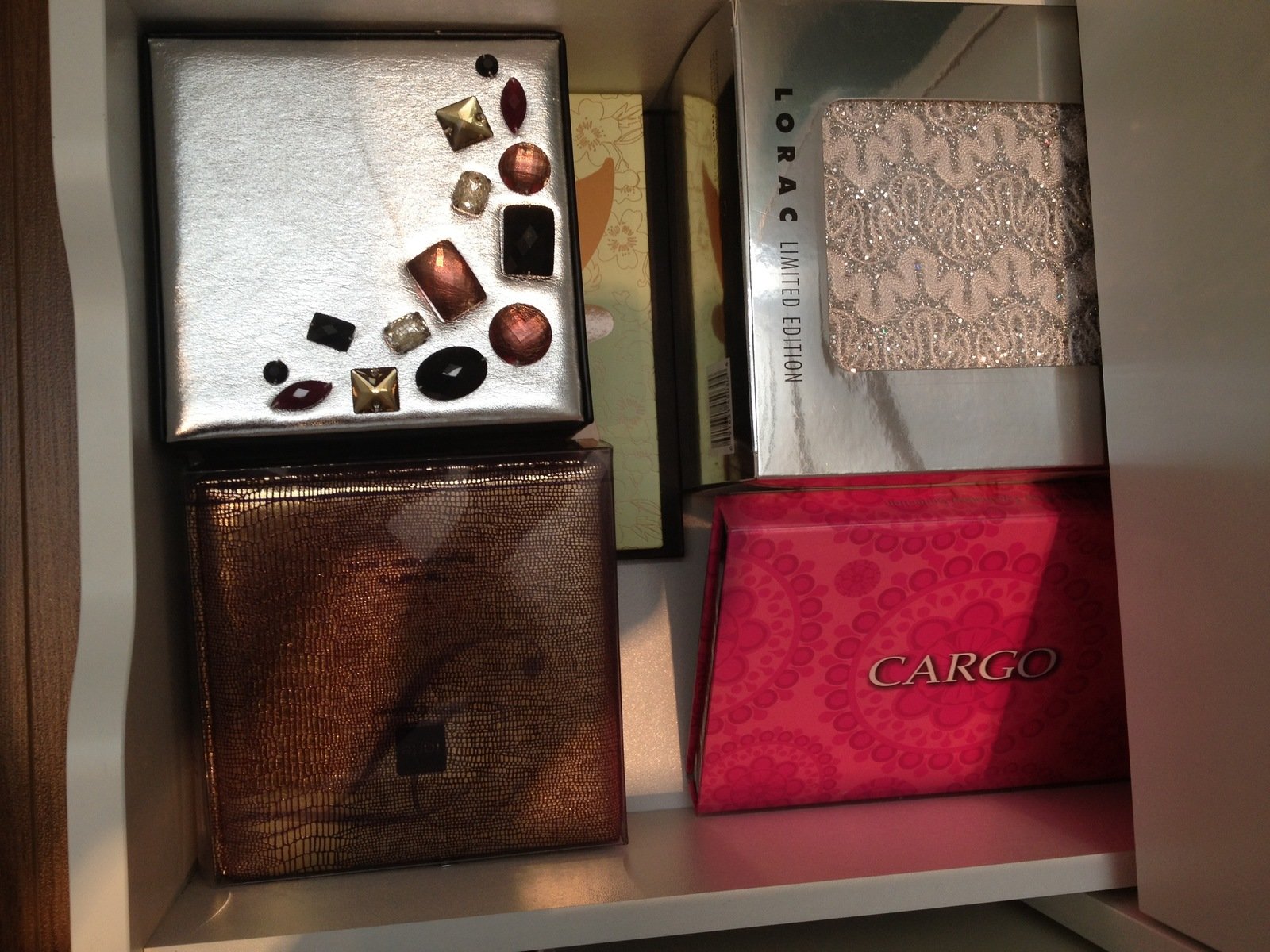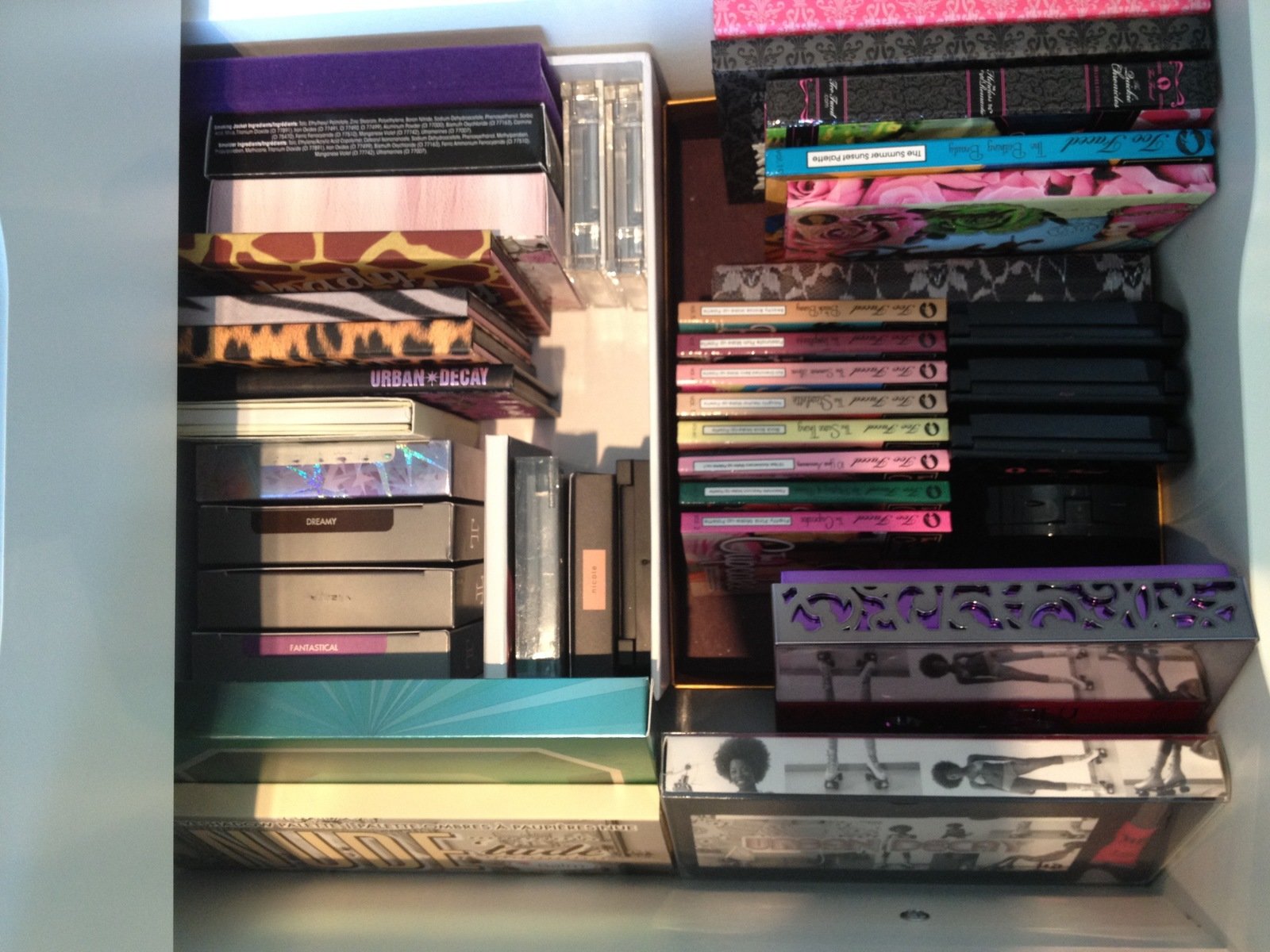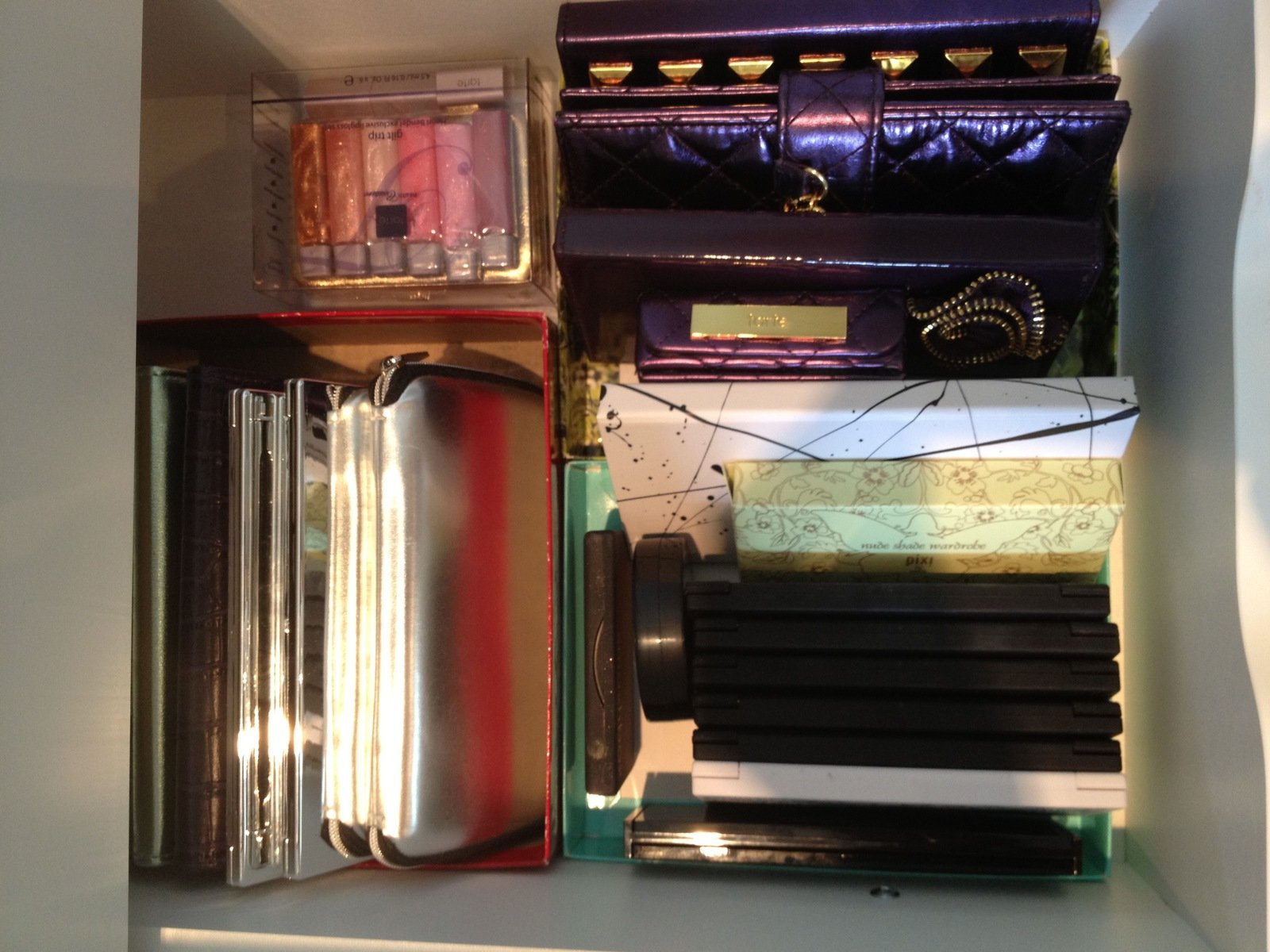 Eye pencils, liquid liners and cream eyeshadows. And mascara and fake lashes. Stored in box lids and Godiva truffles boxes.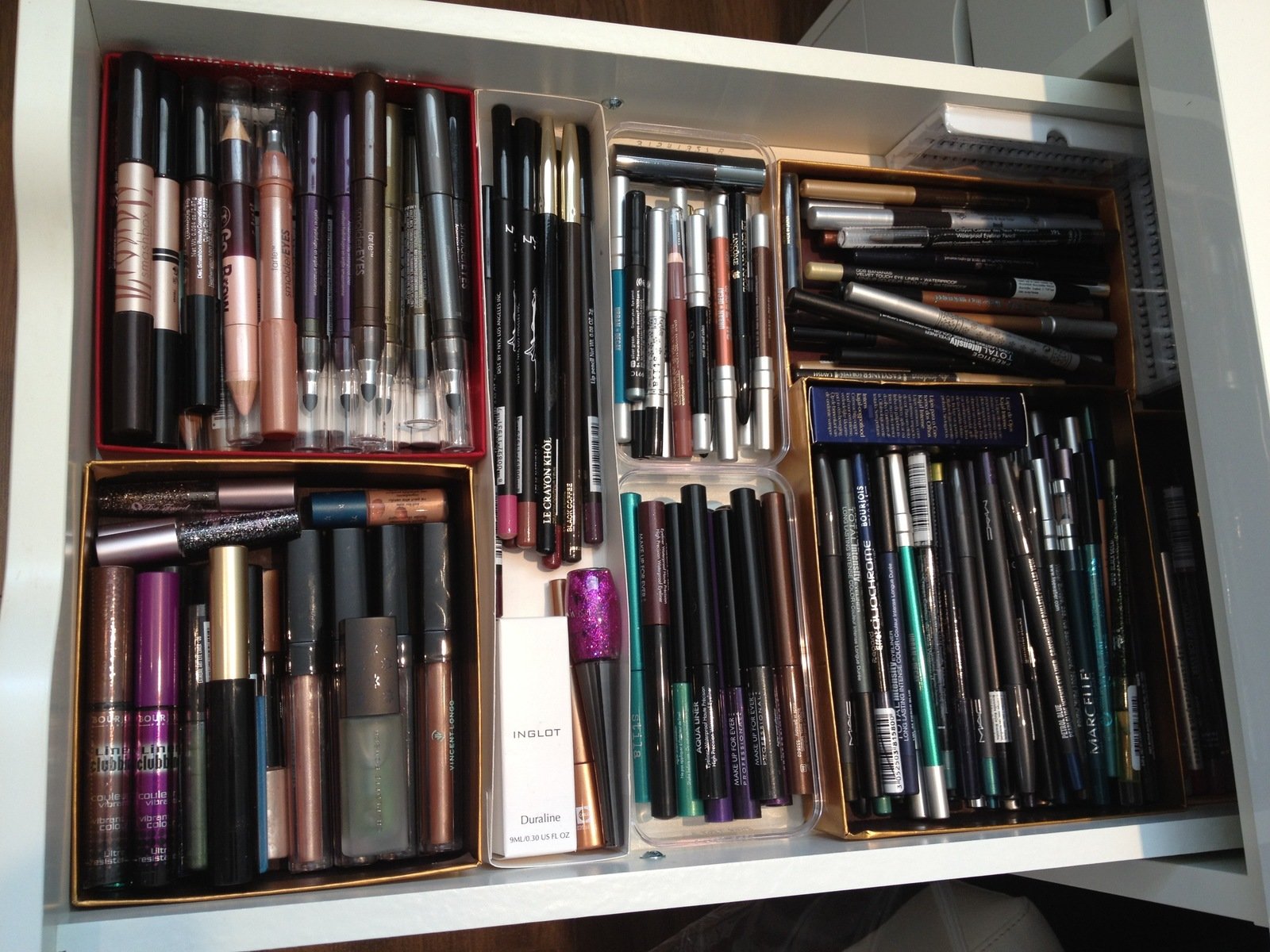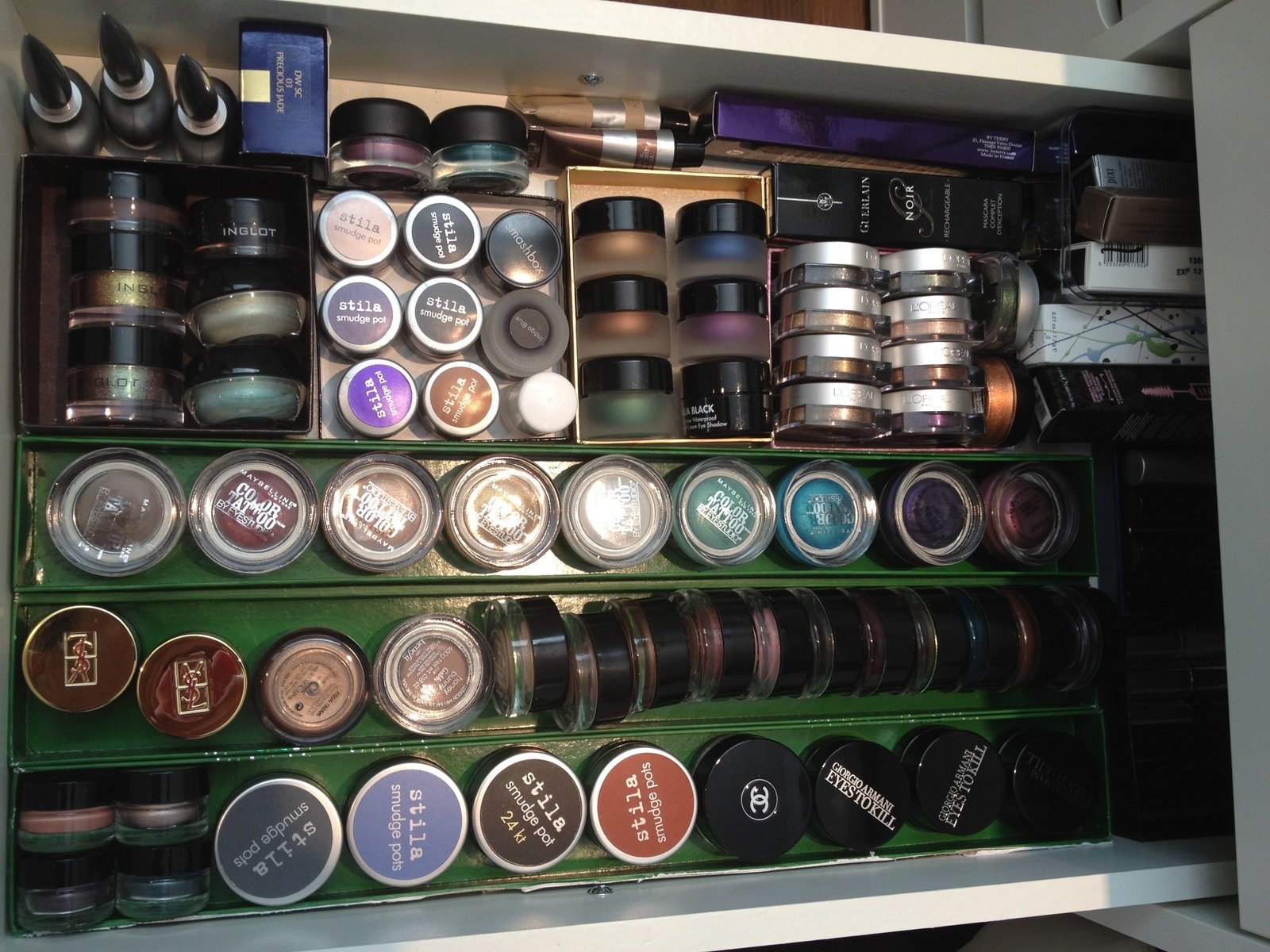 Single eyeshadows, and primers. In ice cube trays, plastic bins and the cut-dow and taped boxes.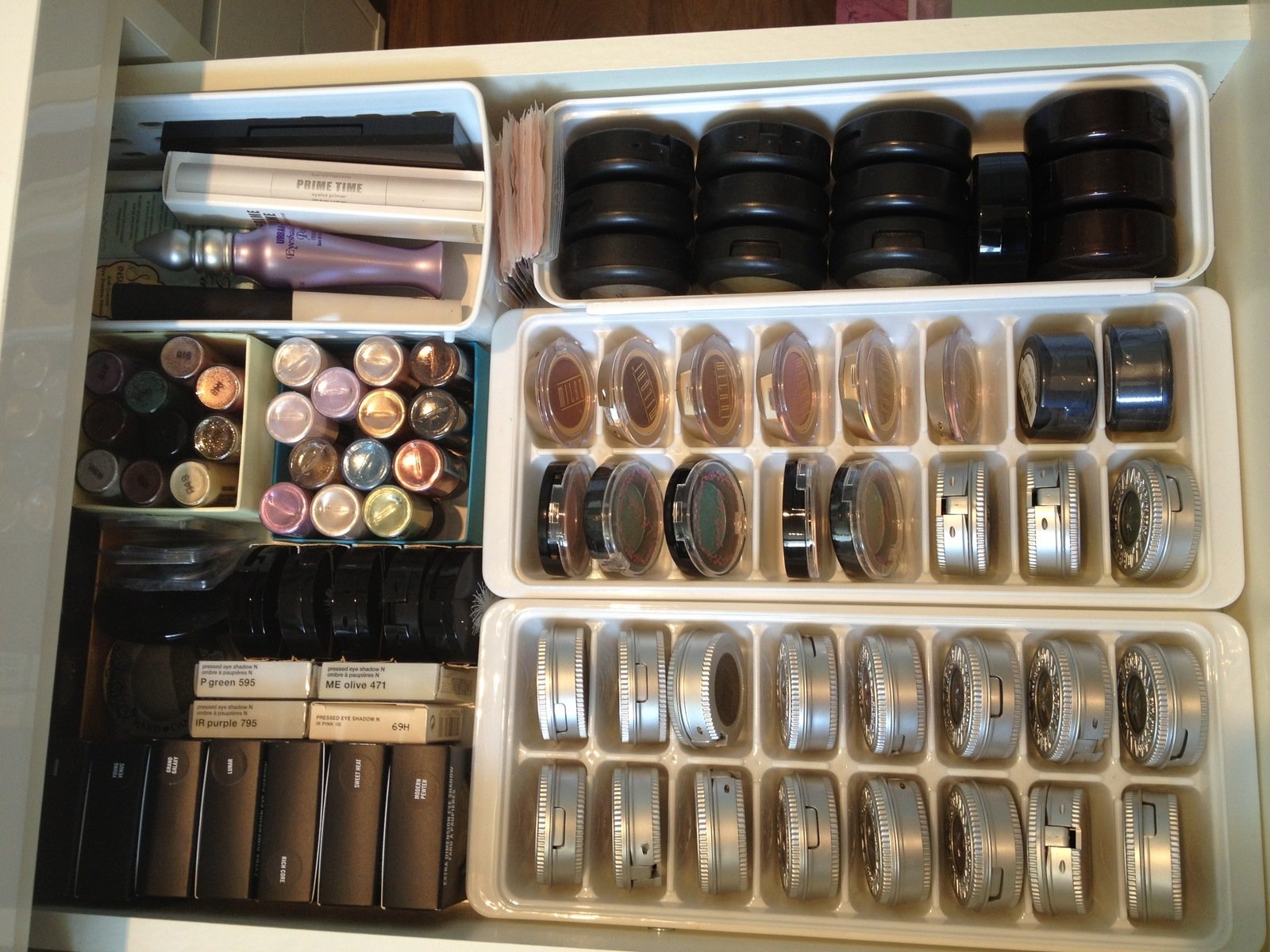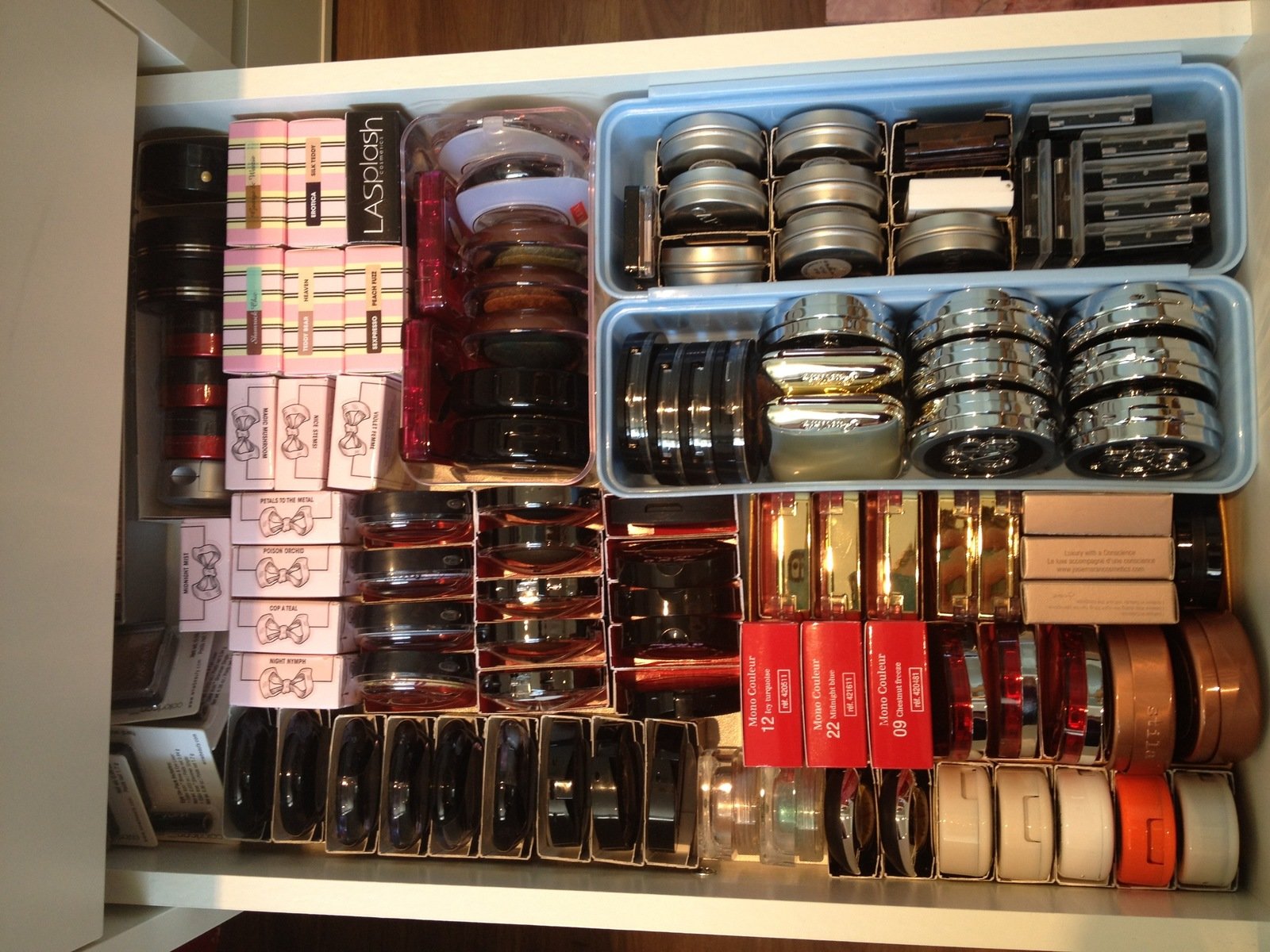 Blushes, bronzers, face powders, foundations, concealers, primers. In plastic bins and random boxes.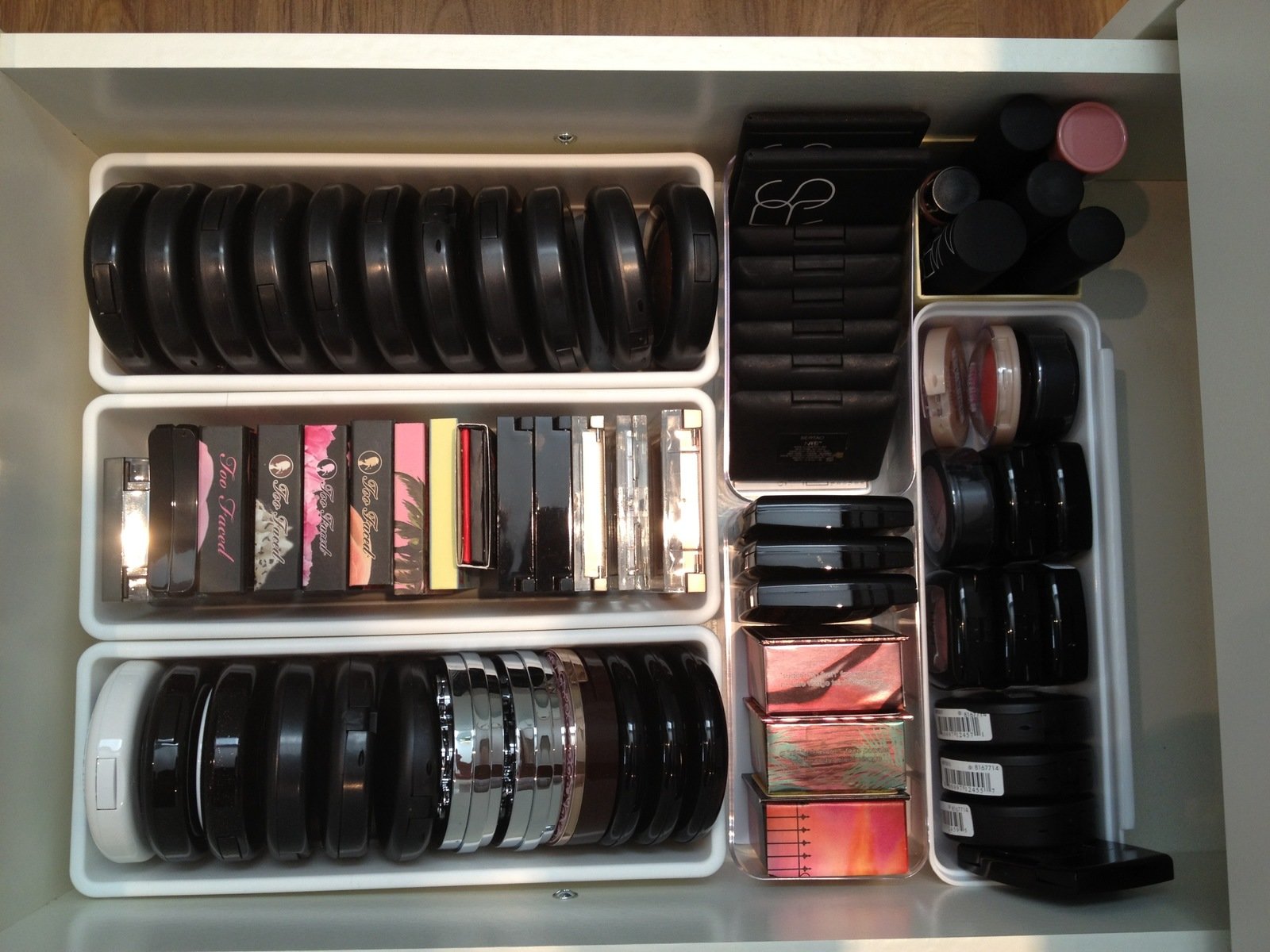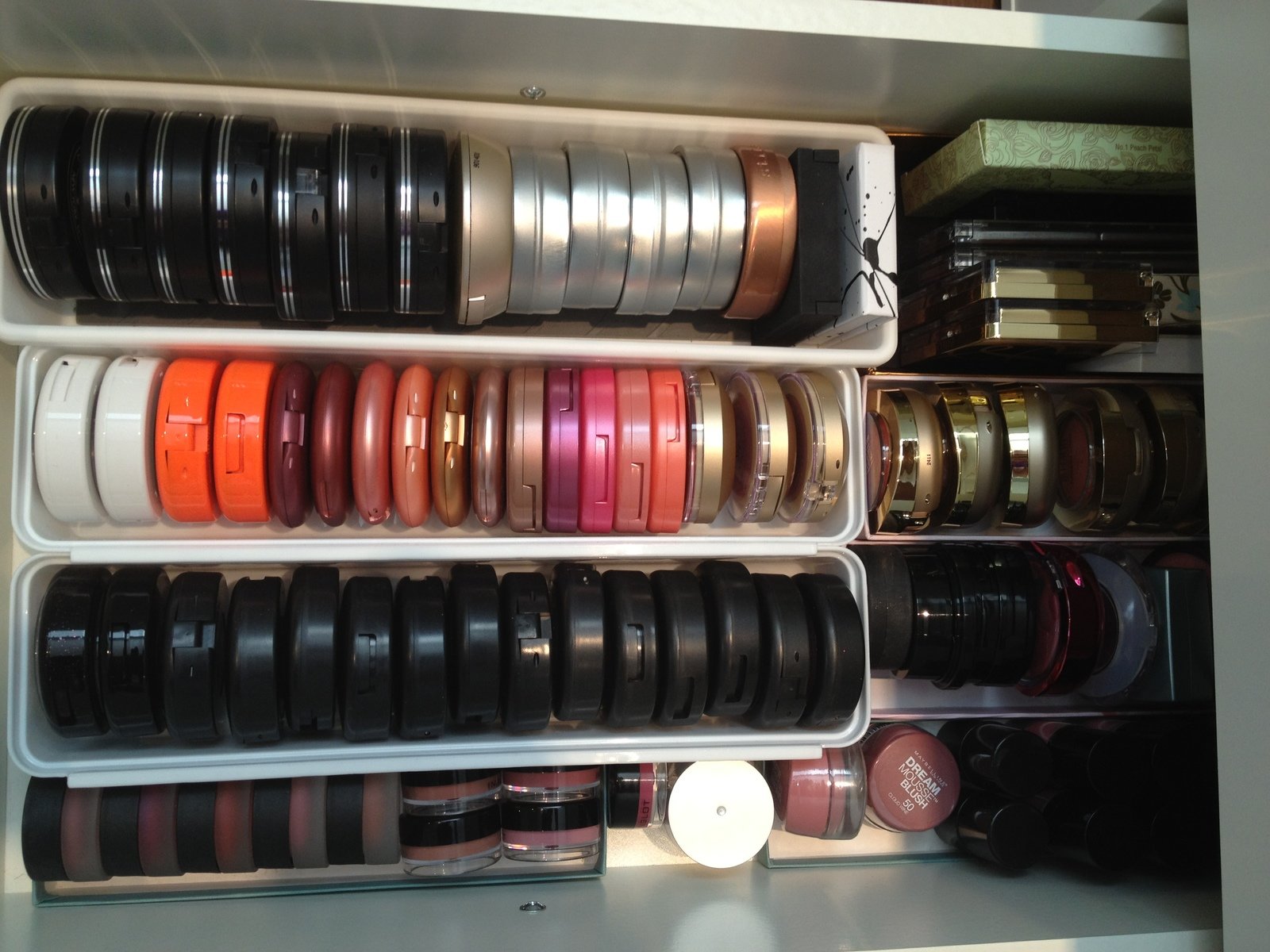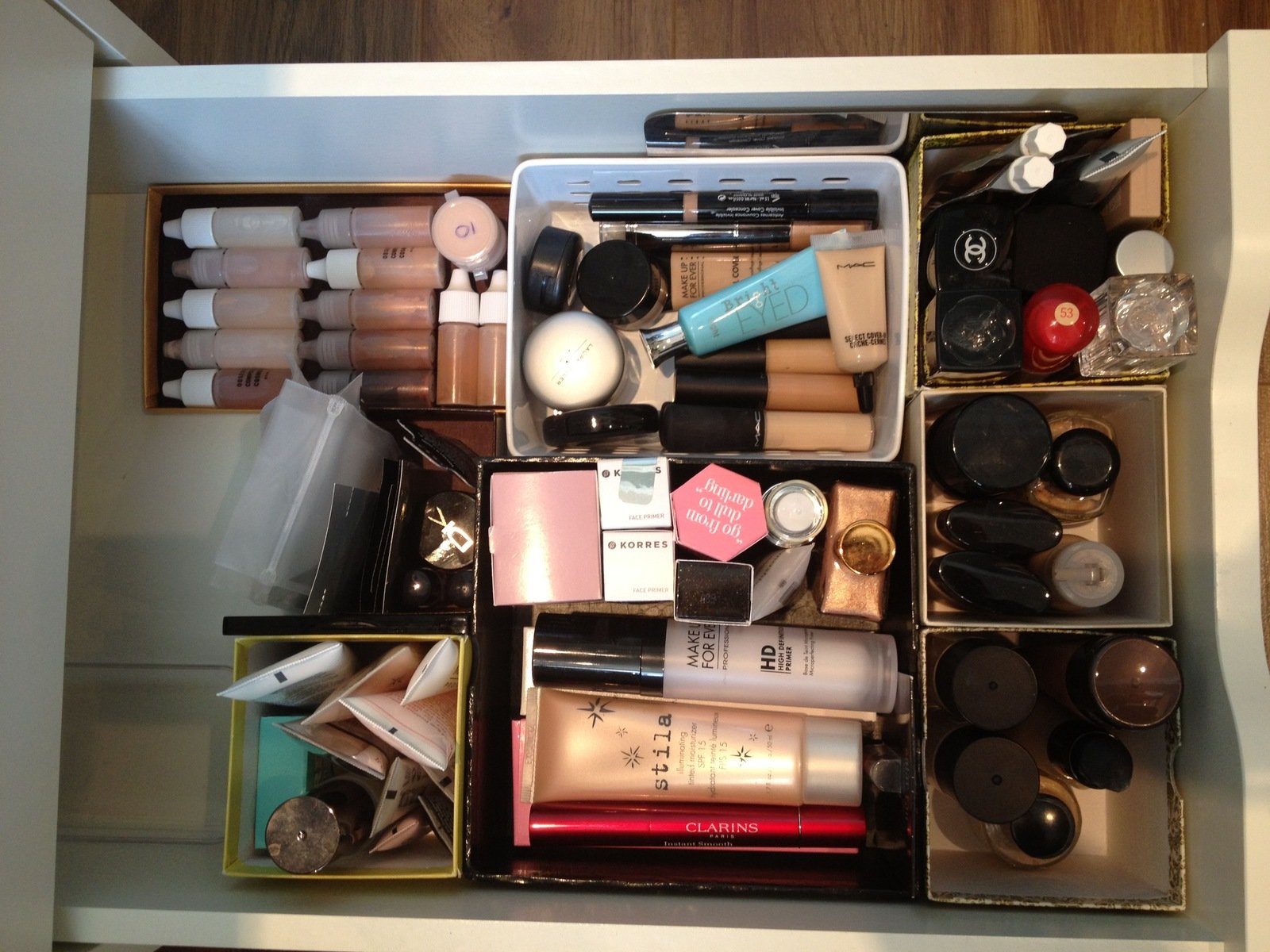 Lipsticks and lipglosses. In candle boxes with dividers made from the cut-down boxes the lipsticks came in. Also random containers.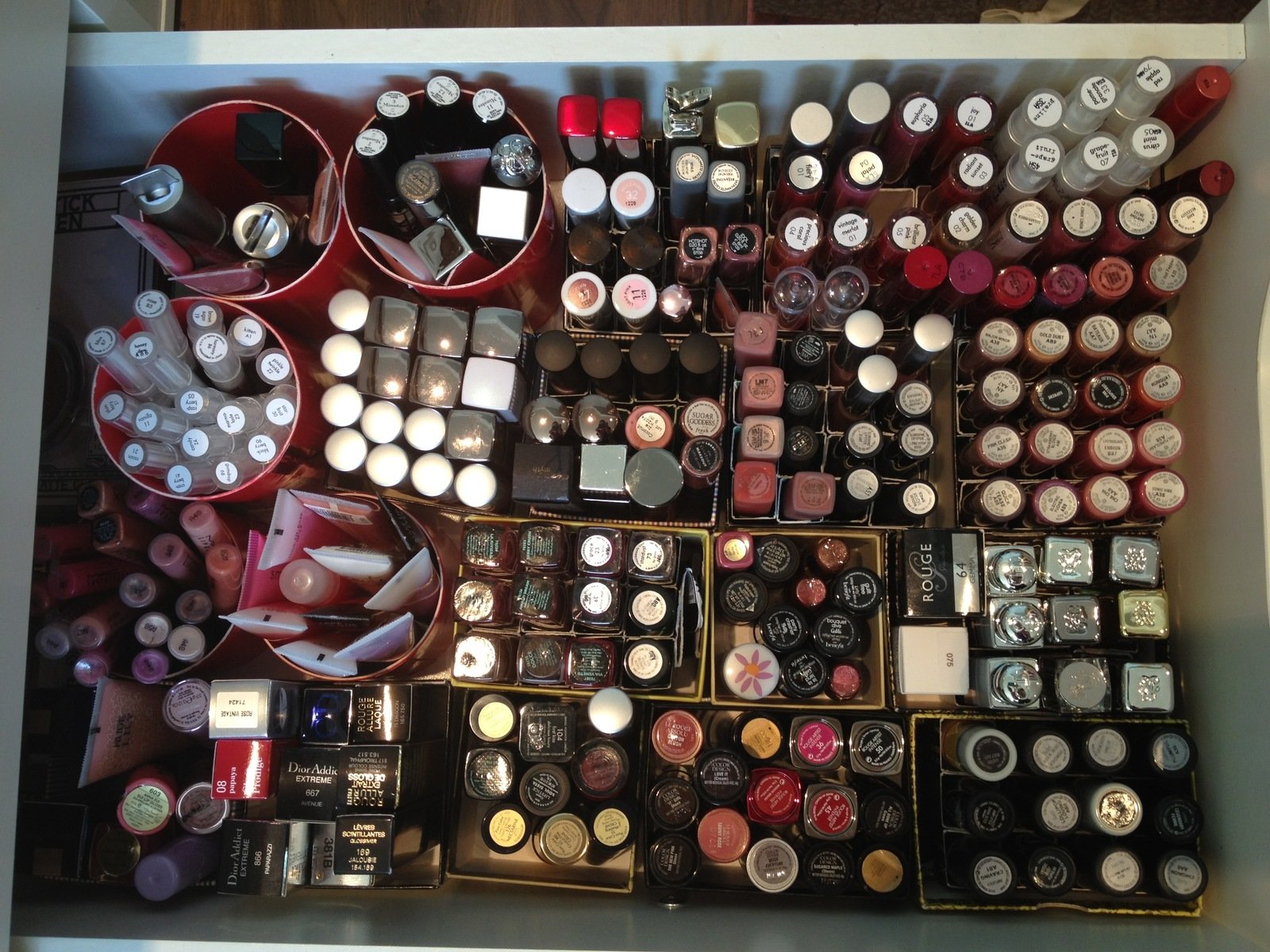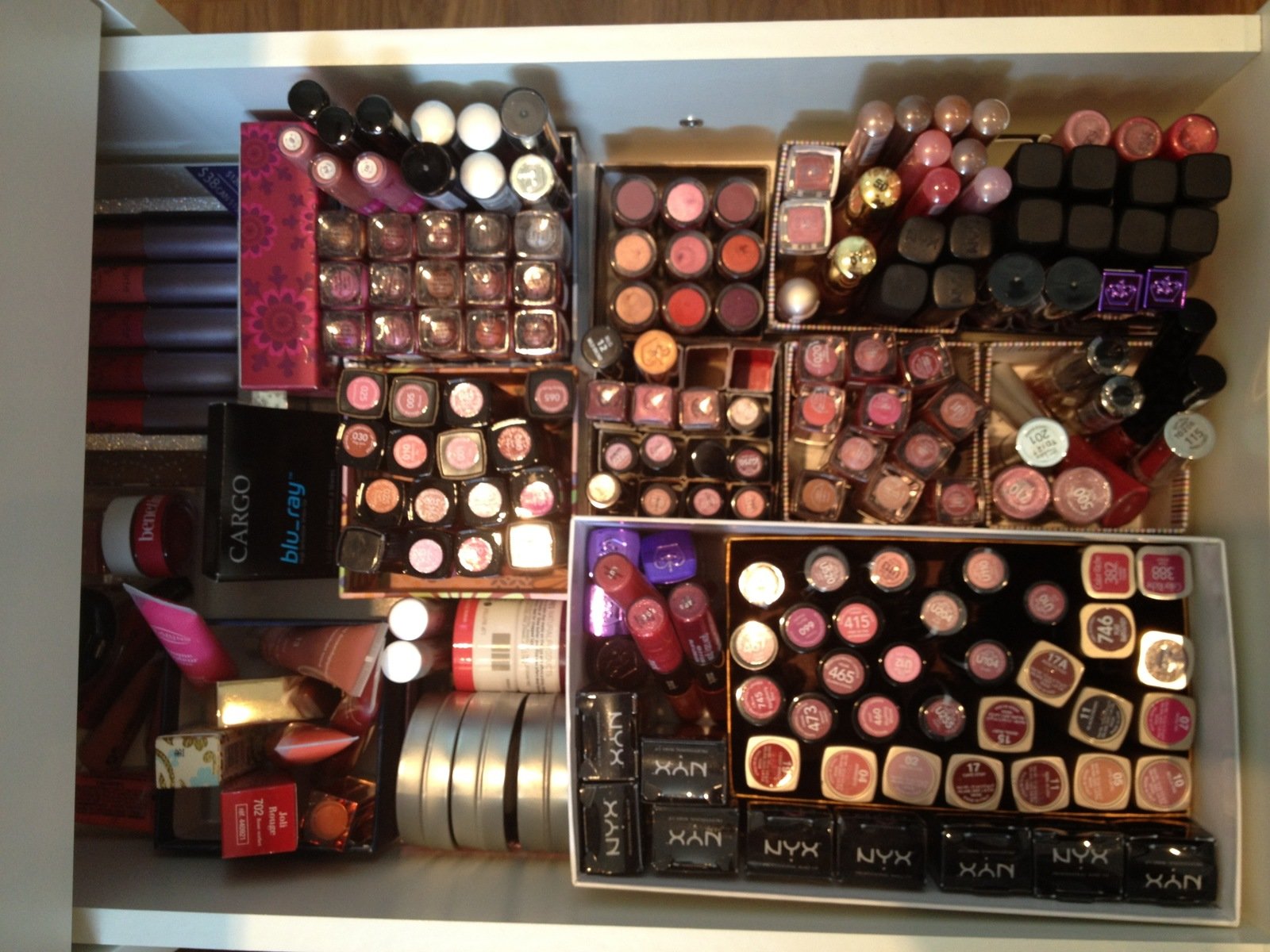 Low-end and drugstore palettes.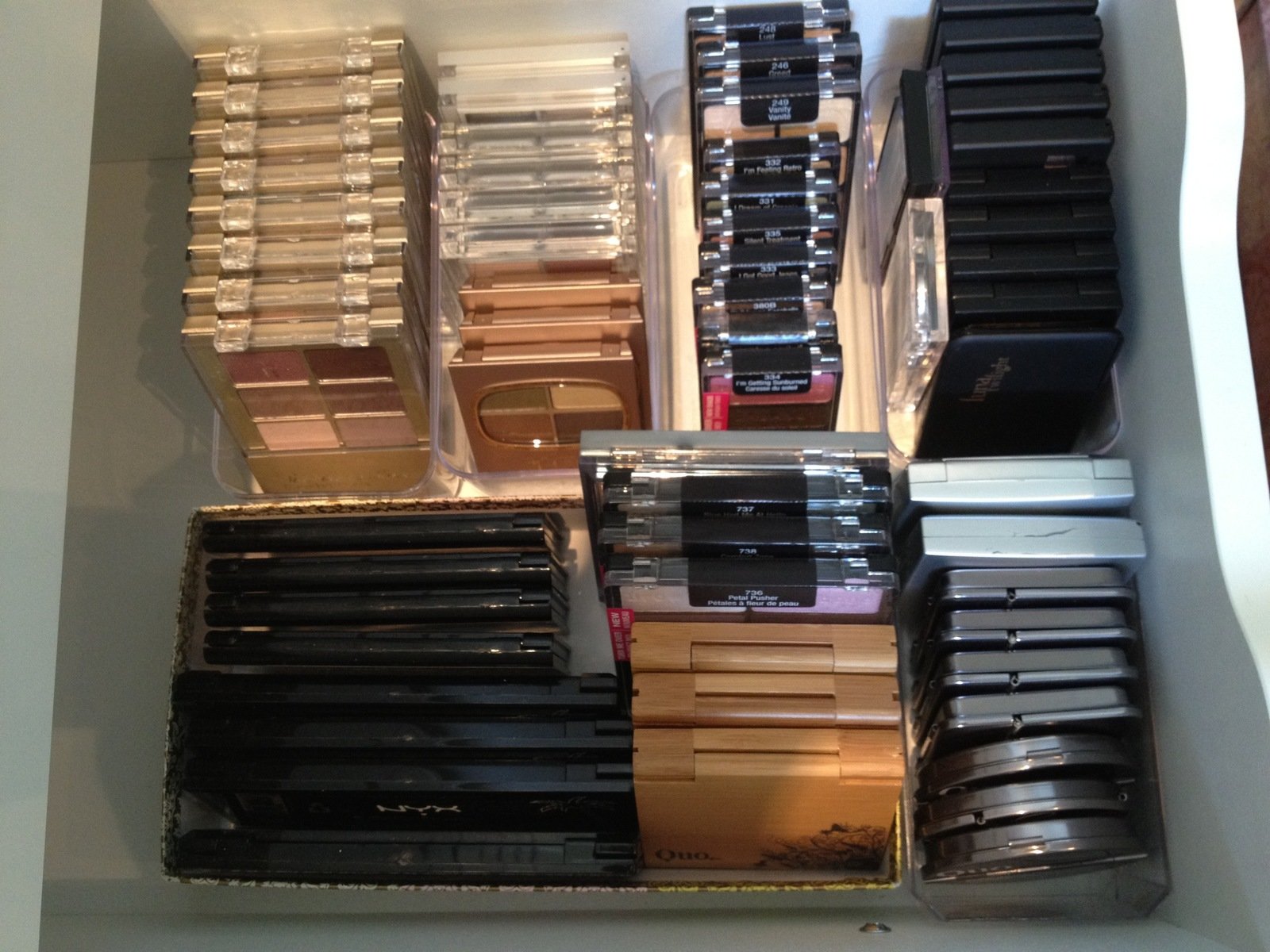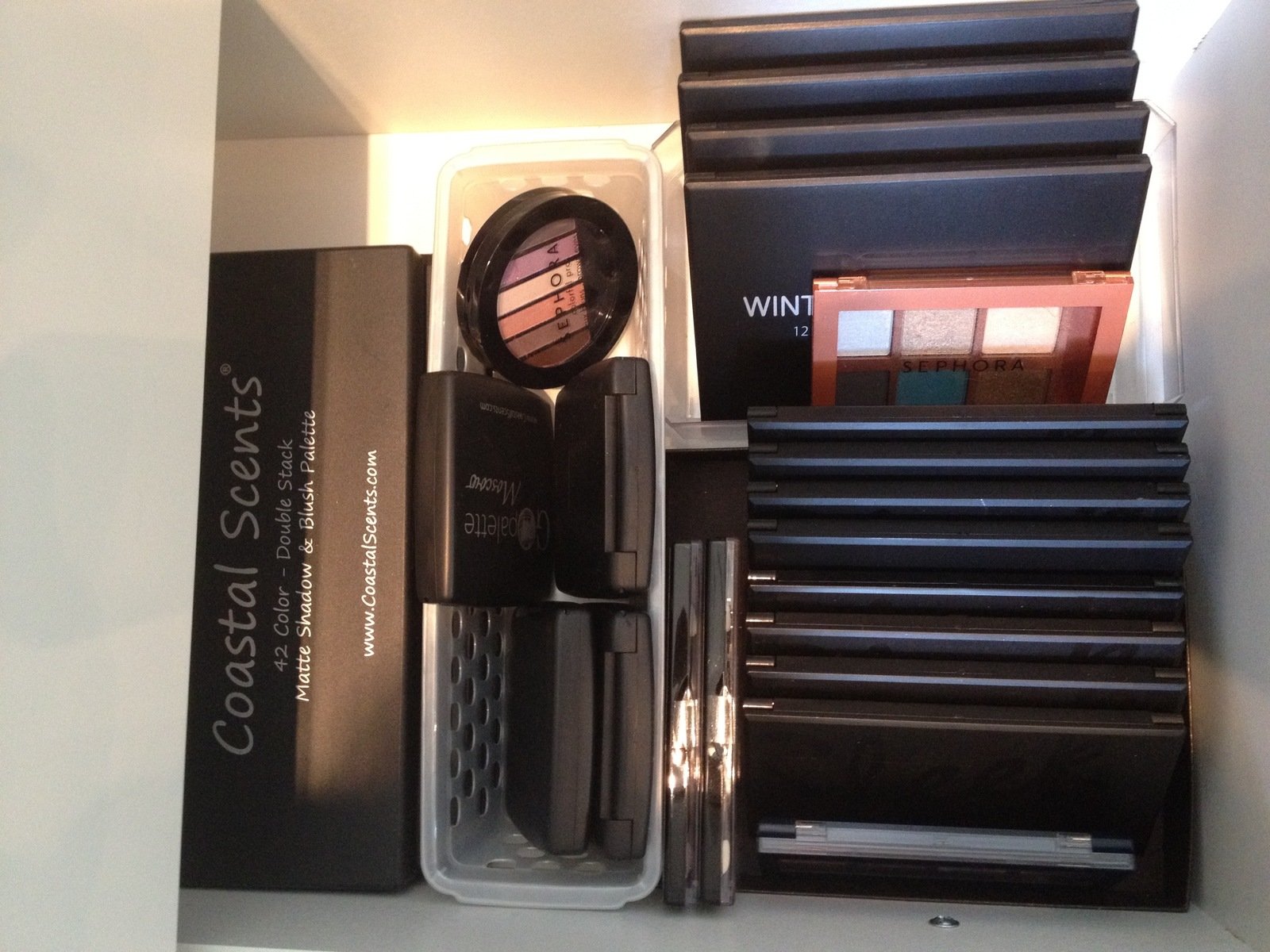 Samples, stored in a box from Homesense.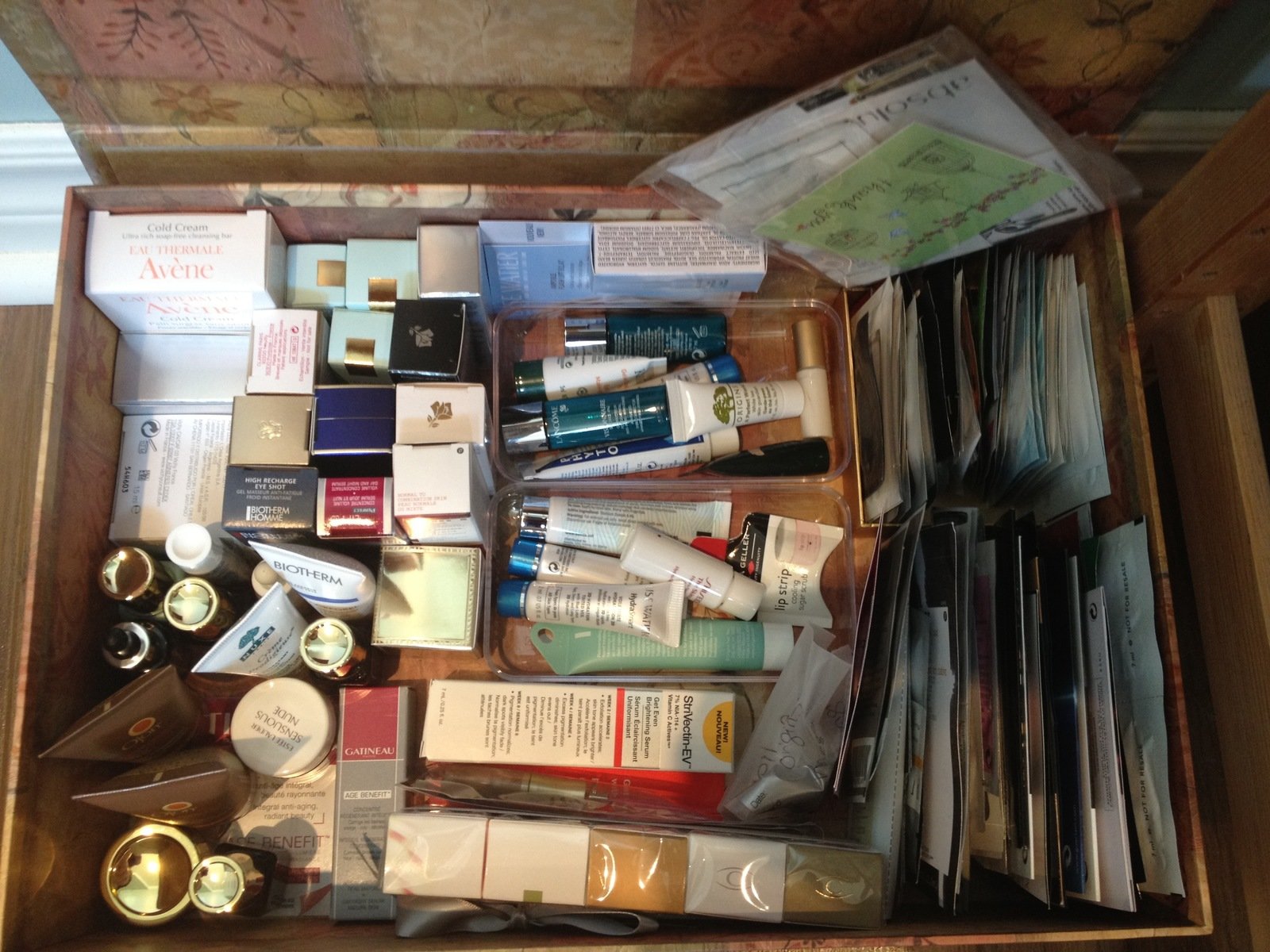 And then about 9 drawers of nail polish, which are stored more or less like this, in cut-down polish boxes.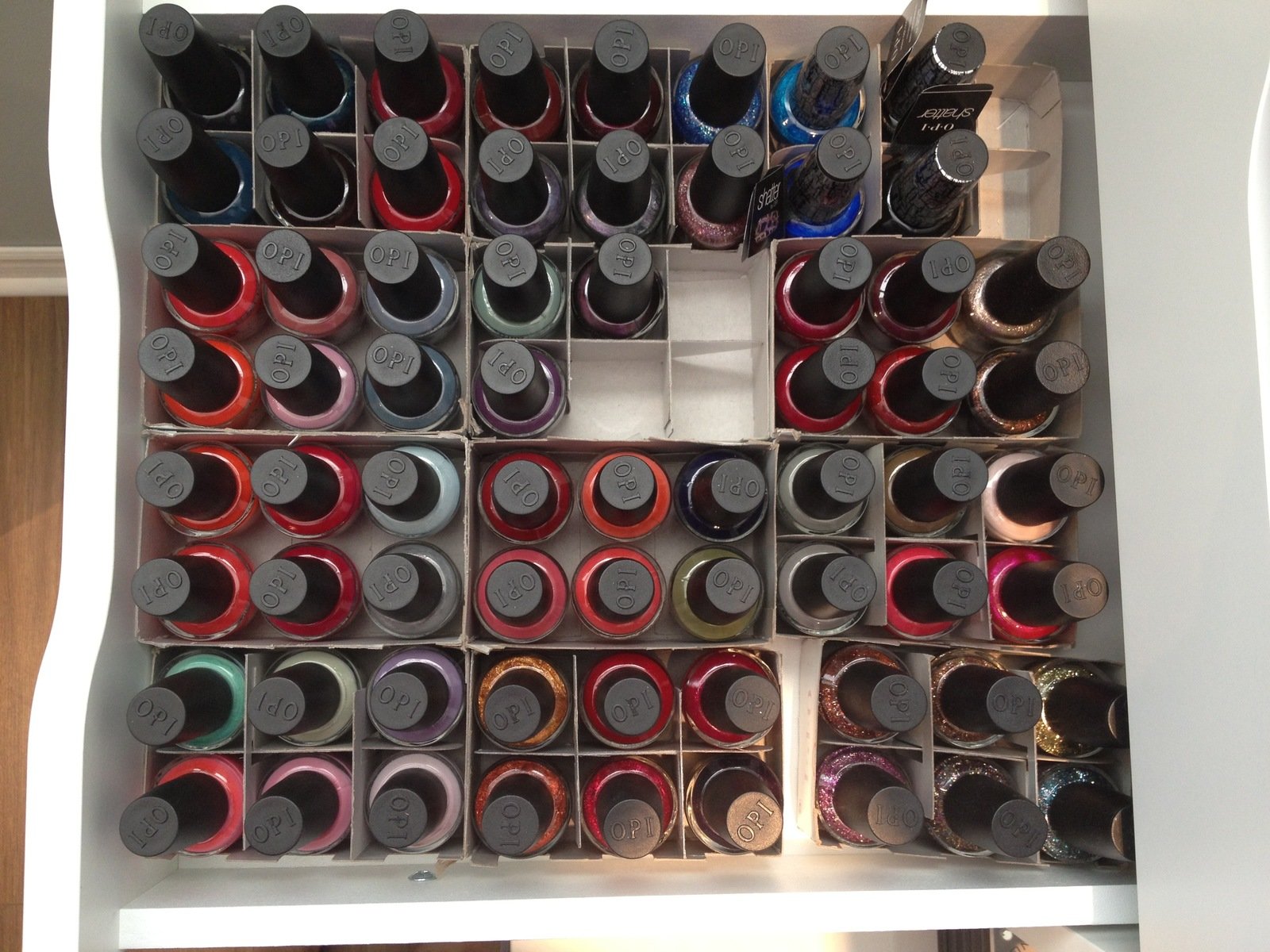 I also collect BPAL perfumes, and the BF recently made me this gorgeous storage cabinet. It basically looks like a nice little piece of wall art, but....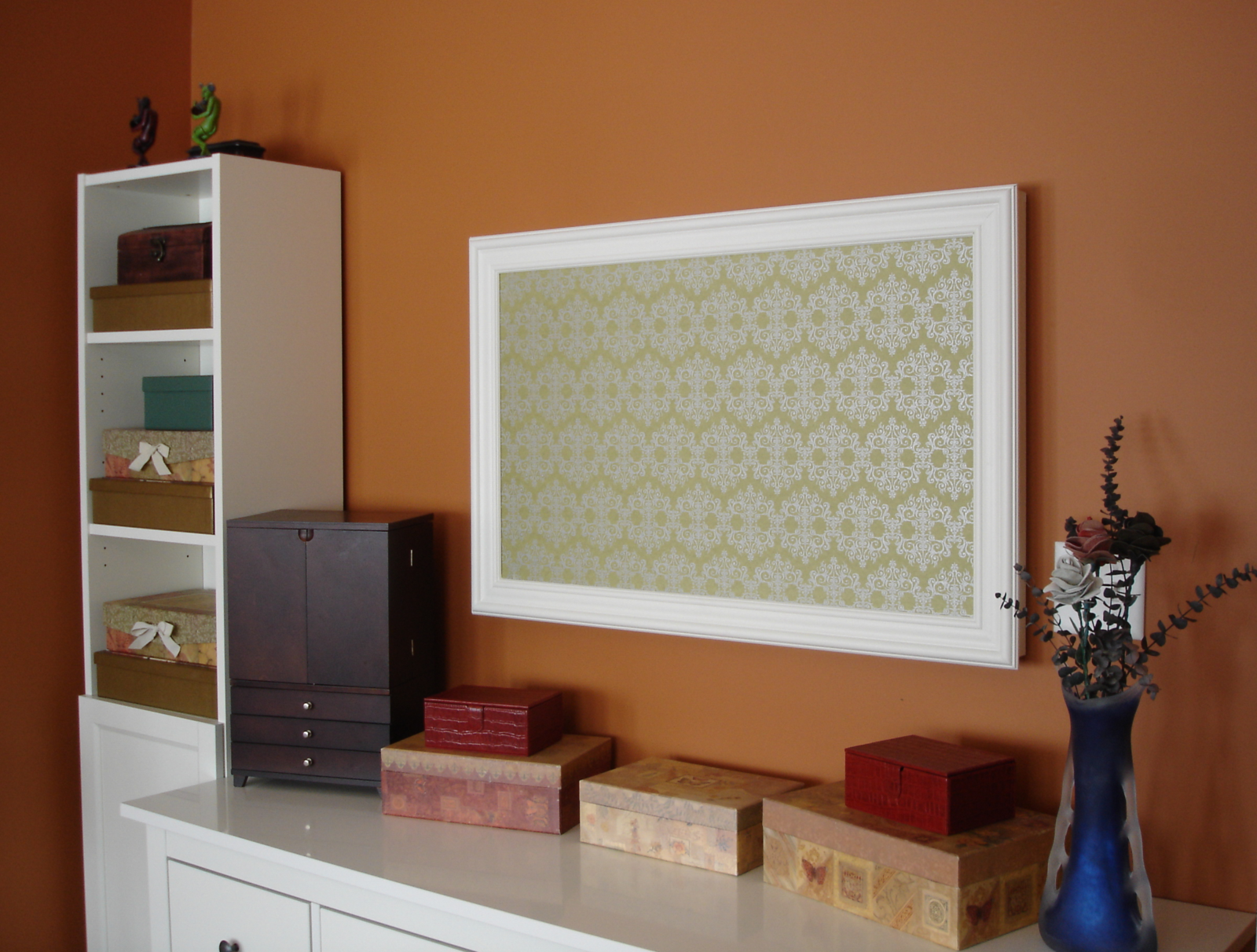 ....it opens up to reveal awesomeness. (The rest of my perfumes are in the boxes on the dresser, and in the shelving unit on the side.)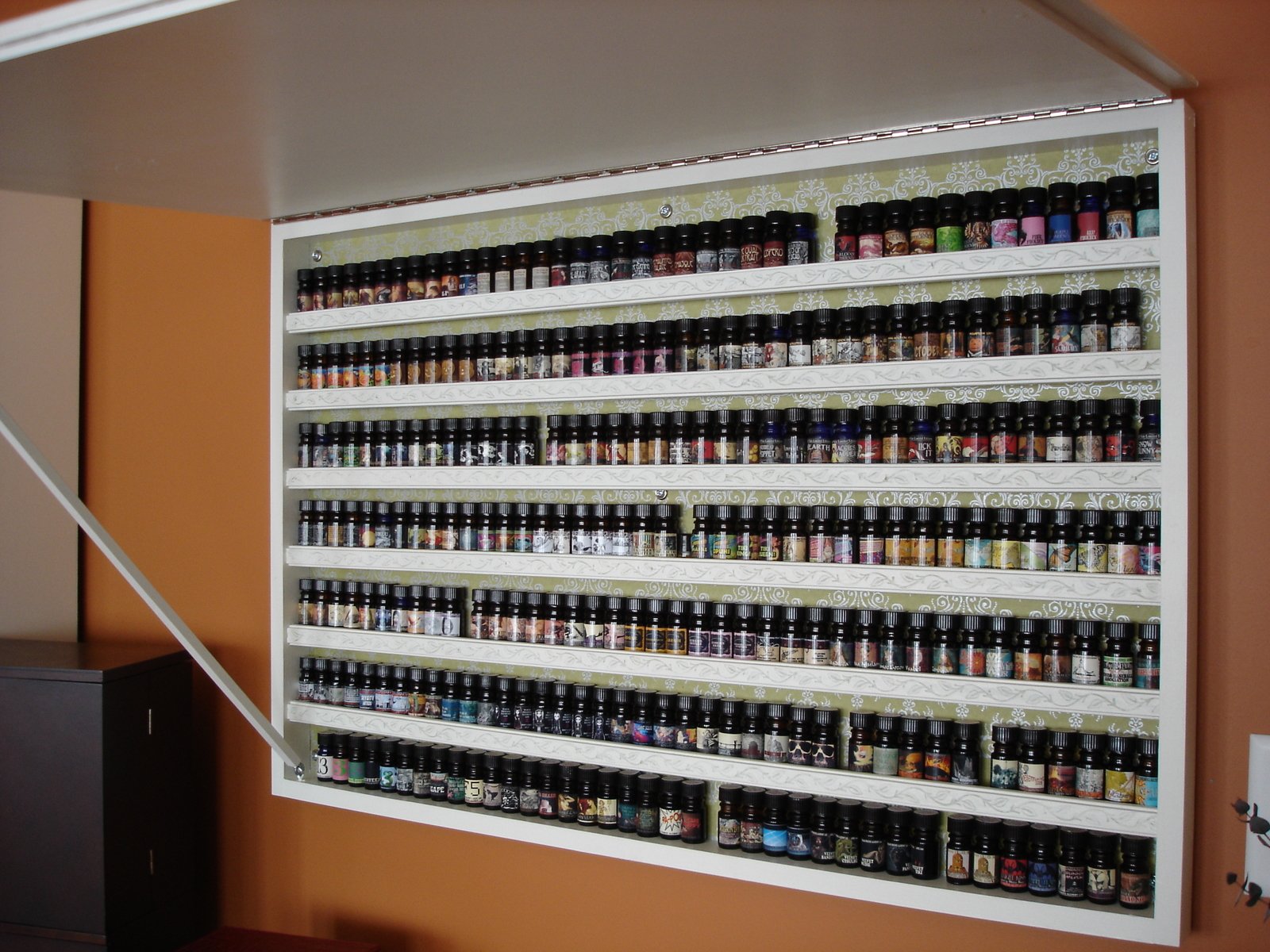 The bottom part of the shelving unit (behind the door) is where I store my indie BnB stuff.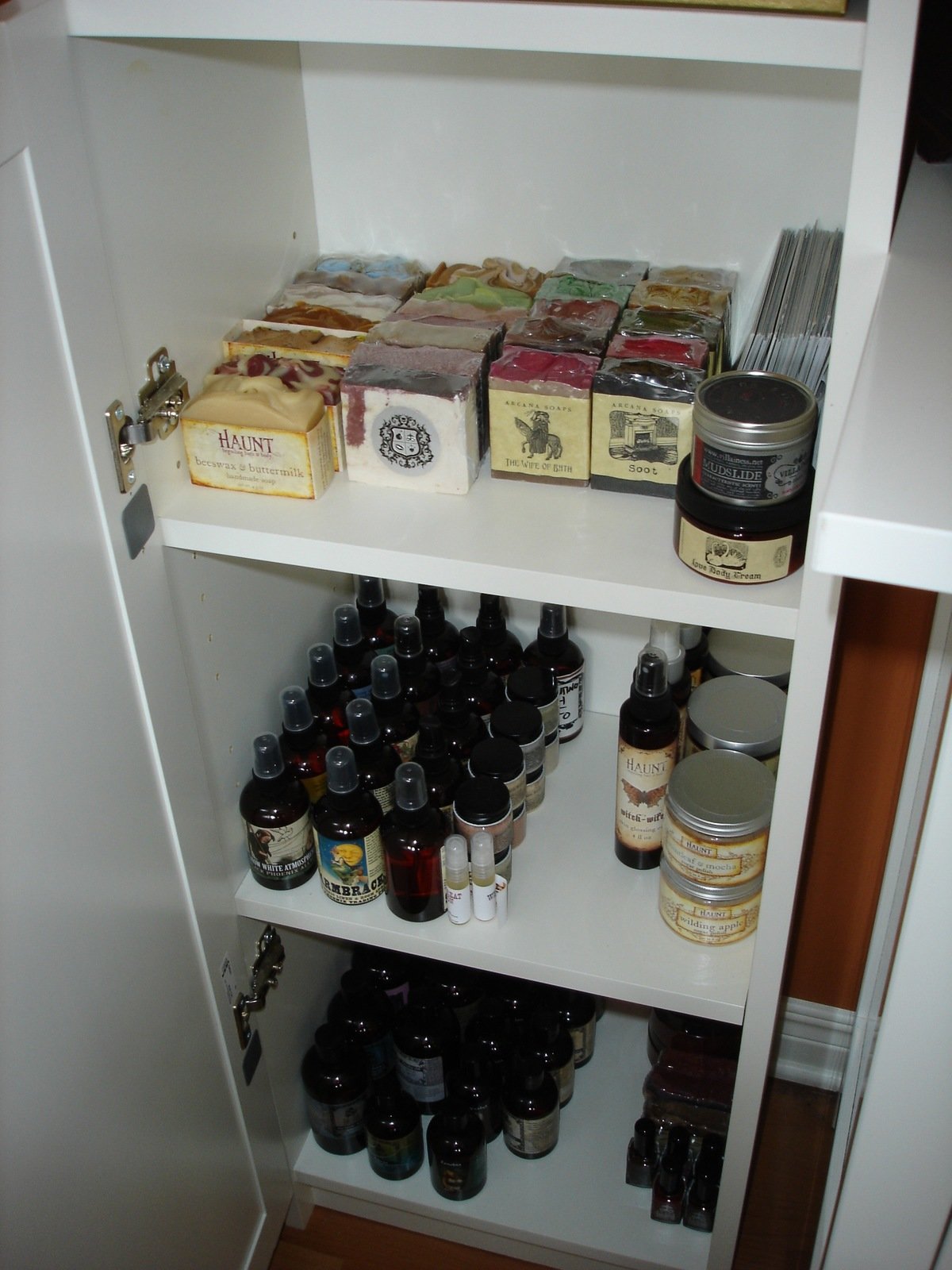 And then the rest of the bath and face stuff not being currently used in the bathroom is in a teeny little linen closet just off the bathroom.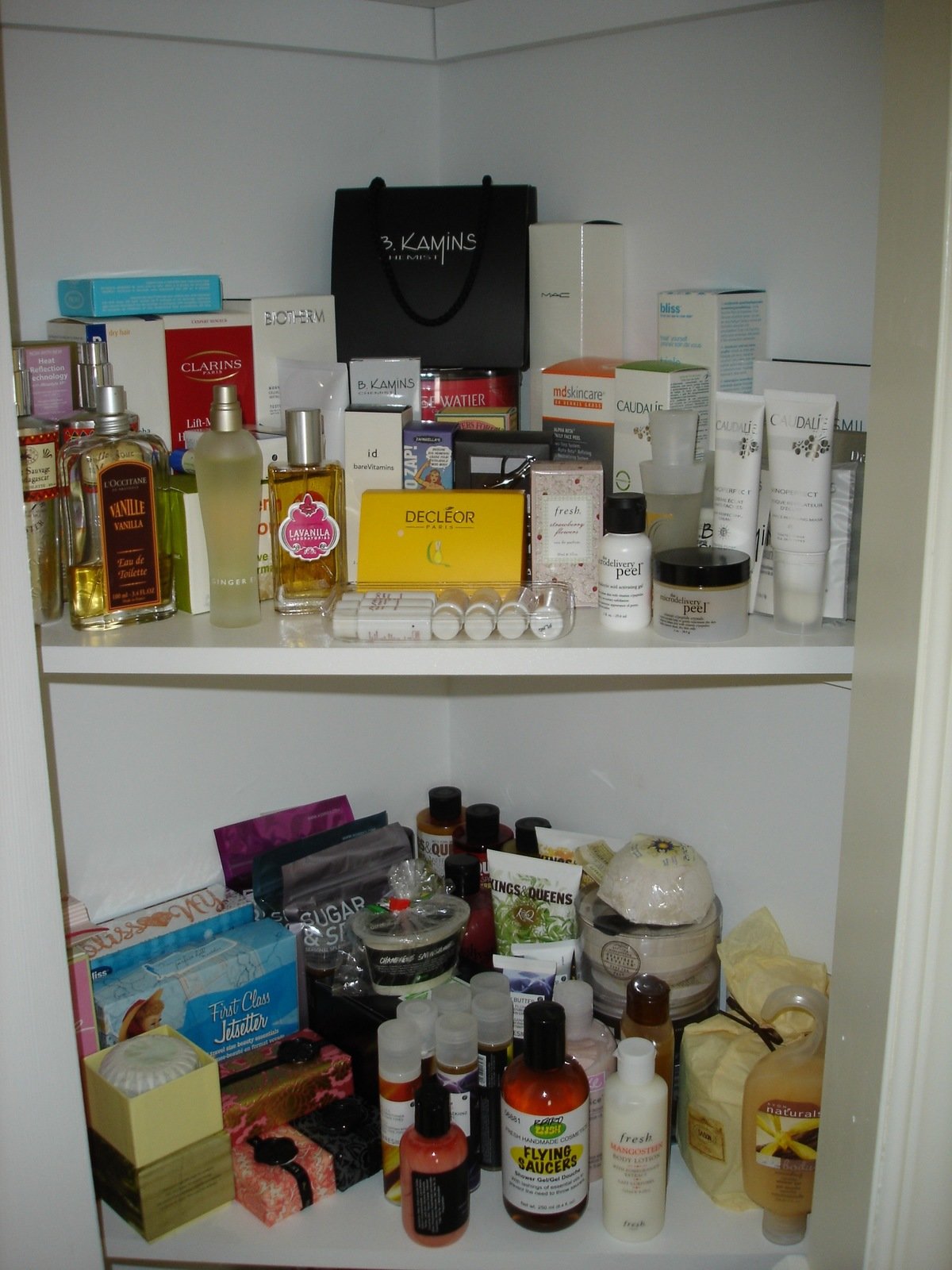 So yeah. Always a work in progress.