So... I spent alot of money & time at MAC last Friday checking out the N Collection. I seriously love all the shadows, they are super easy to work with & the perfect neutrals, IMO. ANYWAY... this isn't all of MY stuff, over half of it was for a CP for a friend. But here it is.... in all its glory!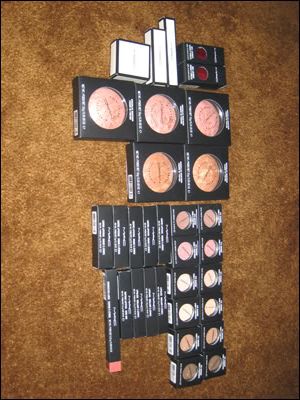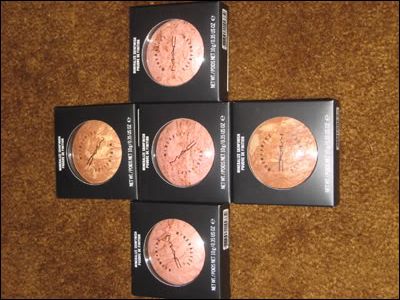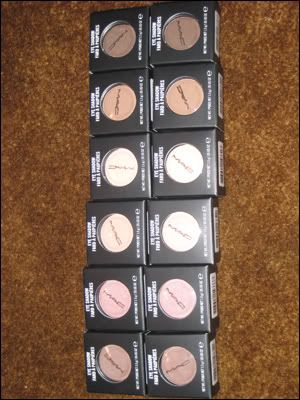 HAUL INCLUDED:
Light Flush MSF x3
Warmed MSF x2
Remotely Grey e/s x2
Neutral Pink e/s x2
Modest Tone e/s x2
Nanogold e/s x2
Rich Flesh e/s x2
Dark Edge e/s x2
2N l/s
3N l/s x2
4N l/s x2
1N l/g
2N l/g
Real Desire l/g
Classic Dame l/s
Sublime Culture c/l
Rocker n/p x2
Hyper Chic l/g
Soft Pout l/s
Pave Sheerspark Powder
213 Brush (not pictured)
Is it silly that I feel powerful having all of this brand new MAC in my position at one time???