I was having a very bad day so I wanted to cheer myself up. I decided to be inspired by the Antiquitease Colour launch by MAC and I decided to be a golden girl.
As I put my look together, I started to think of all of the people who said that Milady was not for them, and one even said an MA took it AWAY from her!!!
So, I decided in my gold FOTD that I would mix Family Silver and Milady and make it work.
As I tried to find things to go together, I finally came up with this outfit. I was so excited about this outfit I managed to put together from things I already had, that I was starting to feel a lot better.
I went to take photos of my outfit, and while I was posing this crazy dog that lives almost a mile up the road came down and as you can see, she comes up behind me, checks it out and then poses for a picture too.
I did not even know she did that until I got the photos ready to put up online. HAHAHHAHA
So, after I am done, I feel much better and called my DH at work where I promptly shot at him in a sultry voice, "Hi honey, I just wanted to tell you I am SMOKIN today"

He is quiet for a minute and then he asked me what would prompt me to do such a thing.
I told him I was having a bad day and wanted to be someone else.
His response was that it was a rather expensive way to make yourself feel better.
I told him that I did not mean SMOKING, but that I was smokin hot.....somehow having to explain the whole thing takes the fun out of it.

He says, "OOohhh, so are warning me to expect you to look nice when I get home! Thanks for the warning. Maybe we can go try to do something tonight."
After he got off the phone, the guy he works with says, "WOW, your wife SMOKES?"


HAHAHAHHAHA
Anyway, here are the photos- have fun looking!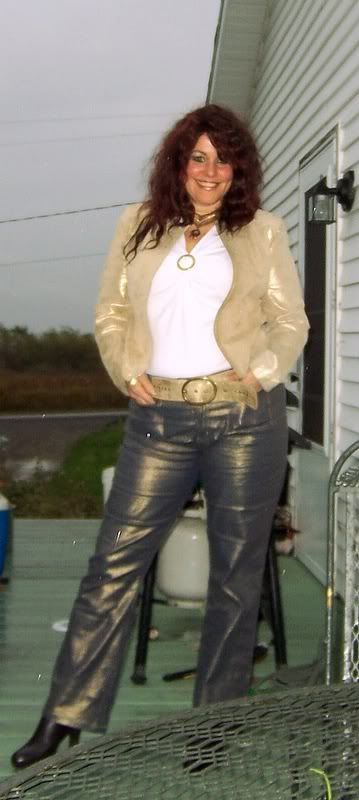 Here is the dog checking me out and what is going on....
Ooops better pose!