Well, if it is... sue me!

Sorry about so many pics, I didn't take any pics of my m/u in a long time, so I kind of miss it

Yesterday's m/u- soft purple.
Products used (all MAC unless otherwise noted)-
Face-
Prep & prime skin refined zone, studio sculpt foundation (NC20), prep & prime transparent finishing powder, blushbaby blush.
Eyes-
Too faced shadow insurance, Satellite dreams, top hat, trax (just a touch), vibrant grape and ricepaper. Blitz & glitz fluidline, Cover Girl lash blast mascara.
Lips-
Gold rebel l/g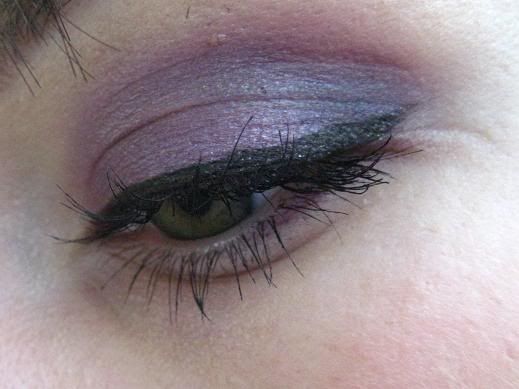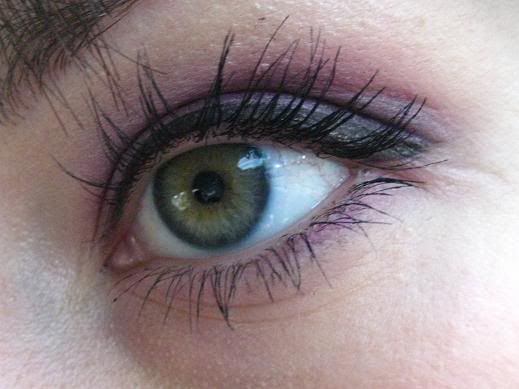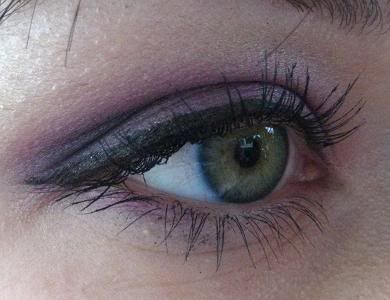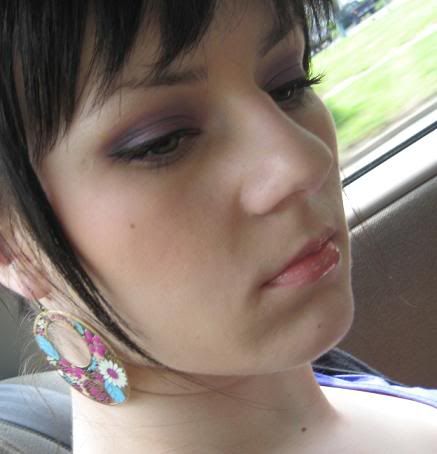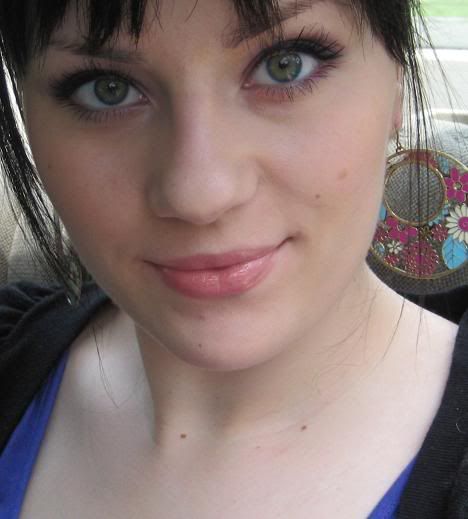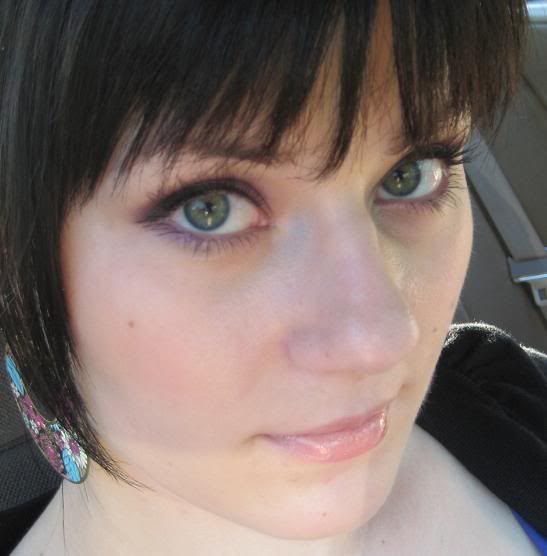 Today-
Face-
Estee Lauder DW light (got the sample so I'm testing it out), Prep & prime finishing powder, blushbaby blush and warmed MSF
Eyes-
Too faced shadow insurance, Estee Lauder double wear stay in place shadow creme in sea mist (love, love, love it!), steamy, moon's reflection, green from NARS rated-r duo, ricepaper and crystal avalanche. Shade fluidline. Lower lashline- UD 24/7 pencil in covet, steamy over it. Shiseido mascara base, Cover girl lashblast.
For my brows I used espresso e/s but it's def. too light or too red for me, or am I just imagining things? Do you think stud pencil would be a good choice for me?
Lips-
Gold rebel once again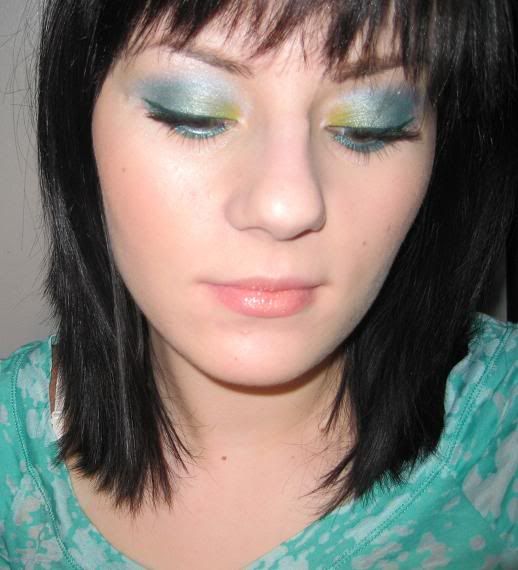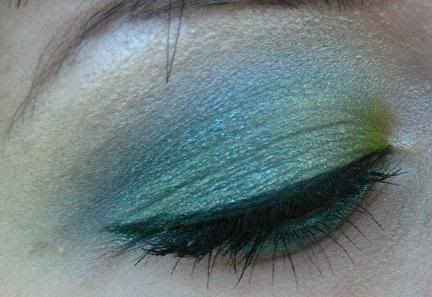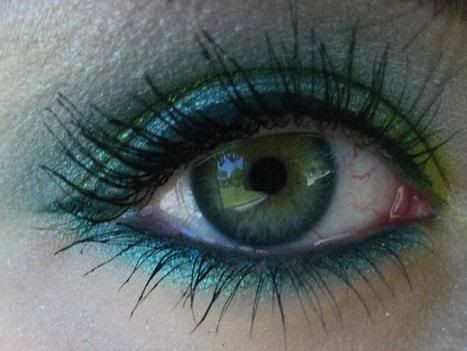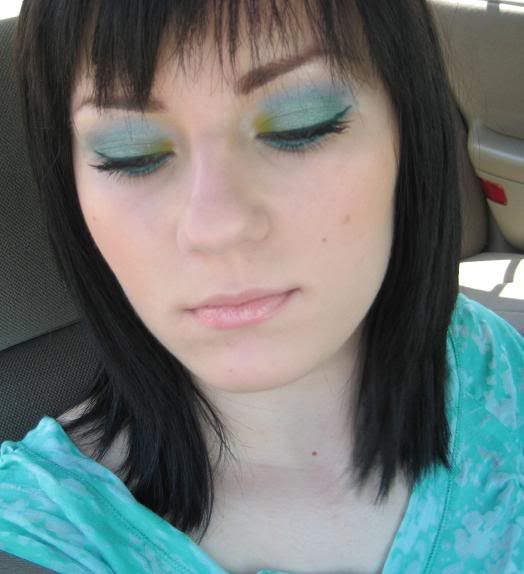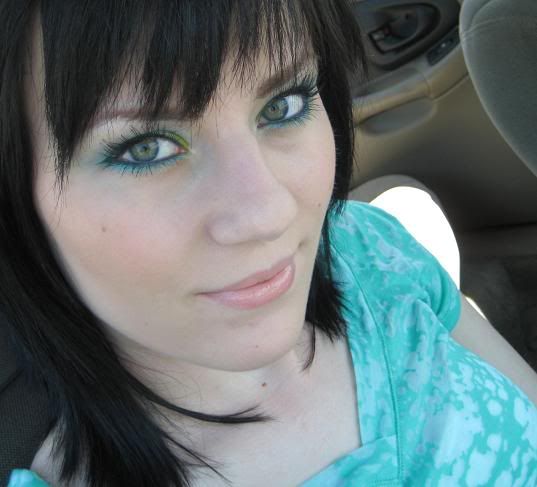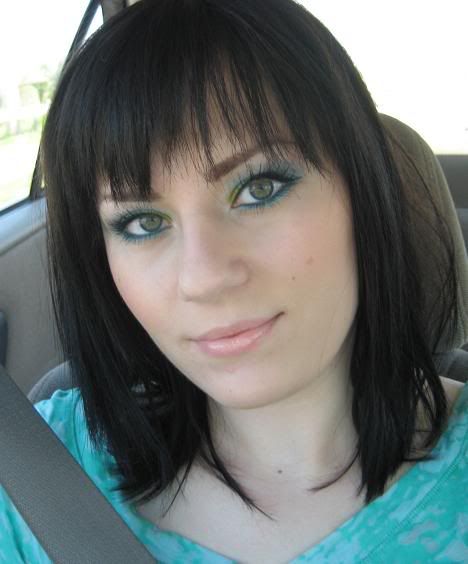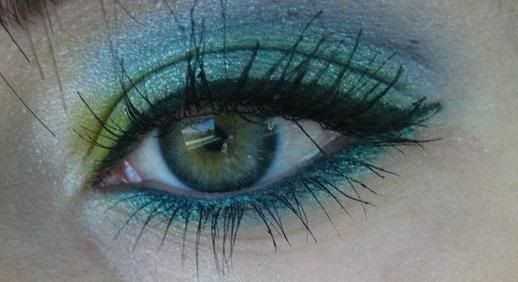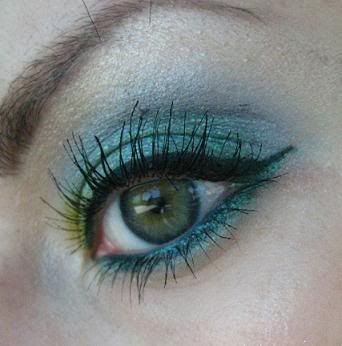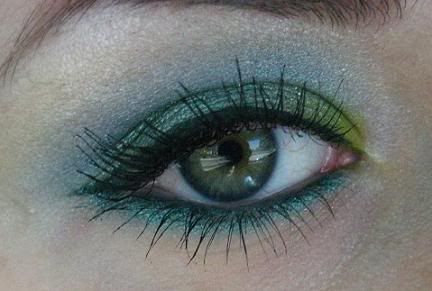 And this is after I came home from work, it still looked the same! Nothing and I mean nothing holds my e/s w/o creasing for that long. Even with just UDPP and TFSI I crease within 2 hrs or so

So, ES DW cream e/s is my love!

Thanks for looking! Any cc is more than welcome.