Went out yesterday for some wine drinking and gossiping. I decided to match my eye m/u with my shirt, I really dont see why some people think thats tacky.

I was wearing a cute yellow t-shirt with puffed sleeves and white polka dots.
edm foundation
nars orgasm
cd brow pencil
anastasia strawburn brow powder
artdeco eyeshadow base (just got this <3)
chrome yellow, firespot, woodwinked & coppering
blacktrack fl
max factor mascara
hue lipstick
rimmel star kissed gloss
it was nighttime so flash used in these pics. I was also a bit drunken by the time I took these so they arent the best lol.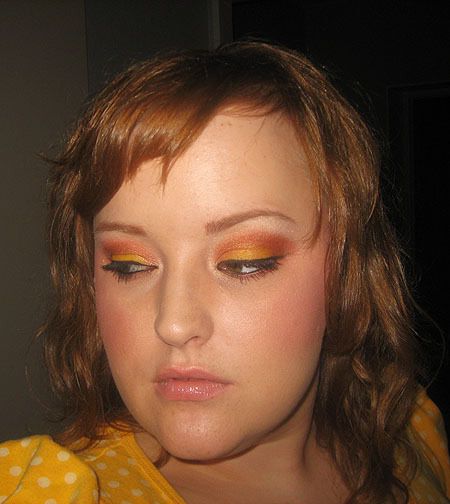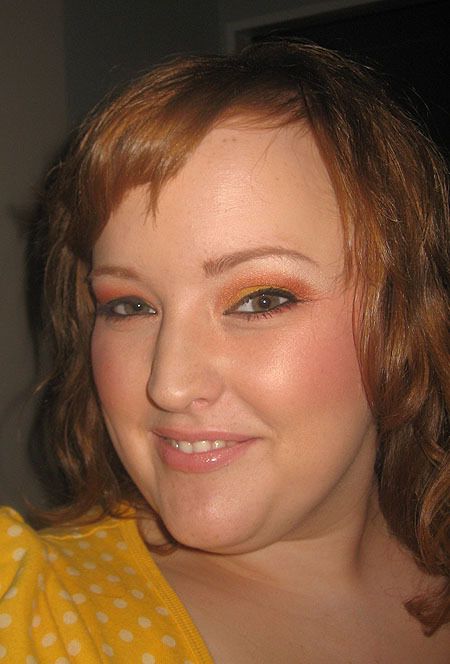 Thanks for looking! Critique welcome