So instead of cleaning my house like I should be I lurked on Specktra and did a green FOTD. lol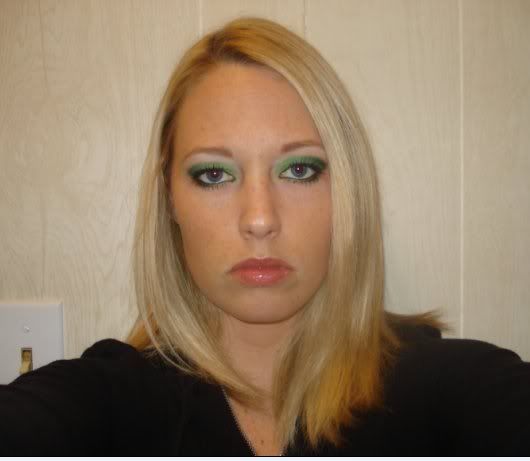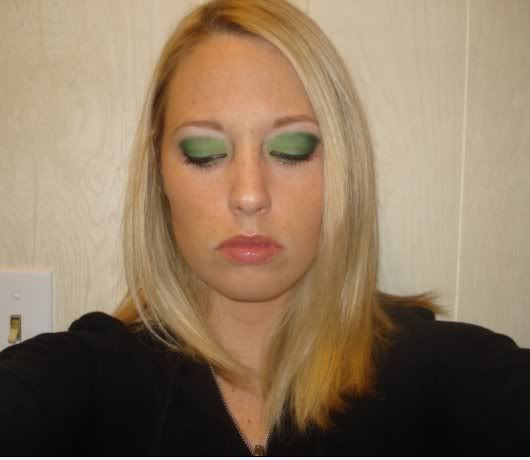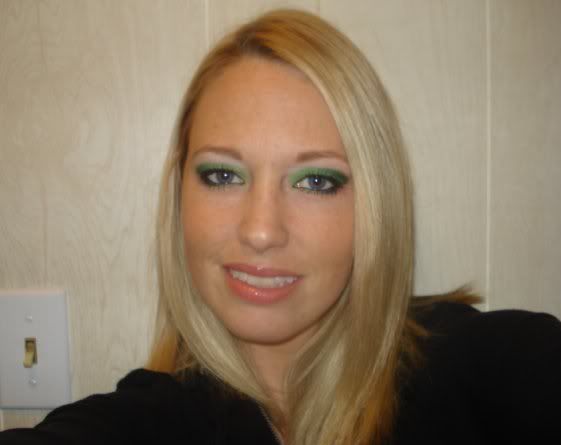 Face:
Skipped Moisturizer.. oops
Bare Minerals in the Light Kit
Wet N Wild Bronzer in Rio Radiance
CoastalScents Blush Palette Top Row #2 and Bottom Row #6 (as contour)
Eyes:
Loreal De-Crease Primer
CoastalScents 88 Original (as in not Shimmer) Palette
First Column (going down) #2,#3, and #4 as a highlight
Third Column (going down) #4, #6, #7, #8,
Eleventh Column (going down) #8
MAC Blacktrack Fluidliner
Loreal LeKohl Pencil in Carbon Black
Great Lash Mascara Dark Brown
Maybelline Colossal Volum' Express Glam Black Mascara
Lips:
NYX Lipliner Pencil 811 Nutmeg
MAC Colour Forms: 3 Warm Lips
CC welcomed!! Thanks!!