Hi all, long time no see.
Been playing around with my idea for halloween tonight. Followed the MAC Zombie Chic mask but kinda ran with it and did a little more.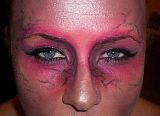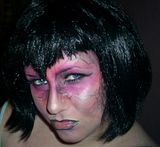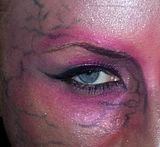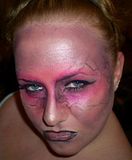 Clickable thumbnails
What I used:
Barbara Daly Foundation in Ivory
MAC Pink pigment
MAC Flirty Number e/s
MAC Bright Fuchsia
MAC Fuchsia pigment
MAC Entrmauve pigment
MAC Engraved powerpoint
MAC blacktrack fluidline
MAC shimpagne MSF
MAC lovestone Mineralize e/s
Too Faced Lash Injection
Mister Mascara false lashes
MAC Lip gelee in Who's that lady
All comments welcome.