So I thought my search for the perfect base was over...but I was wrong! My provici base is starting to crease on me, and it's really frustrating. I'm going to give it one more shot, I may be putting too much of it on or something. We will see! I bought UDPP anyways, and I have a feeling I won't have any trouble with it!
I also have some good news! I got booked for another photoshoot!!!! The theme is pin up so I'm suuuuper excited about it. I'm kind of nervous though because I also need to do their hair...but thanks to youtube tutorials, I think I'll be just fine

I get paid to do it and everything! I also get a few shots for my portfolio. we're still working out a date, but I'll keep you updated! You have no idea how excited I am!!
Anyways, I wore this to the MAC counter when I dropped off my resume and application. I was really nervous, and you could tell haha. But I think I did well and they already called the counter I last worked at! (one of the girls let me know). So we'll see how things go, I'm keeping my fingers crossed

EYES

Lancome Poudre Sourcils in Brunette for brows
Provici Shadow Magnet
MAC Crystal Avalance (I would have MUCH rather used Nylon on the inner corners, but I broke mine a few months ago and just used it for B2M....Vex was my second option but I didn't have that one either : ( )
MAC Pigment in Antique Green
MAC Carbon
MAC Sumptuous Olive
Lancome Stylo Waterproof in Noir
JOE eyeliner pen in black
Lancome Hypnose mascara (bottom lashes)
QUO lashes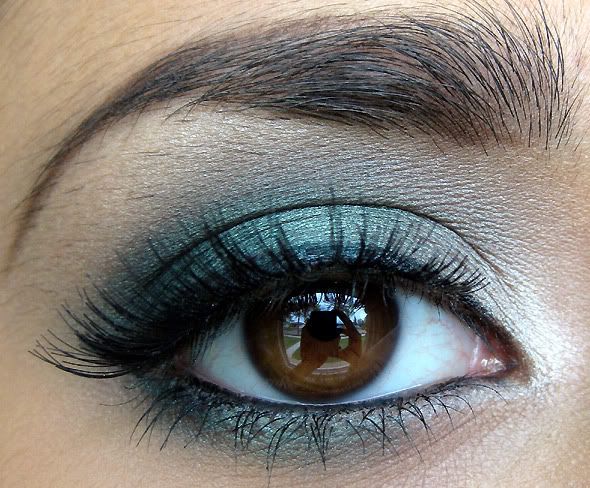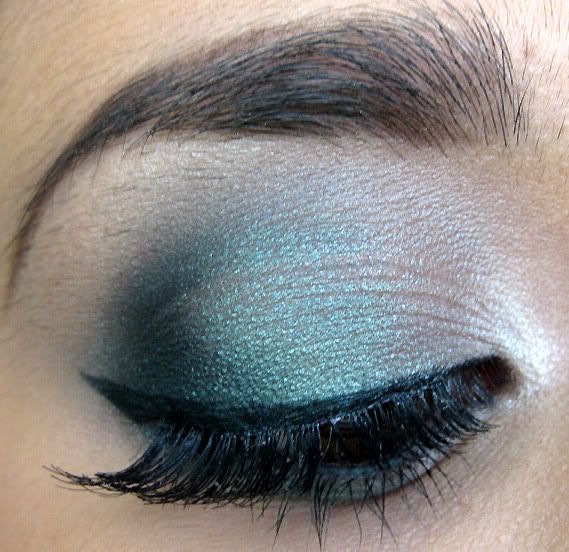 ...can't seem to make the creasing go away...
Sorry, but I couldn't get any good full face pictures! I was in a big hurry because I needed to pick up a friend.
Also, I think I need to figure out some different placement and use some new colors or something, because all of my looks are starting to look the same...? I want to do something new. Any suggestions?
Thanks for looking

EDIT:
I forgot to mention...I started up an online portfolio!

Check it out!
Makeup by Melissa - Home