does anyone remember me? i've been so busy with getting my life back together after my marriage broke up that i haven't been here much. but i just HAD to post pics of my new look. i am so excited

my veneers are finished! i'm so stoked!
i was nominated for a makeover show by a friend and i got accepted. as part of the makeover i was given veneers. i cannot possibly express my gratitude to the show for the teeth.
here i am before: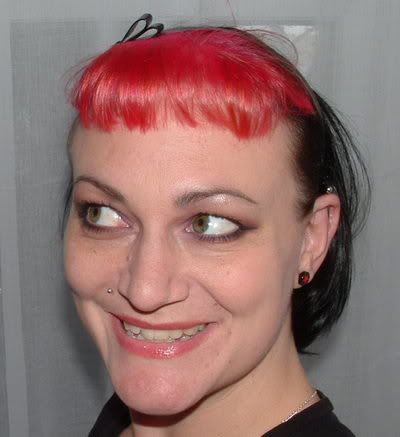 and here i am after (pardon the pic, all i had was my webcam in a dim room. and my hair isn't exactly perty after an 11 hour day (the teeth only took around 2 of those hours, 2 hours on transit, the rest were filming or waiting for freezing to wear off so we could film LOL)
adding a bit of a better pic.