I'm definitely inspired by this GORGEOUS summer weather we are having here in New England! Makes me want a popsickle.....
What You'll Need: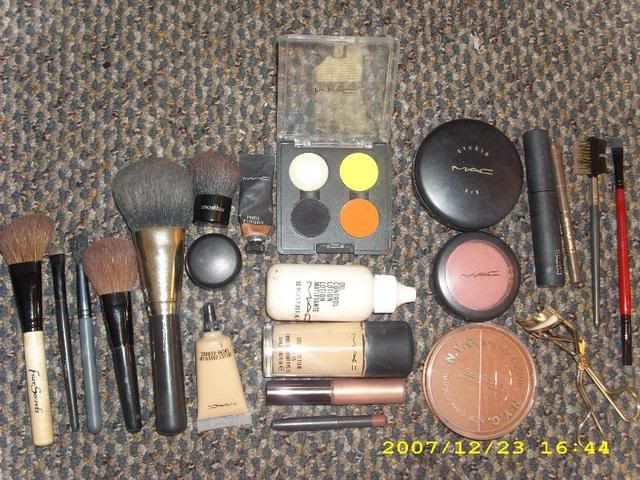 Face
Oil Control Lotion
Studio Fix SPF 15 NC37 Liquid Foundation
Select Cover-up Concealer NC30
Studio Fix Powder NC40

Eyes
Stilife Paint
Nylon Eye Shadow
Chrome Yellow Eye Shadow
Orange Eye Shadow
Blacktrack Fluidline
Plush Black Mascara

Lips
Spice Lip Liner
Metal Physical Chromeglass

Cheeks
NYC Sun2Sun Bronzing Powder
Mocha Blush

Brows
L'Oreal Brow Stylist in Blonde
Start with a freshly washed/cleansed face:
Apply a small amount of Oil Control Lotion to the cheeks, forehead, and chin area: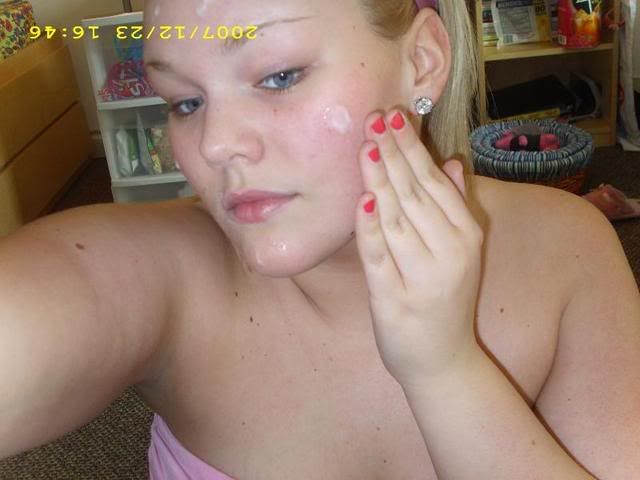 Apply Studio Fix Fluid Foundation over entire face and neck area with foundation brush: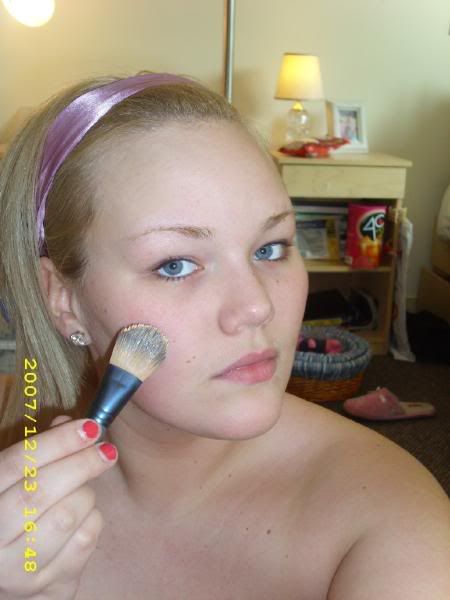 Dab concealer brush into a small amount of concealer and apply under eyes, and on any scars or blemishes:
Cover entire face and neck with Studio Fix pressed powder to set foundation and base: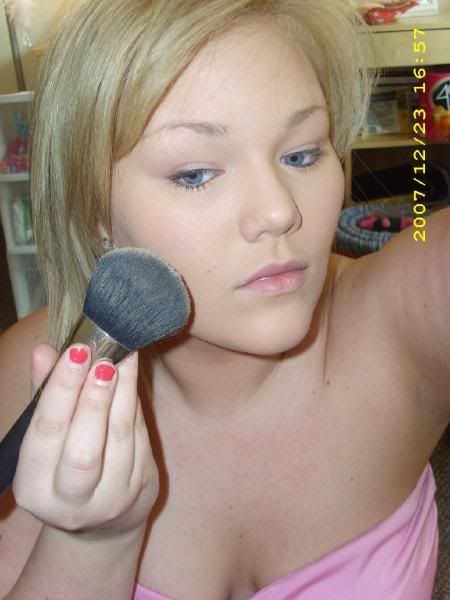 Basic Face: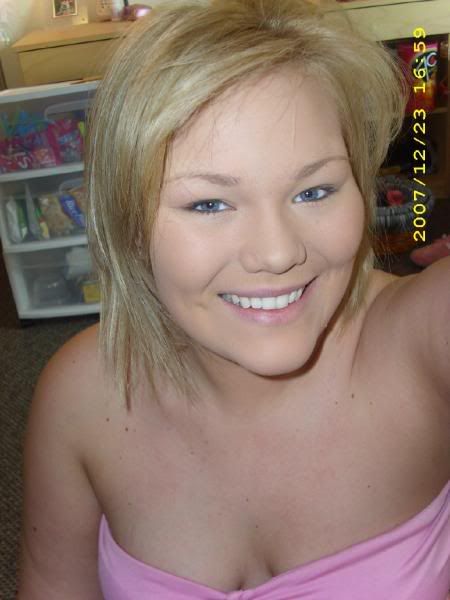 BRONZEEEEEE:
Making a fish face, apply bronzer ON cheekbone line, stroking upwards toward hair line: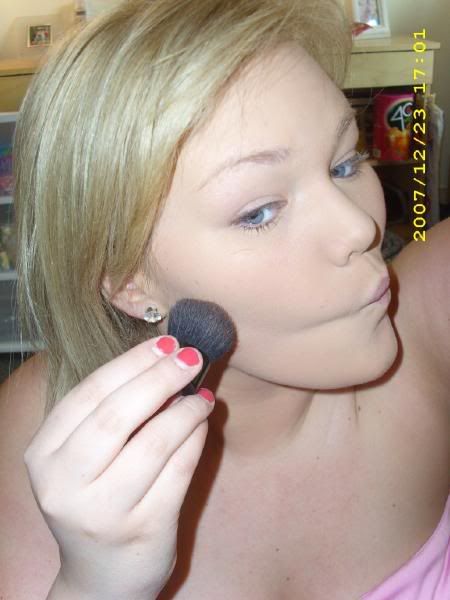 Apply a small amount to temples, on sides of nose, and under chin and on jaw line: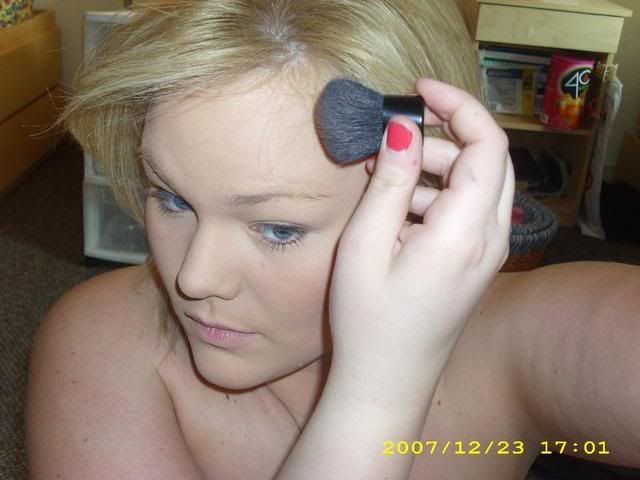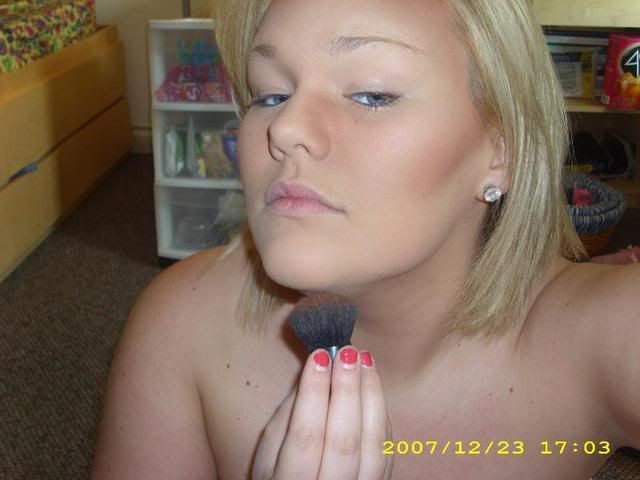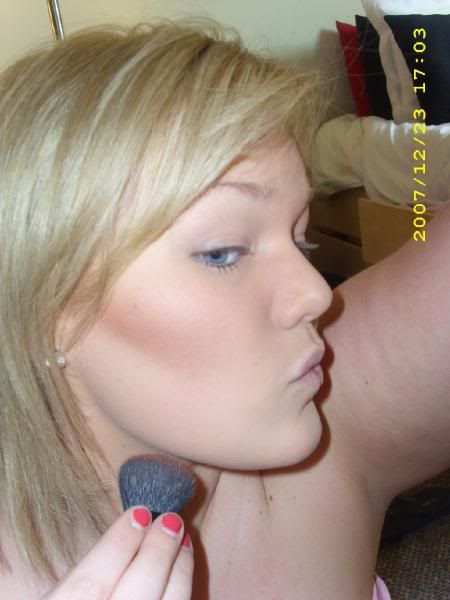 So far: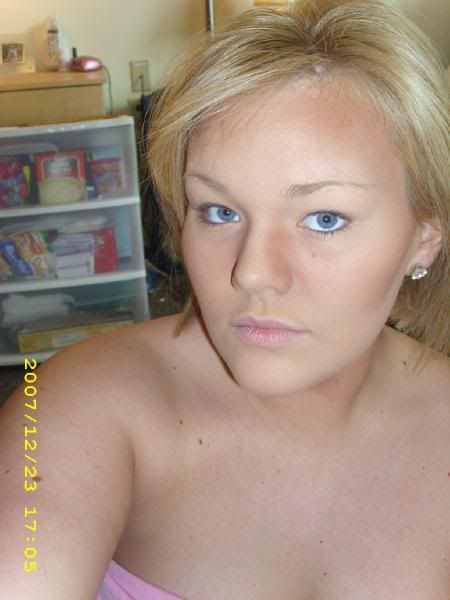 Apply Mocha blush to apples of cheeks: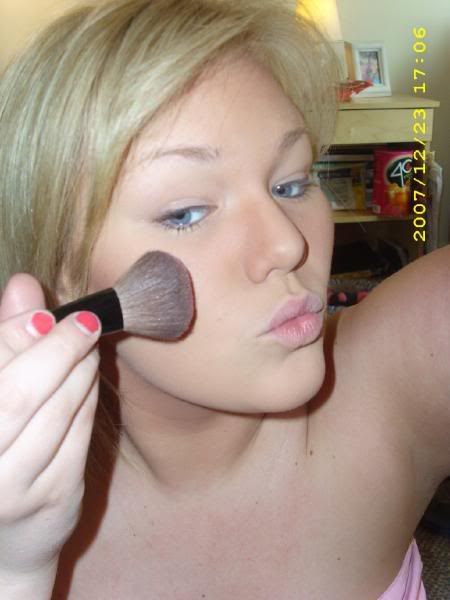 Bronzed/Blushed face!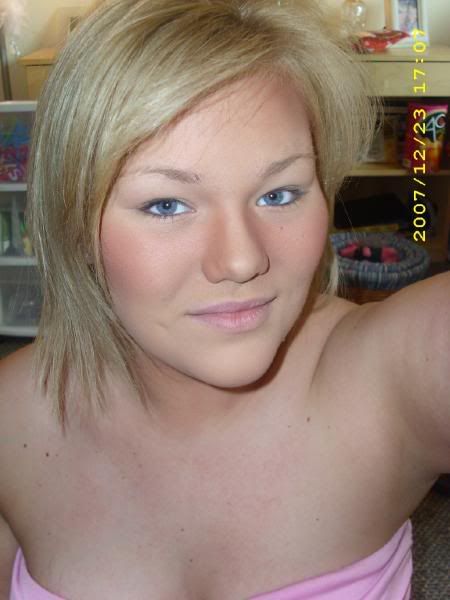 Brush eyebrows upward: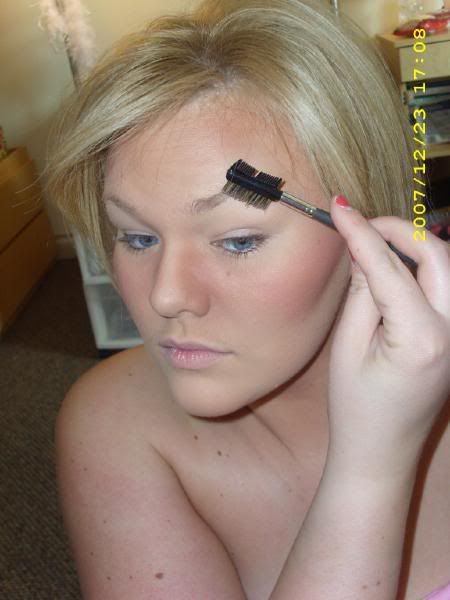 Apply small amount of your brow liner to eyebrows, keeping thicker inward, and thinner outward: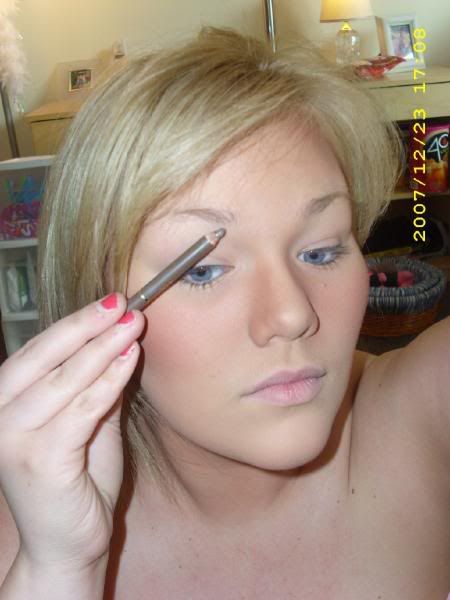 Brows: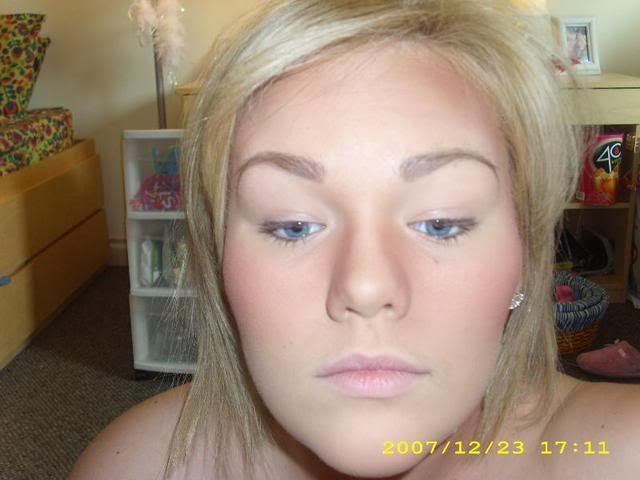 Paint: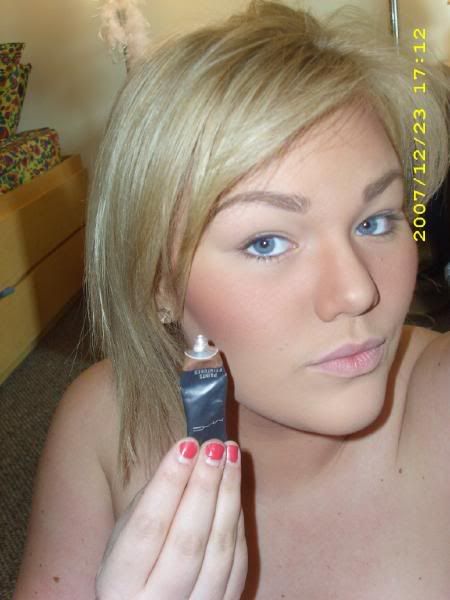 Dab middle finger into paint, and apply over the entire eye area: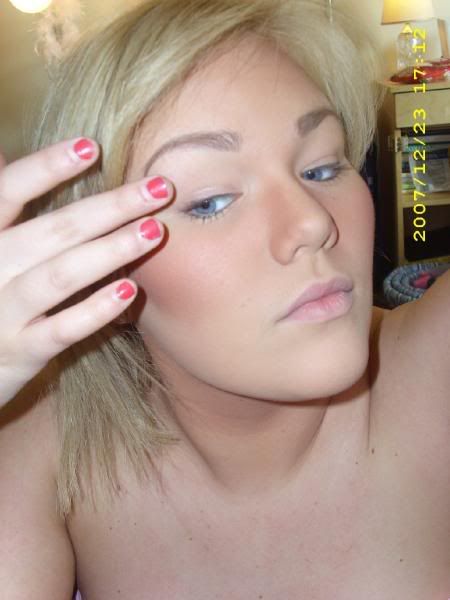 Apply Nylon eye shadow to entire eye area: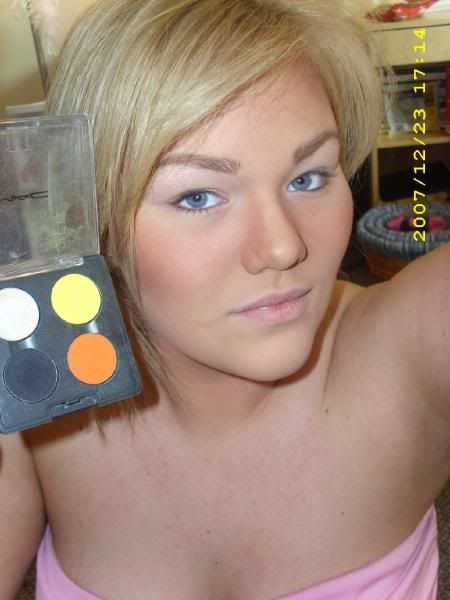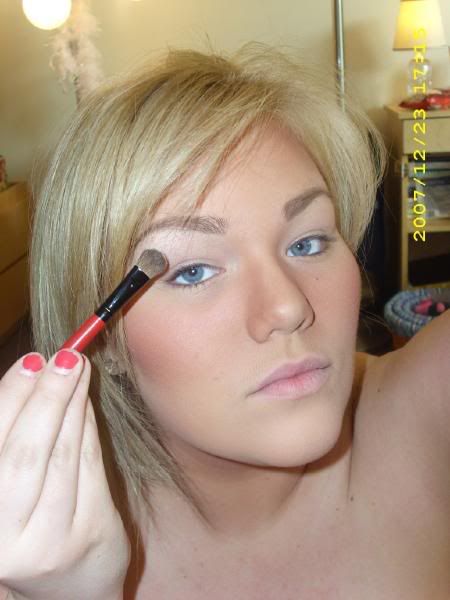 Apply Chrome Yellow over LID of eye and blend upward: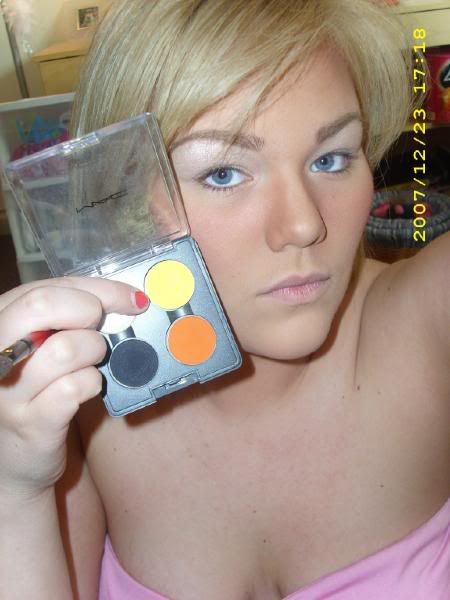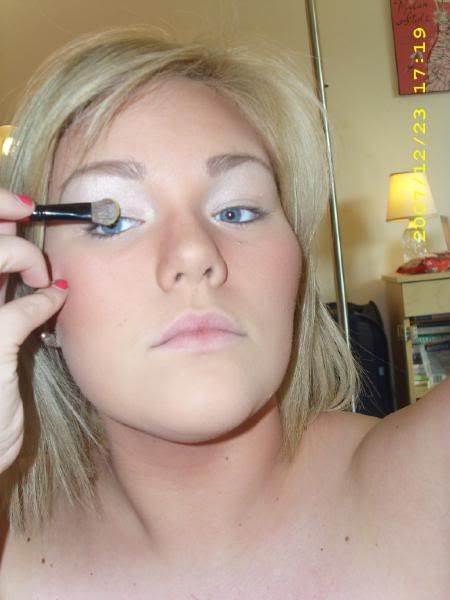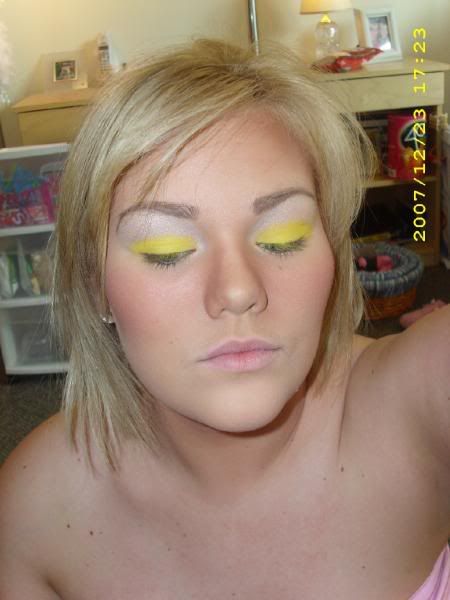 Apply Orange eye shadow from middle of lid outward: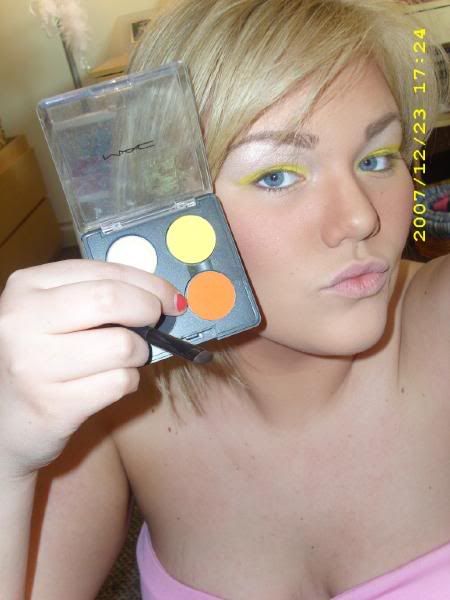 This is what it should look like: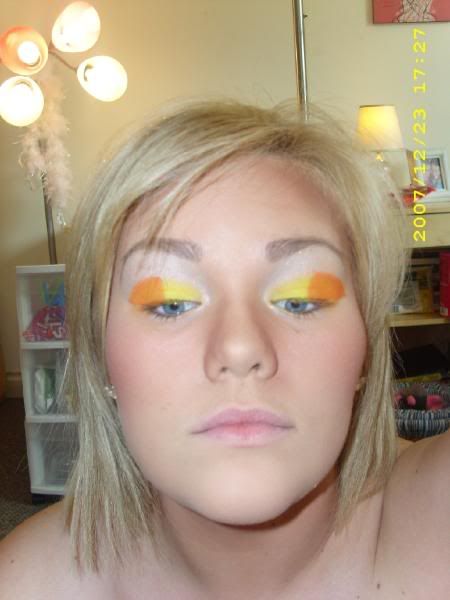 With blending brush, blend colors together, but do NOT bring orange all the way over to the inner crease of the eye. Keep it mostly chrome yellow: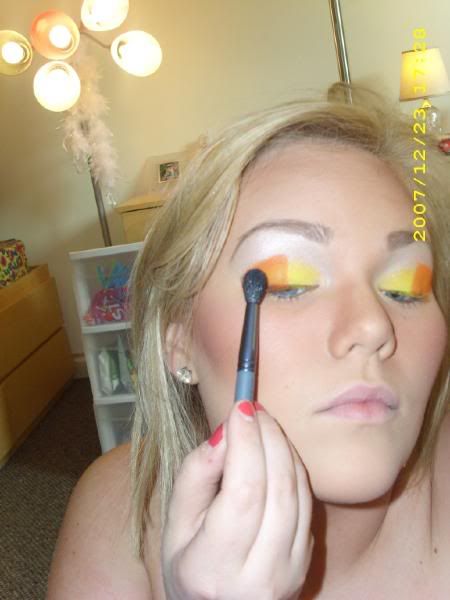 Apply Orange eye shadow under eye: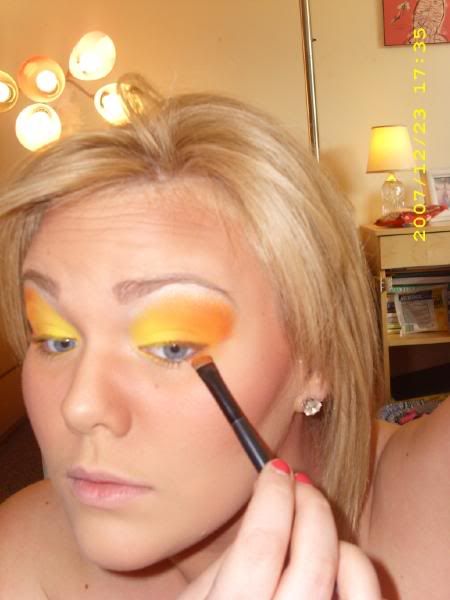 Use black track fluidline as liner on top and a little on bottom. Wing out the top liner as so: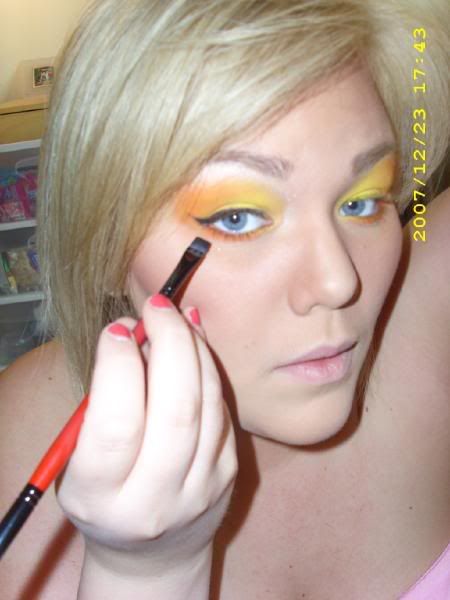 So far: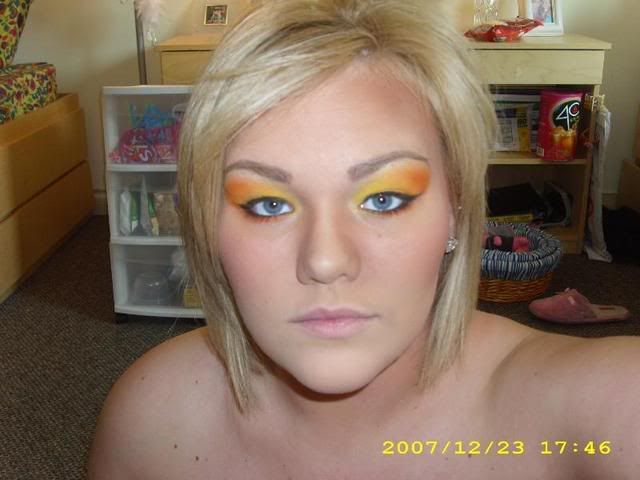 Curlllll: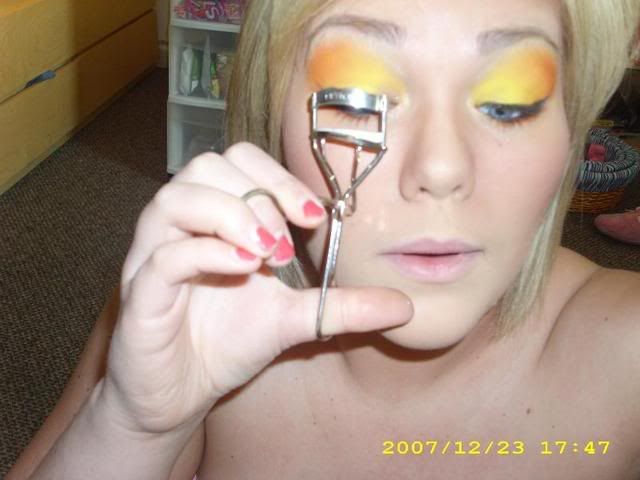 Mascara on top and bottom with plush lash:
Yay! Almost done...
Apply spice liner on top and bottom of lip line, and blend together to look like lipstick: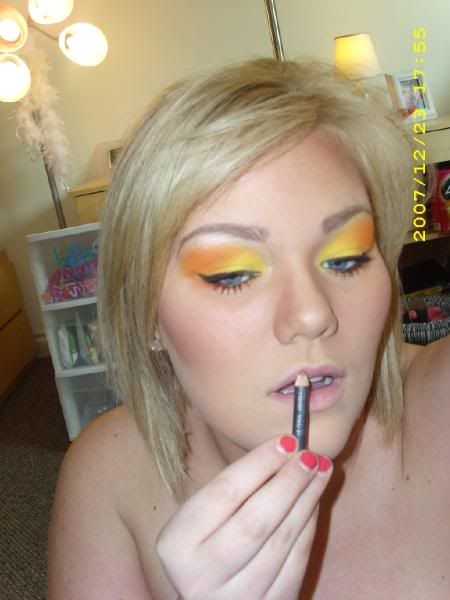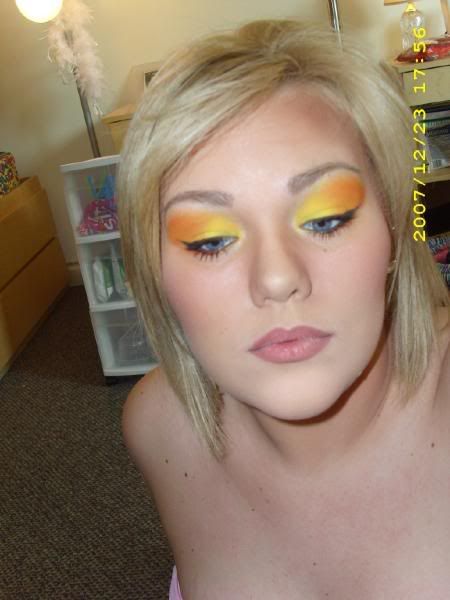 Apply chromeglass over lips, and you're done!
With flash: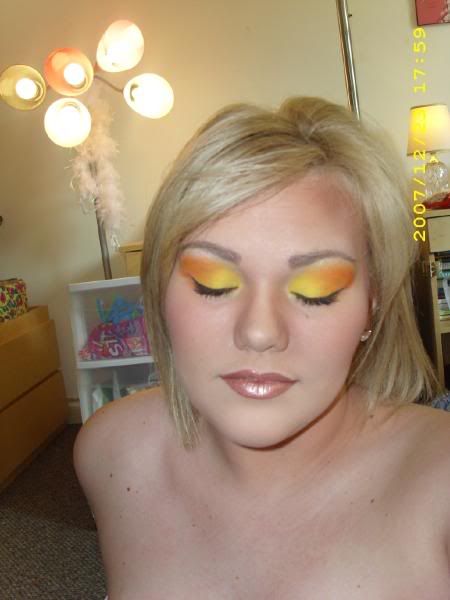 Without flash: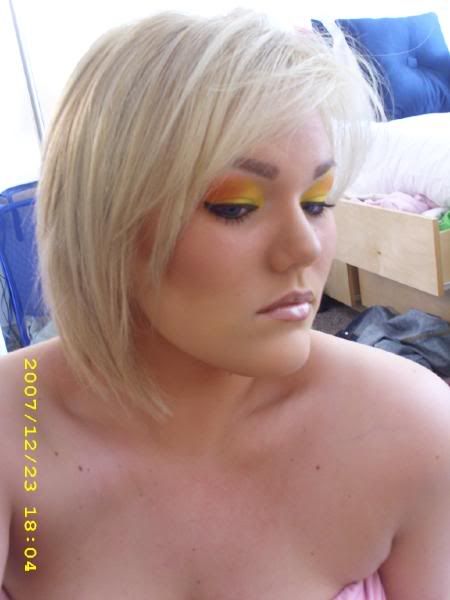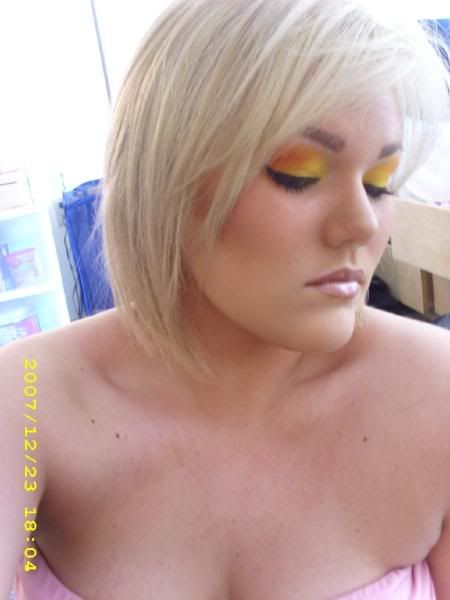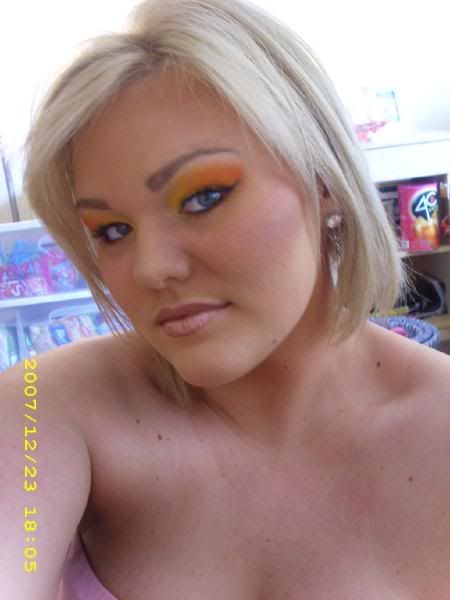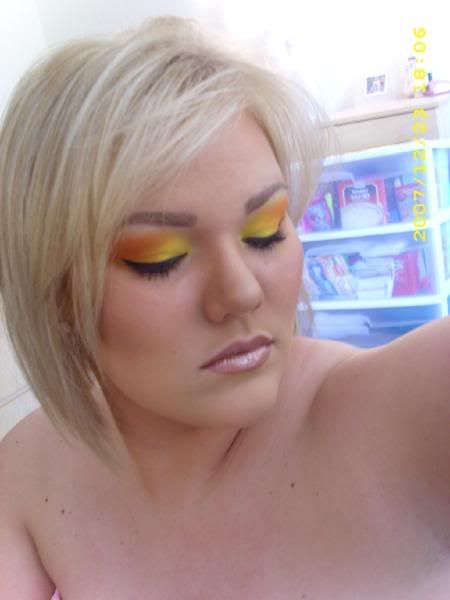 Voila! Hope you enjoyed! Happy Summer