Hey everyone. Life kinda sucks for me right now because my mother's breast cancer is back and it has metastasized, she just had surgery to remove as much as they could find monday, and then she's going on radical chemo and radiation starting in 3 weeks =( The hardest part of it all was she was diagnosed with the cancer last year and had a mastectomy, and they told her she was all clear and cancer-free - no need for precautionary anti-cancer drugs or radiation treatment. and now this. I kinda hate the world for that.
The reason it's back and they didn't see it sooner was that the diagnostic technology used to find the cancer isn't advanced enough, so if you have lots of money, feel free to donate it to breast cancer research. I had no idea this kind of thing would happen to my mother since we don't have any cancer anywhere in the family. If you pray, praying for my mum would be awesome, too. she needs all the good vibes she can get.
Anyway, I need something to make me feel better, and so I figure specktra should get my mind off it temporarily (that, and gossip girl, and weeds episodes!), so here's another FOTD i'm catching up on.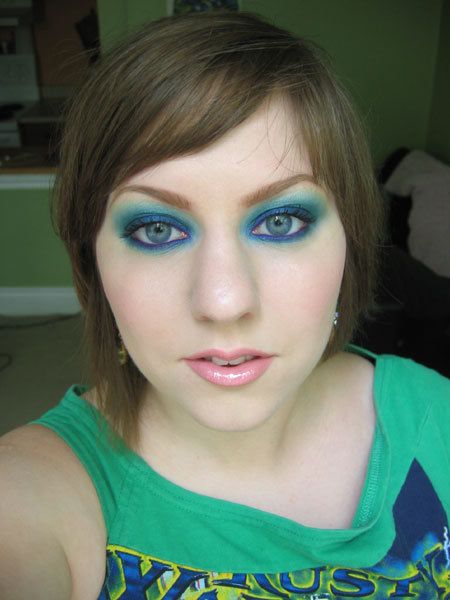 bad side =(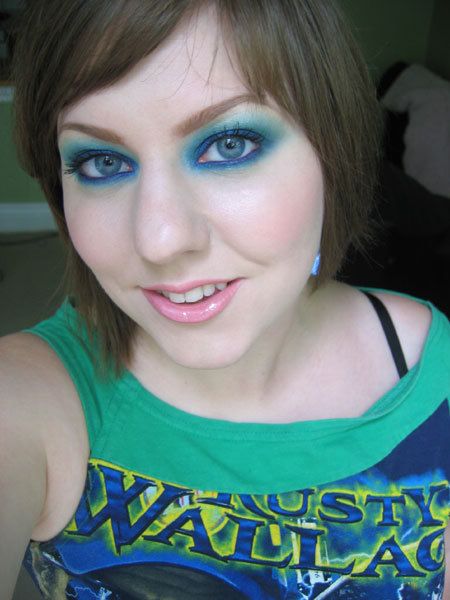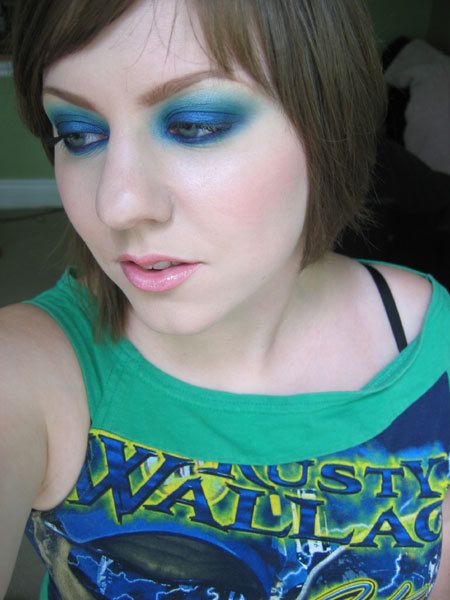 fuzzy, but i liked my smile in this... i think it looked really genuine or something.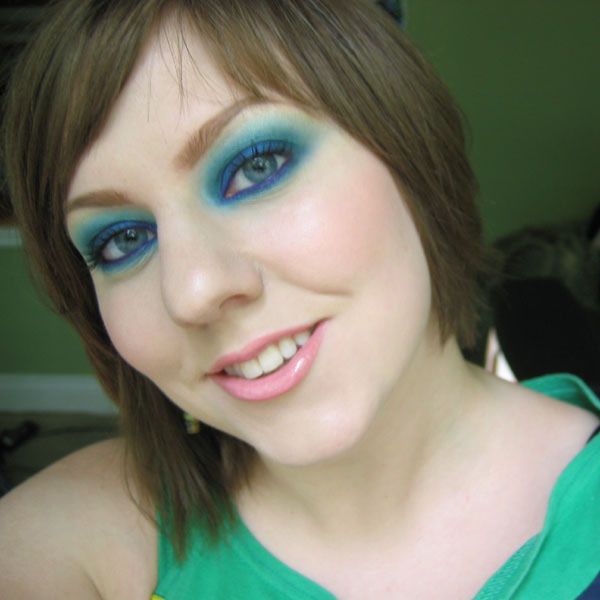 flash:
flash/no flash comparison:
flash:
no flash:
close-ups:
this is the only picture that really shows the purple on the waterline, but it still looks weird... the purple looked really electric in person but blended so nicely with the deep blue around it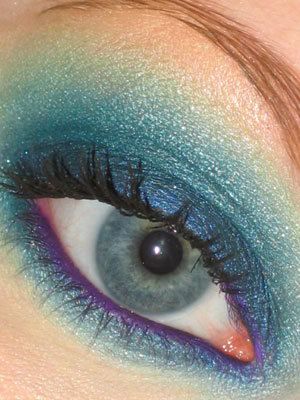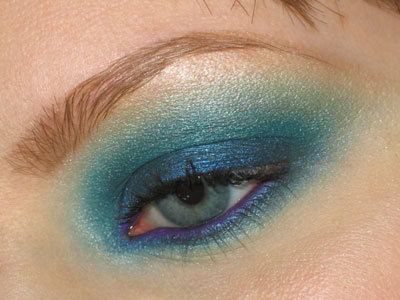 Face:
EM fair neutral intensive
EM golden fair and concealer under the eyes?
MAC don't be shy blush
BeneFit Georgia blush
BeneFit High Beam
Eyes:
UDPP(finally found it!!!)
MAC shell CCB
MAC deep truth e/s closest to lashlines
MAC a bluer blue e/s blended out at edges of deep truth
MAC meadowland e/s above crease
MAC aquavert e/s above meadowland, right below highlight
MAC ricepaper e/s to highlight(not my usual choice, but i loved the yellowish cast it gave with the greens and blues)
MAC royal wink f/l on lower waterline and top inner waterline
MUFE #92 PACKED over royal wink
Lancome booster xl + hypnose(dried out... need a new one STAT!)
Lips:
not sure? probably real doll l/s and zandra l/s and cello pink l/g
hope you're all well, and I wish everyone and their loved ones good health.