hey y'all! so this is me trying to get out of my summertime makeup rut, i was trying to go for something more creative and edgy, but something i could still wear in public. well, i would wear it in public(and did), but maybe other people wouldn't...
i first did it and thought i didn't need falsies... but i added them after so there's two sets of photos and comparisons here... i prefer it with lashes, i swear, you never look WORSE with falsies. I can't really live without them any more!
no lashes: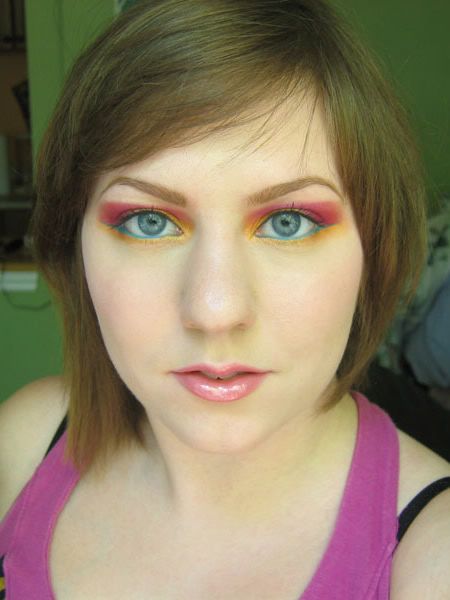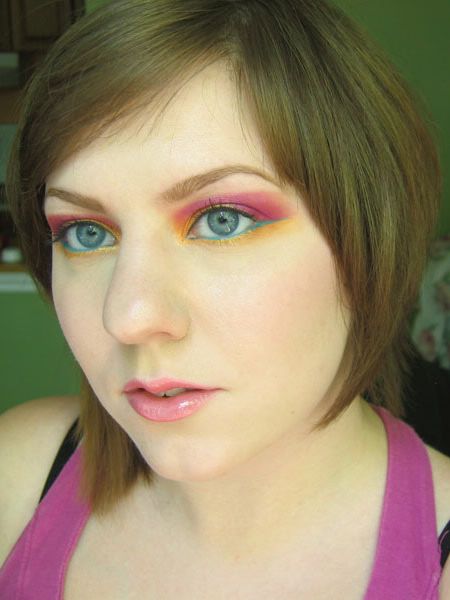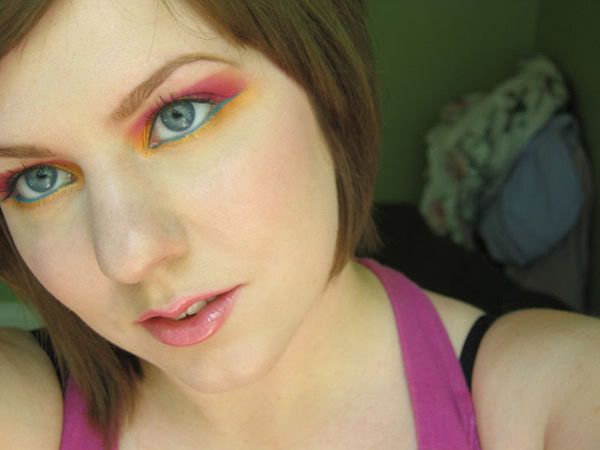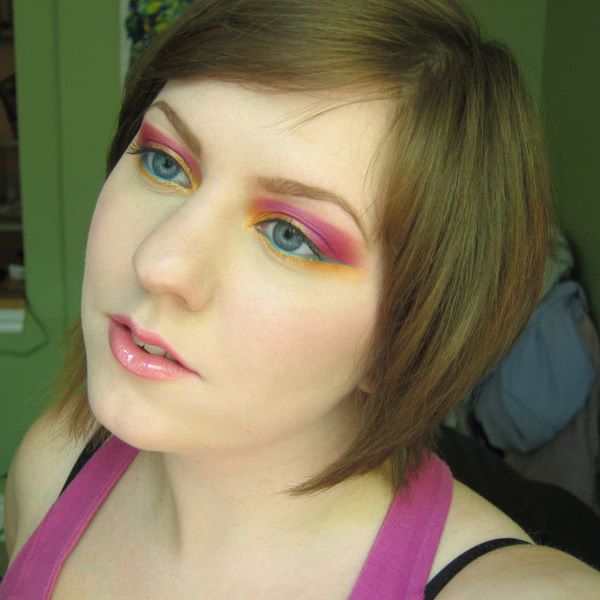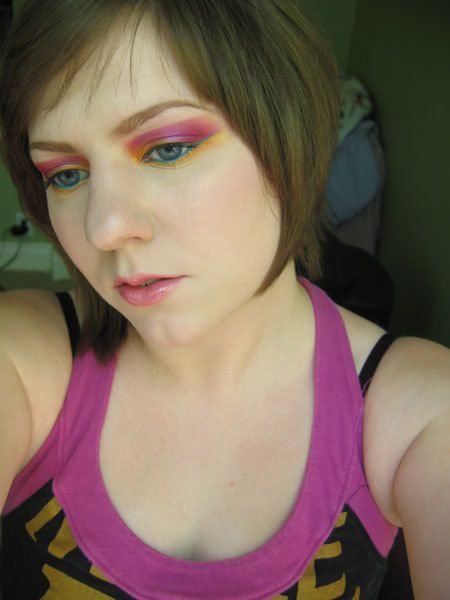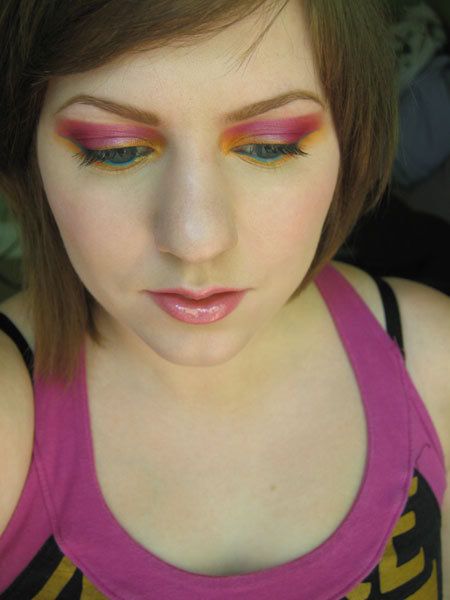 close ups(no lashes yet!):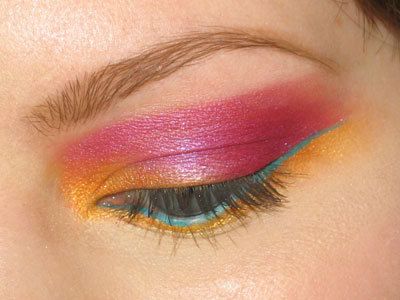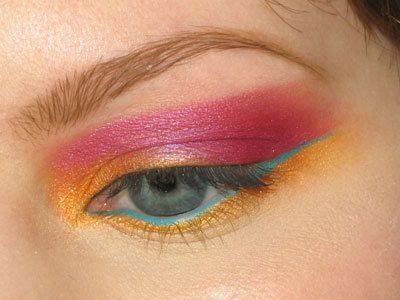 lashes: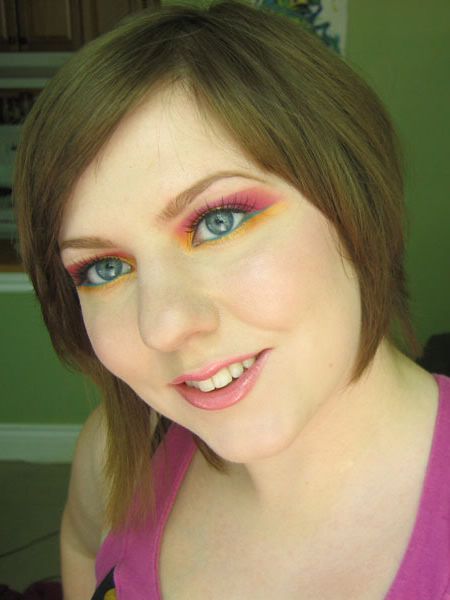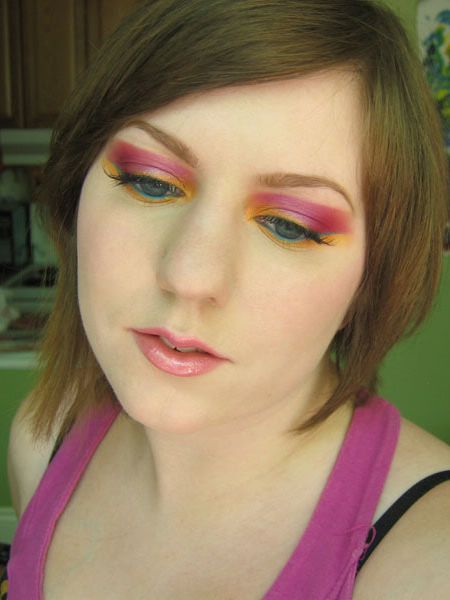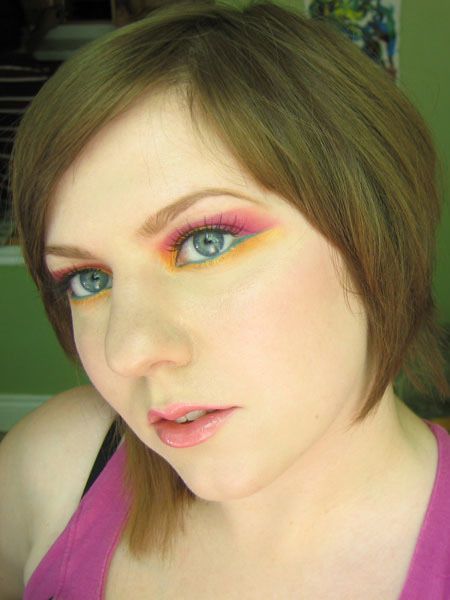 close ups with lashes: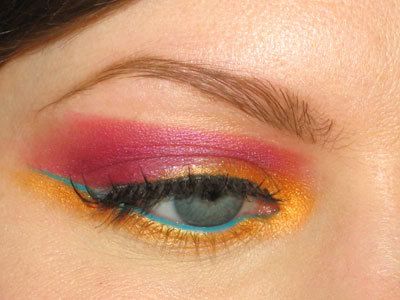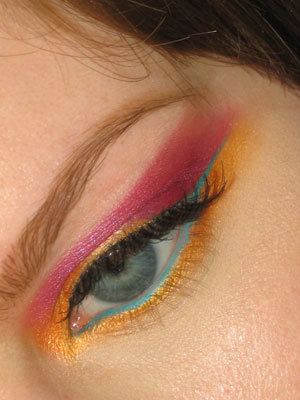 flash/no flash comparison:
comparison falsies/no falsies: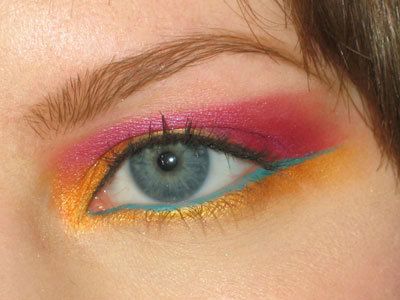 Face:
EM fair neutral
EM intensive fair concealer
EM sunlight concealer
MAC fleurry blush
MAC don't be shy blush
Benefit high beam on cheeks
EYES:
UDPP
MAC shell CCB
MAC Romping e/s all over lid
MAC Blue Peep f/l on lower waterline, winged
MAC Fab n' Flashy e/s on lower lashline
MAC Coquette e/s on brows
MAC Blacktrack f/l on upper lashline
Quo false lashes #804
LIPS:
MAC Miss Ross l/s
MAC Cultured l/g
MAC Style It Up l/s
MAC Cellopink l/g
p.s. my mum just got through her first chemo treatment and seems to be doing well, I'll keep you guys posted on her progress since you guys have been sweet enough to ask and pray and be so supportive of me.