Hey guys! This is my favourite FOTD I've ever done. I just love how I look, no modesty here! it's probably the best i ever looked, and i never even left the house that day! my skin looks all glowy and I'm all yellow and pink and it's just FUN like me! also, i am darned proud of the eyelash application on this. Hope you like it! um. forgive the cam-whoring, too! I couldn't decide which ones i liked best!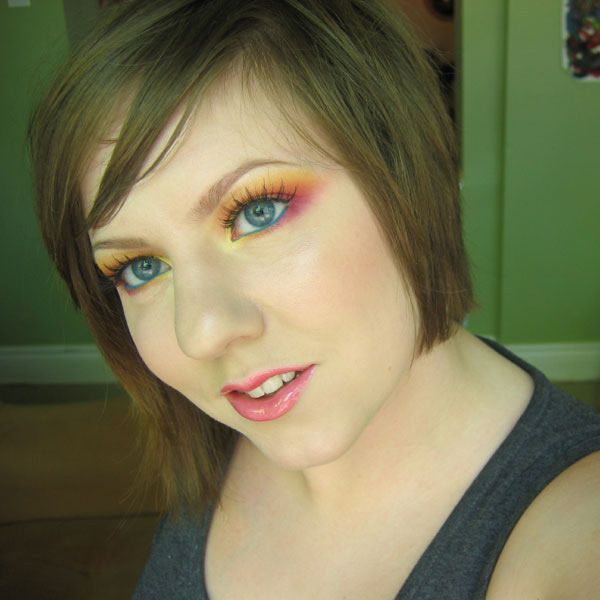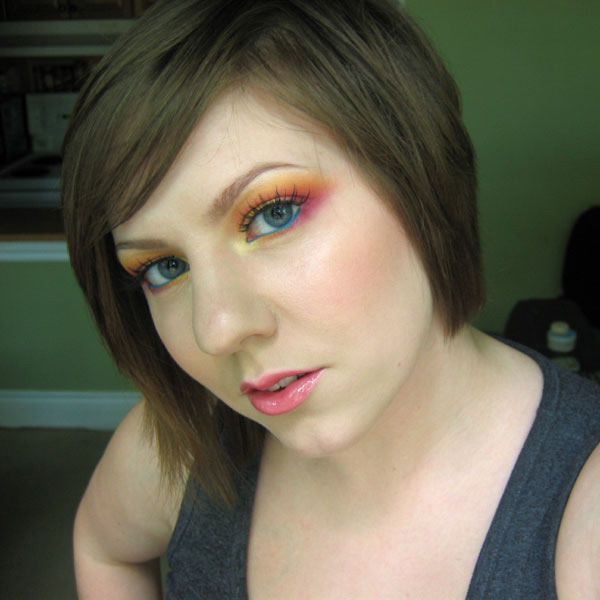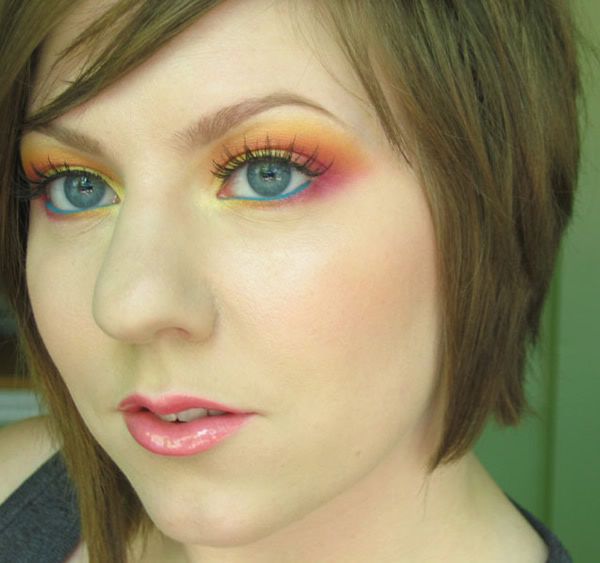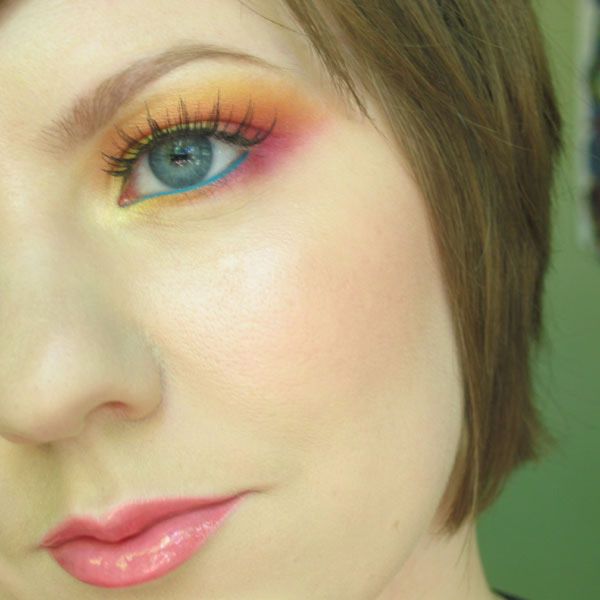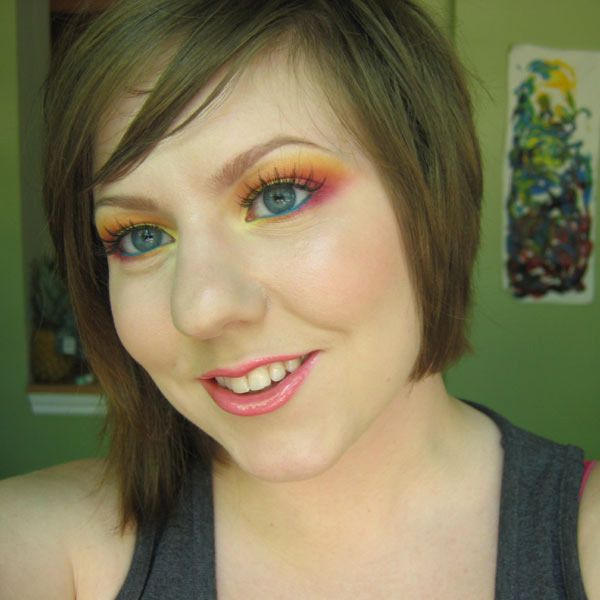 blah bad side: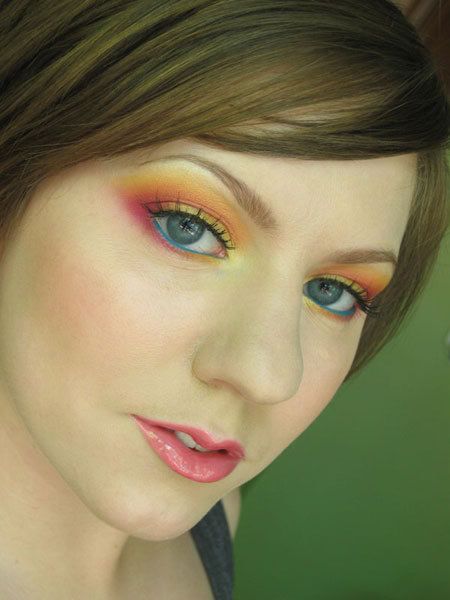 closed eyes. so, it's not perfect, but oh well.
i loooove these two photos cause you can see the definition of the lid vs the crease so well!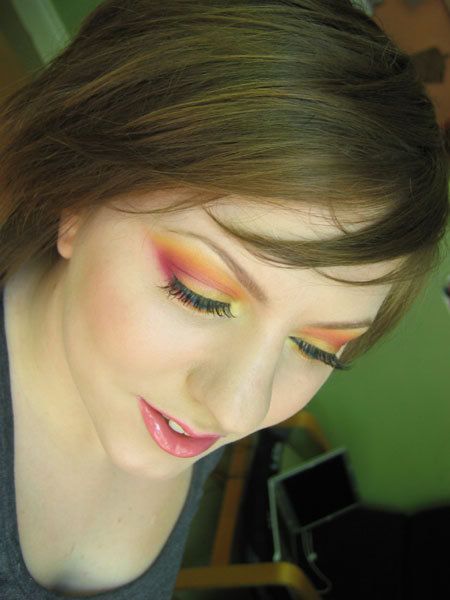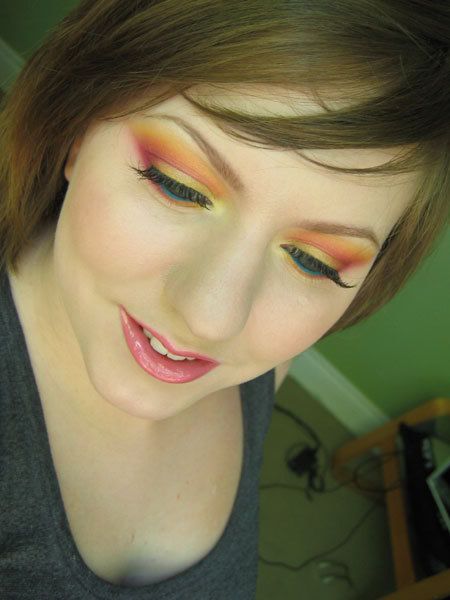 flash/no flash comparison: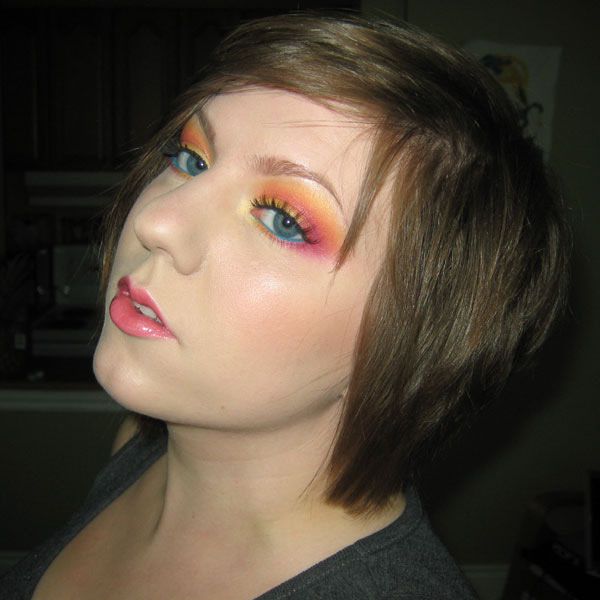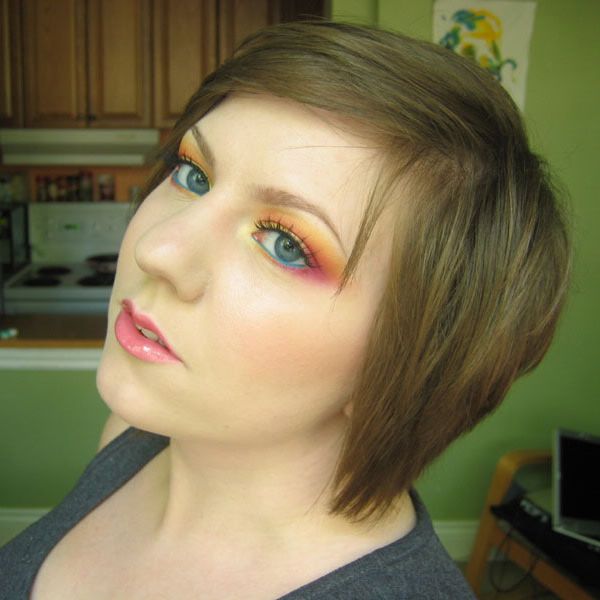 close-ups: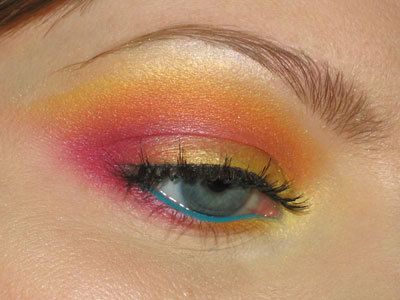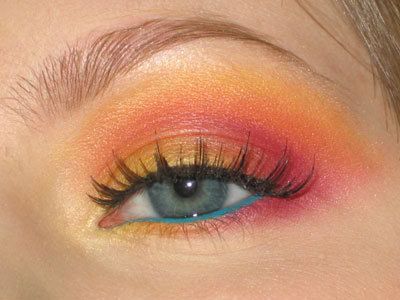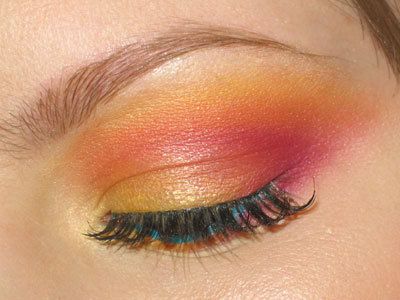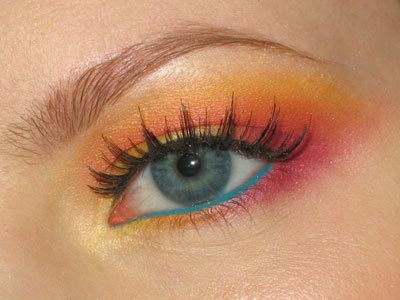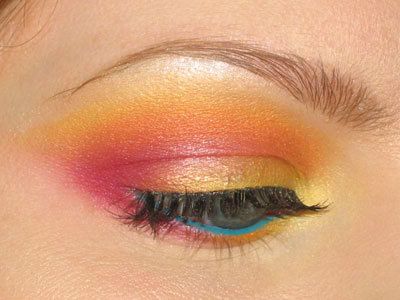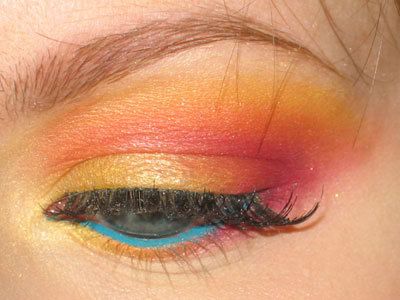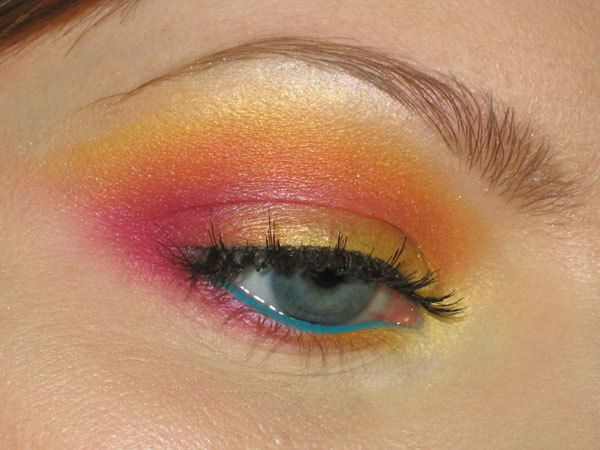 FACE:
EM fair neutral
EM intensive fair concealer
MAC Fleurry
BeneFit High Beam
EYES:
BeneFit Lemon-Aid
Revlon Shimmery sun yellow on lid, on browbone
MAC Romping e/s blended into yellow on outter lid, in crease
MAC Sunplosion e/s above crease, on lower lashline
MAC Blurr e/s to highlight
MAC Blue Peep f/l on waterline
MAC blacktrack super thinly on upper lashline to disguise where falsies are glued on
QUO # 804 falsies
CG Volume Exact
MAC Coquette w/a on brows
LIPS:
MAC Real Doll l/s
MAC Zandra l/s
MAC Pulsesetter l/s