I love GOLD, something about it is just so pretty, I think the shimmer in all the golds I have bought when it comes to cosmetics has always been stunning.
I thought id put my "Tectonic" to the test from MAC's 'Flashtronic' Collection.

Here is what I used:
1. Physician's Formula Concealer Duo
2. Urban Decay's Eyeshadow Potion (eyeshadow base)
3. MAC's "Painterly" from the 'Painterly' series
4. MAC's flashtronic eyeshadow in "tectonic"
5. MAC's eyeshadow in "Amber Lights", equivalent to Milani's "Sun Goddess"
6. Black Kohl Eyeliner, gel liners also work well like MAC's Fluidline.
7. Everyday Minerals Foundation in "Light Olive" (intensive formula).
8. Physician's Formula Bronzer
9. L'Oreal's Telescopic Mascara in "Blackest Black"
10. NYC Lipgloss in "Iced Orchid"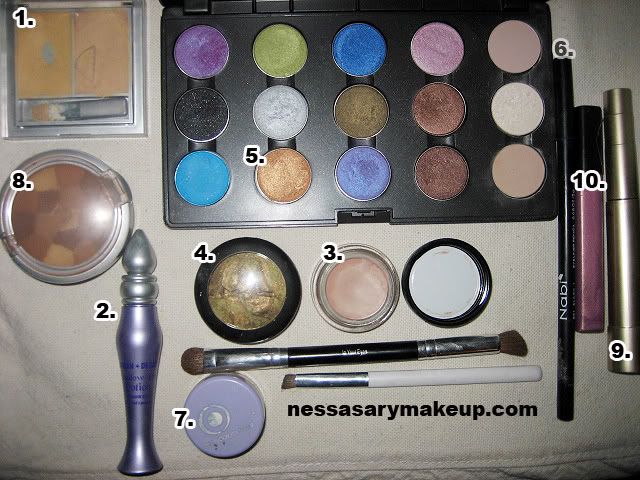 A map of my palette: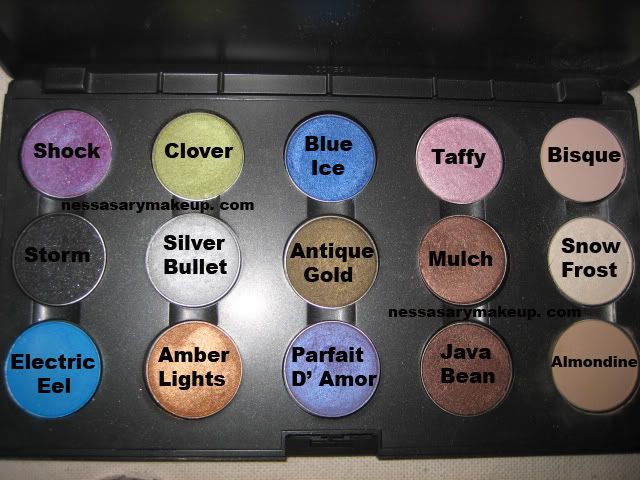 Step 1:
Applied my base and painterly, then all over color with MAC's "Tectonic", giving it a deep gold with a hint of brown and green.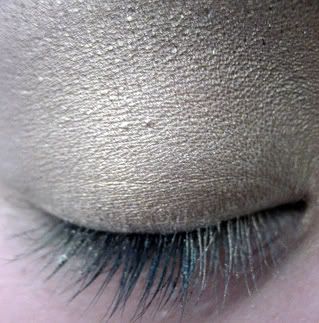 Step 2:
Then used amberlights from the middle to the outer part of my lid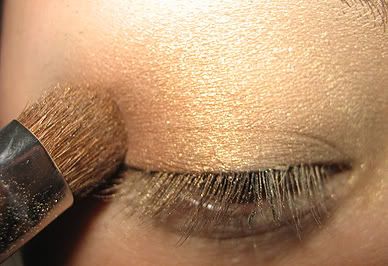 For it to come out like this: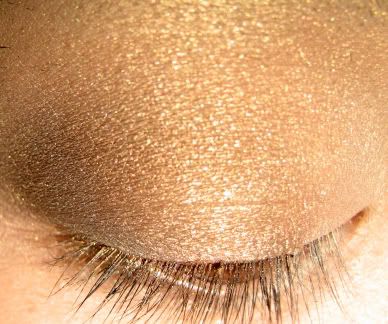 Both eyes...

I then applied my eyeliner and lined the bottom with my black kohl eyeliner and placed some eyebrow powder on it to "set" and smudge.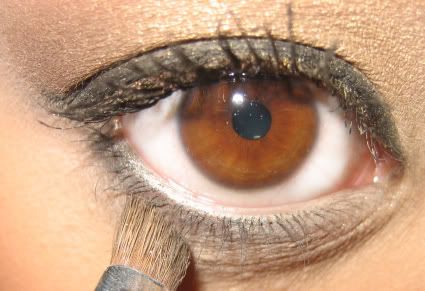 If you are using mineral foundation, I suggest you put that on FIRST before you apply your mascara as the powder will fall on your eyelashes.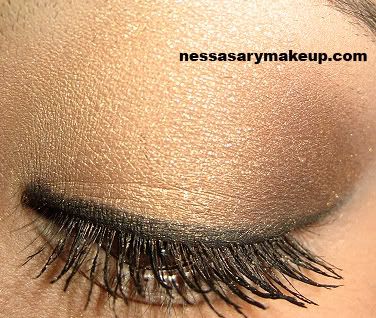 And ta-da!