My friend Brittany and I decided to have a photoshoot in my backyard for fun yesterday...the photos surprisingly turned out really nice! (most of them, anyways lol) The reason I wanted to do the shoot in the first place was because I had just bought a new Canon Rebel last weekend and I so badly wanted to use it!
The theme was 'raunchy porn star'...HAHA
Don't worry, the images are totally g rated! Well, with the exception with a bit of cleavage and leg. But who doesn't like that

I did the makeup and our hair.
BRITTANY (the blonde)
Face
Lancome Tiente Idol in Ivoire 2
Rimmel Mineral Bronzer
MAC blush in Dollymix
CS contour palette
Revlon Concealer
Eyes
UDPP
MAC Espresso
Revlon matte brown (from new matte collection)
MAC Carbon
CS 88 Palette
Urban Decay pencil liner in Zero
Ardell False lashes #107
Lips
Revlon matte lipstick in Pink Pout
MELISSA (me, the brunette)
Face
Lancome Effacernes Concealer in Medium Bisque
Dior Airflash Foundation
MAC strobe cream
Dior Skinflash highlighting pen in Candlelight
MAC scultping duo in Accentuate and Sculpt
MAC blush in Mocha
MAC MSF Cheeky Bronze
Eyes
UDPP
MAC Carbon
MAC Patina
MAC Crystal Avalanche
Sephora liquid liner in black
Urban Decay pencil liner in Zero
Ardell Lashes #117
Lips
MAC studiostick conealer in NC30
Anabelle Lipliner in Eve
MAC Blankety l/s
MAC underage l/g
So, here are the pictures that turned out..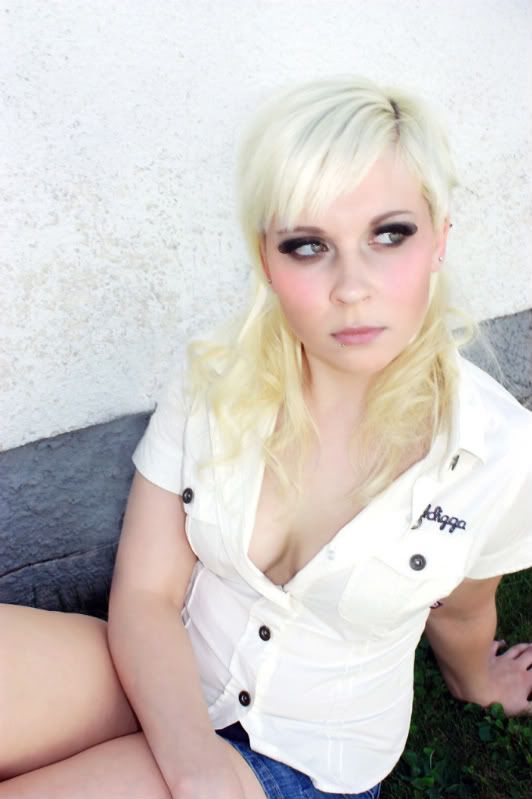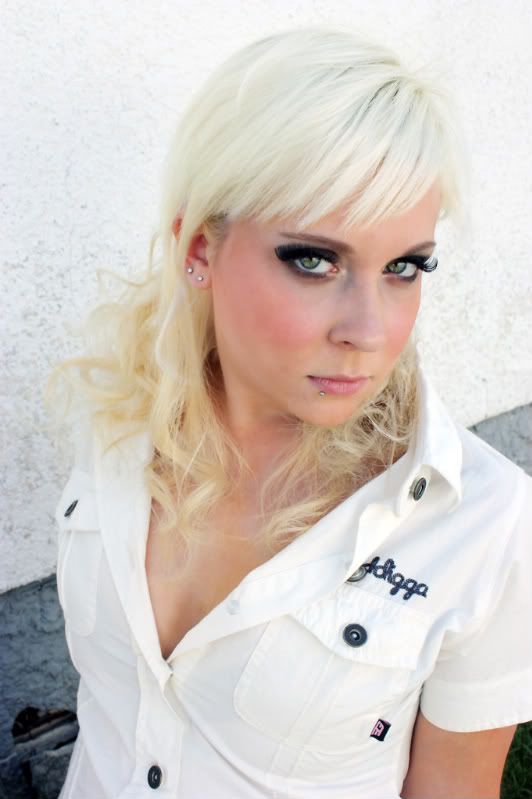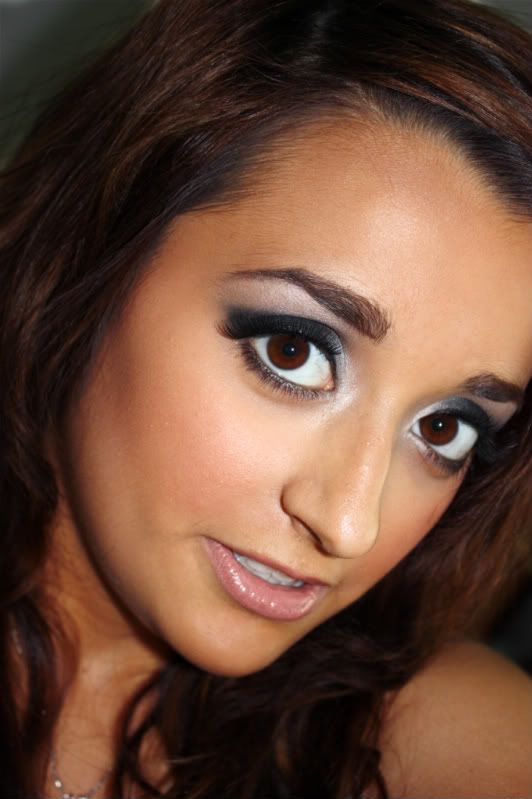 I look GROSS here, but I thought my skin looked nice! I didn't photoshop anything besides to contrast and color balance.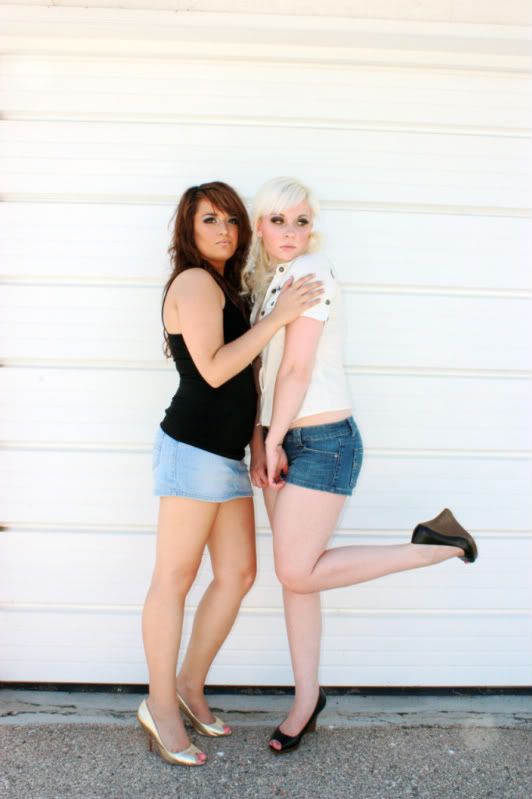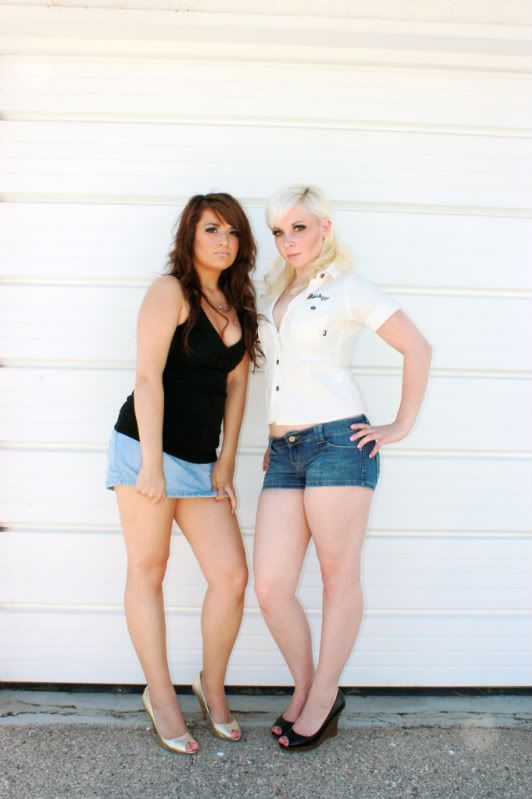 don't ask me why I look so angry in those last two shots lol
aaaand just for fun, a couple shots that didn't quite make the final cut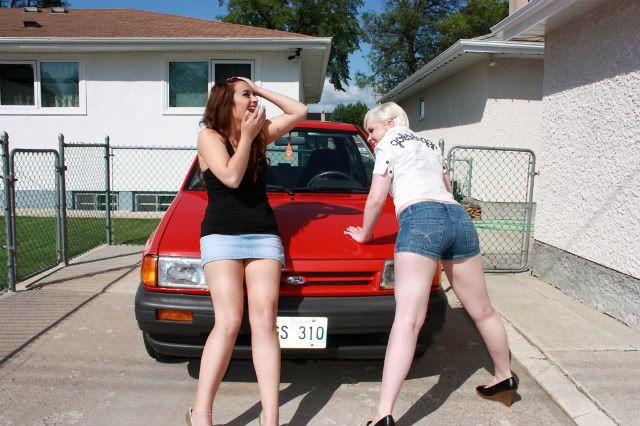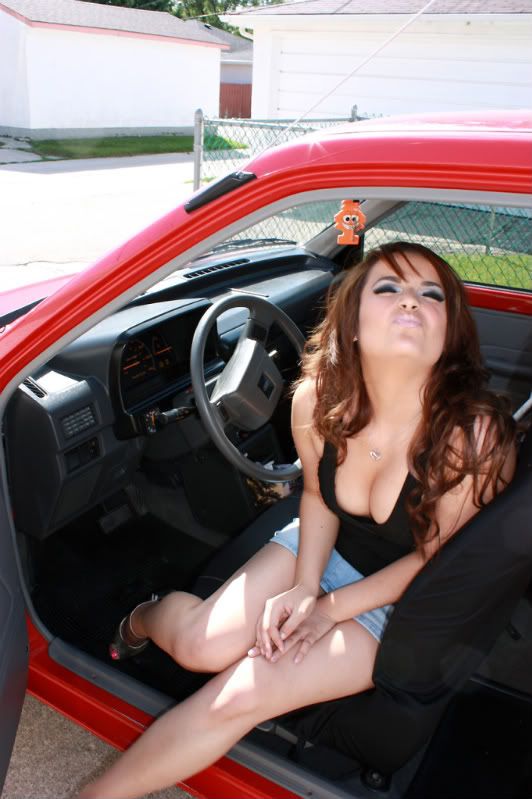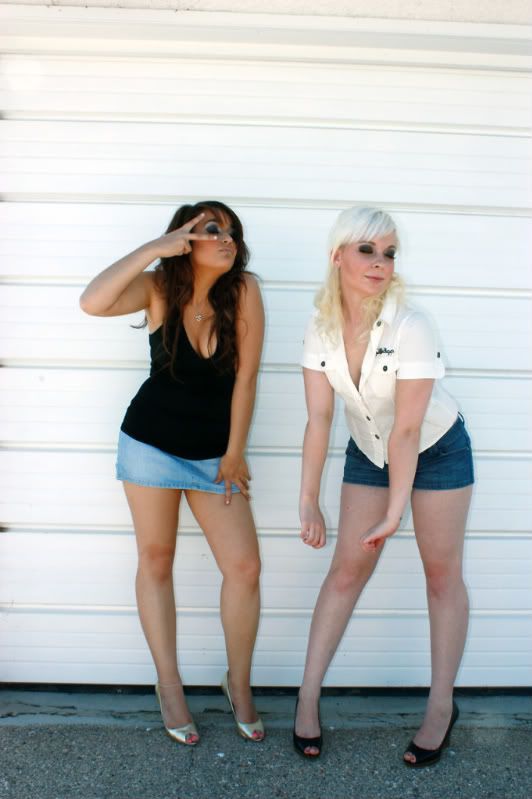 Her makeup looked REEEEEALLY heavy here, and it was, just because I wanted it to show up on the camera lol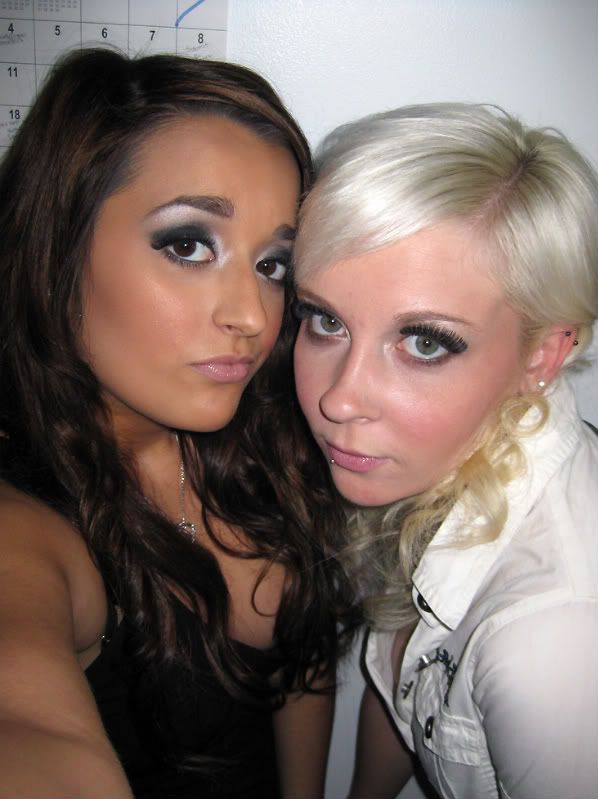 Little bit of a better shot of our makeup!
Hope you liked our silly photoshoot!
CC welcome, especially in terms of the photo-editing (ie, the color balance, contrast etc). I'm not a pro at editing my photos but I'm trying to learn!
Thanks for looking