I totally used EnKore's tutorial on You Tube.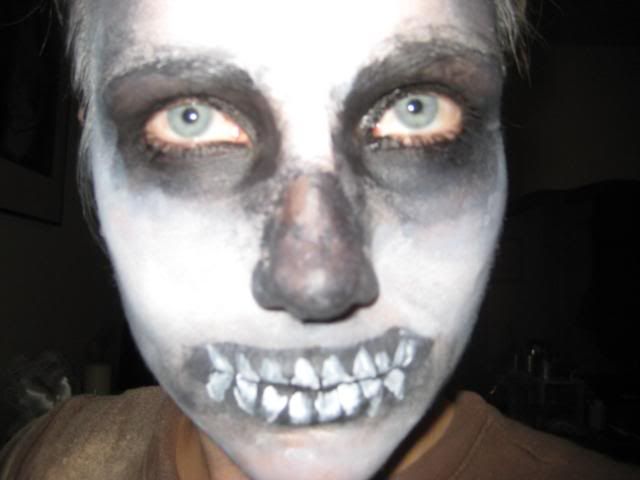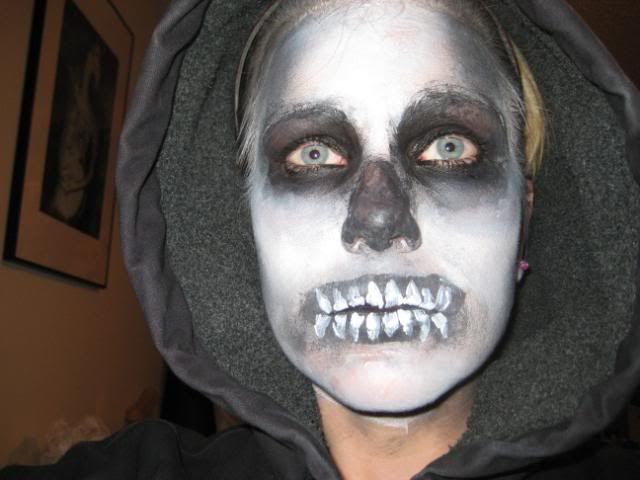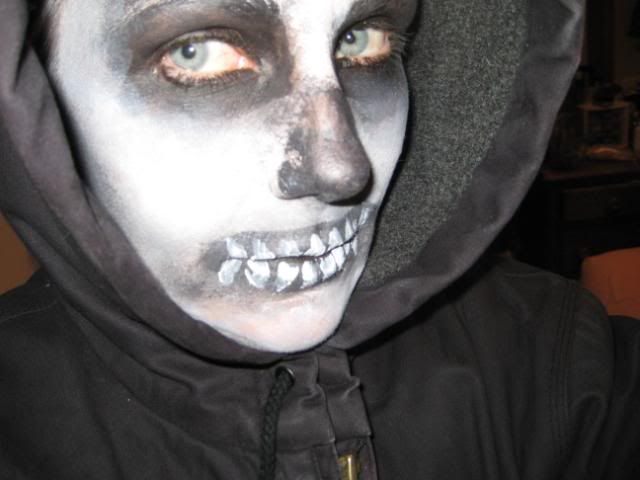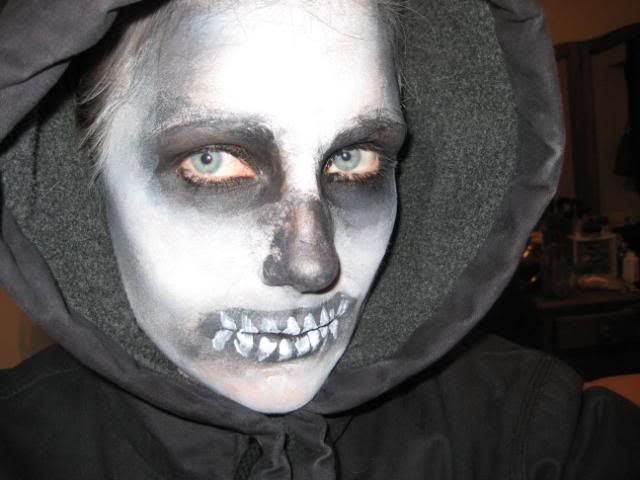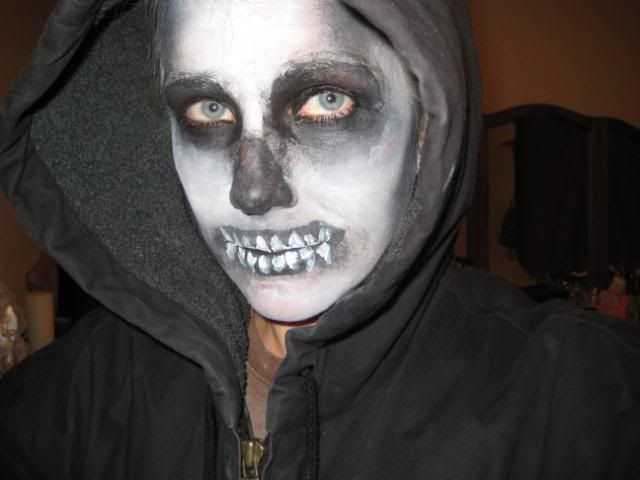 So........I added too many teeth-my mouth is not that big. And I smudged the black under my left eye because it was still wet and I thought it was dry. And it looks better form further away.
Any thought? I just wanted to share-this was my first take so I'll practice again a time or two before the 3st!