I love her look on the new album, though I don't own it but it's a pretty look, lol.
Eyes:
MAC Painterly Paint Pot
MAC Tempting e/s
MAC Wedge e/s
MAC Dark Edge e/s
MAC Next To Nothing e/s
Lancome Black Coffee Le Crayon Kohl
Lancome Oscillation Mascara
Lips:
Smashbox Flirty
Face:
Nothing *gasp!* Yup, I apologize if my skin looks like crap here, lol.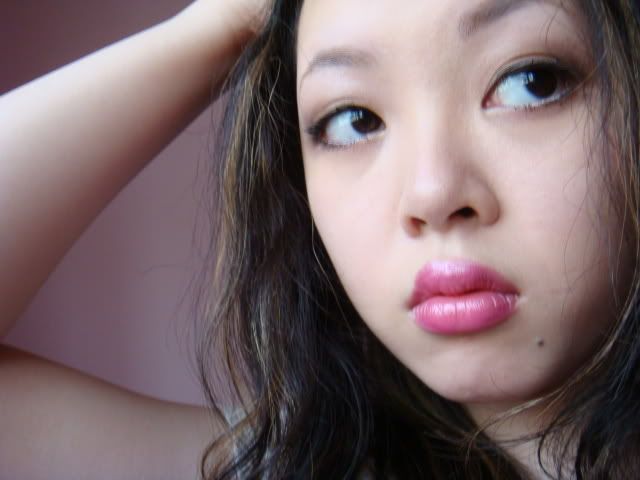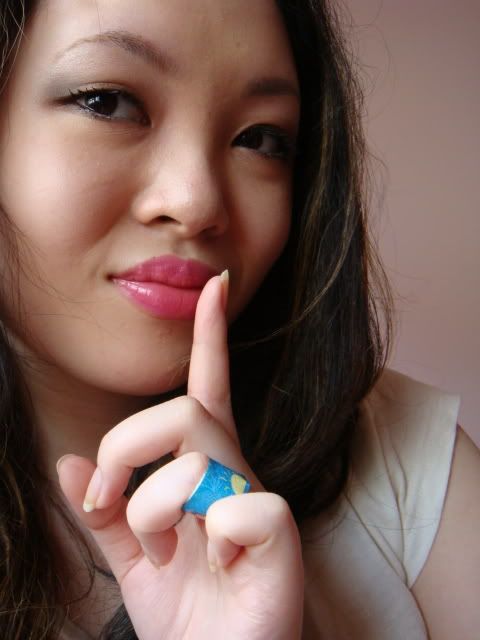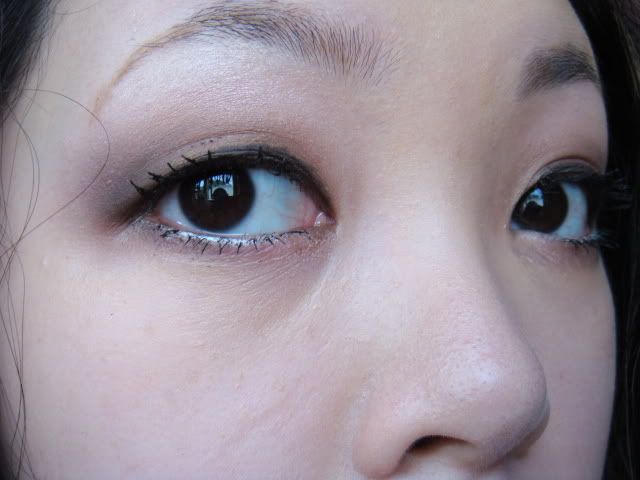 *For some reason I was listening Days of Our Lives in the background and I have no clue what the show is about, lol, someone is brain dead apparently, hmmm...*