Hello hello. Here's the first FOTD I'm posting here.

I've only been more seriously buying and wearing makeup for the past couple of months so I'm definitely still learning. I'm 20, just so everyone knows.
First of all...
It's friggin' hot in here!
Okay, here's the look. I was wearing a Stila lip glaze in Brown Sugar, but I had Cold Stone and it got wiped off. I didn't reapply because I bought some lipglasses that I want to try out.
Ohgodmyskinissobumpy. Also, you can see where I've been sweating the foundation off. Seriously, it was HOT in my bathroom! I also wear glasses, but ironically, none of those pictures came out clear.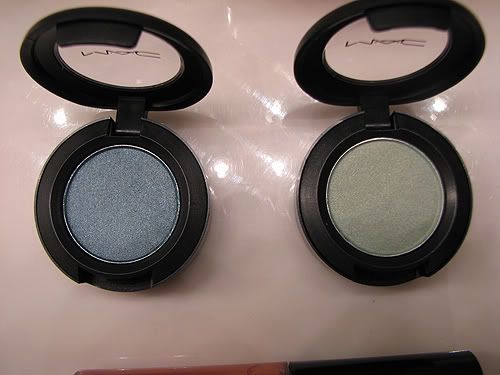 I went to the CCO in Rehoboth Beach, DE and picked up some things. Moonflower and Warm Chill e/s. These were $10.25 a piece.
From top to bottom, Glamoursun l/s, Hey Sailor lustre/g, 1N l/g, Bateaux lustre/g. These were $10 a piece.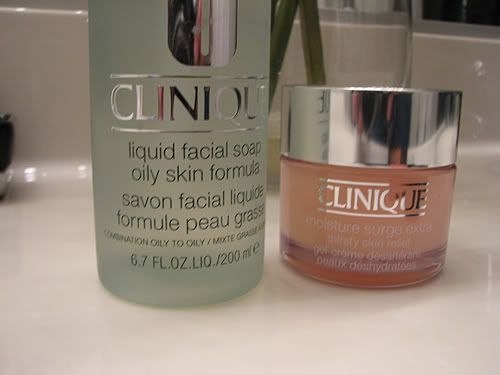 Also a Clinique face wash for combination-oily skin and a moisturizer. The moisturizer felt like SILK when I tested it on my hands. Wonderful wonderful.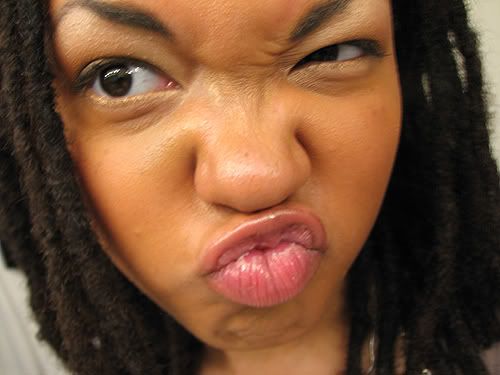 That's it! Would love some comments--or else!

Oh, and I used...
Clinique Even Better Foundation (cream caramel)
MAC Mineralize Skinfinish Powder (medium dark)
MAC Studio Finish Concealer
Smashbox Lid & Lip Primer
MAC Saddle e/s
MAC All That Glitters e/s
MAC Amber Lights e/s
MAC Ricepaper e/s
Urban Decay 24/7 e/l (bronze)
Urban Decay 24/7 e/l (zero)
Some Sephora mascara
MAC Powder Blush (gingerly)
Stila Lip Glaze (brown sugar, but it got wiped off)