I was inspired after reading some recommendations in that forum about what looks good on Indian skintones - someone was asking and the general answer was "anything rich/jewel toned". So that's what I did. I haven't worn color in sooooo long, it felt strange digging up any non-neutral shadows from my box haha.
Also, if you could please take a moment and provide me with your opinion
in this post,
I would be much obliged! I want a specific type of bangs but I'm unsure as to whether they would look good on me.
Anyways, here it is!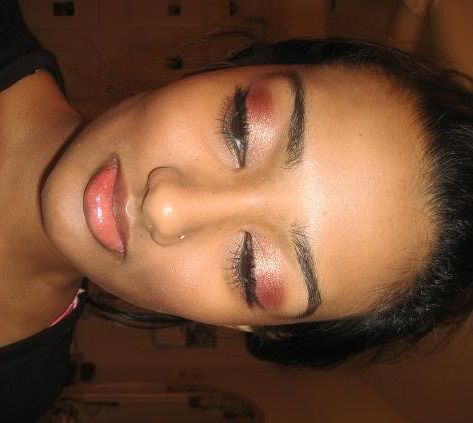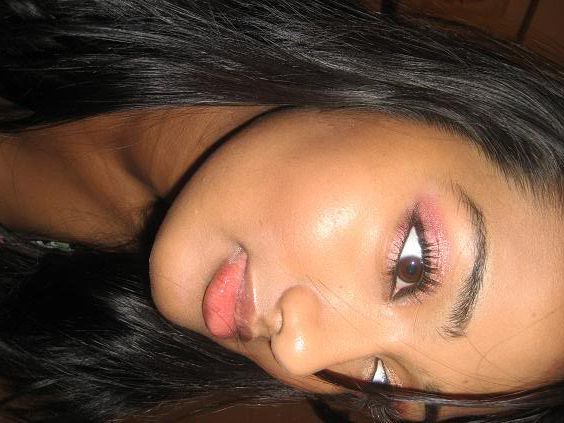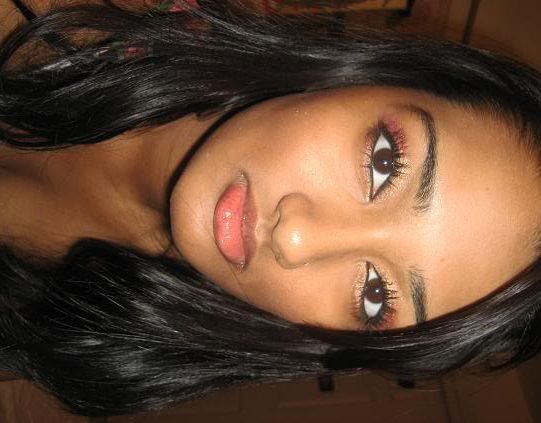 Eyes:
NYX eyeshadow in Rust
NYX Ultra Pearl Mania in Oro Pearl
UDPP
MAC Blacktrack Fluidline
Maybelline Volum Express Turbo waterproof mascara
Face:
MAC Select Tint in NC45
L'Oreal HIP Vibrant Shimmer Bronzer in Glowing
Lips:
VS Beauty Rush lipgloss in Oatstanding