Hey everyone! I haven't been very active on Specktra for a looong time now.. So I thought I'd come back with some pics of my Freelance Kit! I splurged & got the MAC Zuca bag a few months ago. So far it's working for me, but I can definitely see myself outgrowing it, as I still have LOTS to buy for my kit!

Please ignore the god-awful pink stars on my products! I am currently attending makeup school & I had to mark everything!

My Zuca!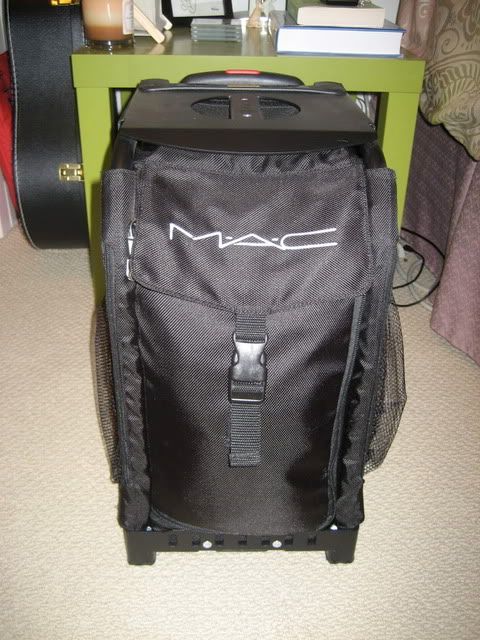 Inside.. tissues, brush belt, & the 4 MAC cases that came with the bag.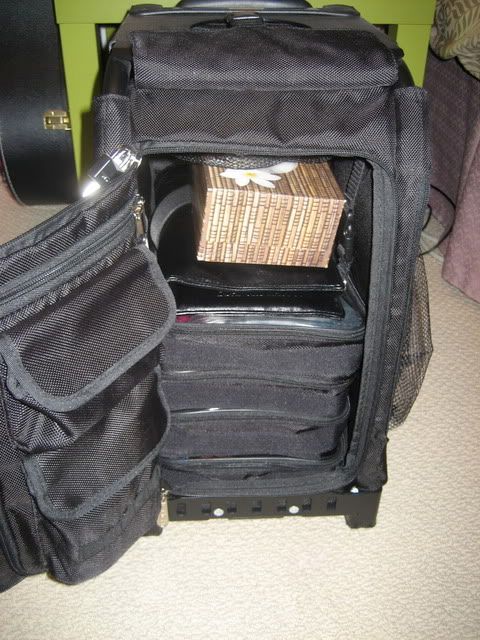 There's a little mesh pouch on top that I keep my sponges in. There's also a detachable keyring off to the side that I attach my camera to.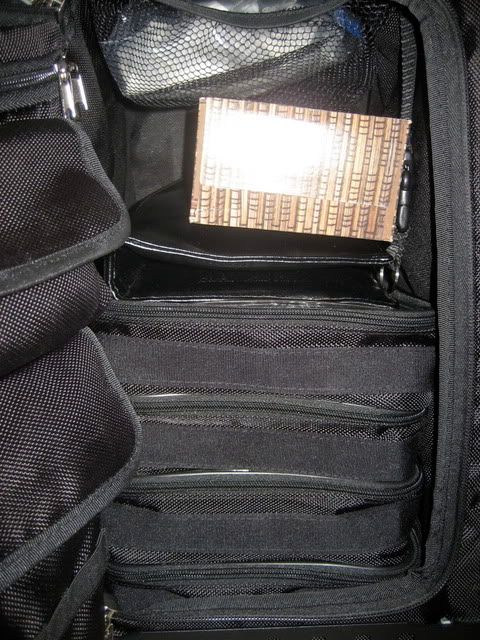 The inside of the "door". I store my q-tips, cotton pads, miller puffs, & cleansing sponges in the zip compartment. There are 2 pockets on the front of the zip compartment as well.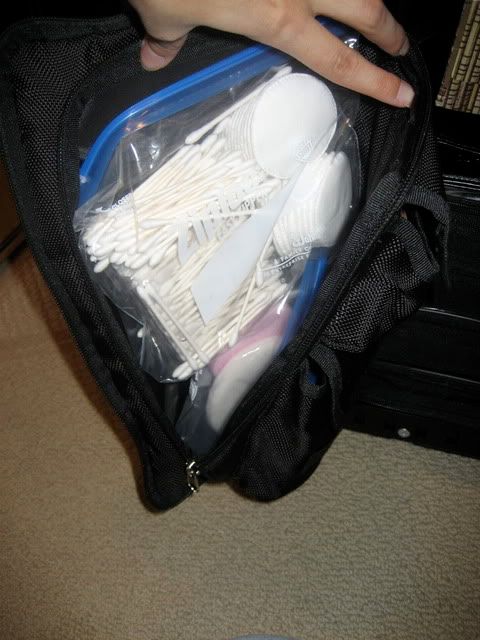 I keep hair ties, clips, & headbands in the top pocket.. You can see those little brush/pen holders at the bottom, but my brushes hang too far down so I haven't found much use for them yet..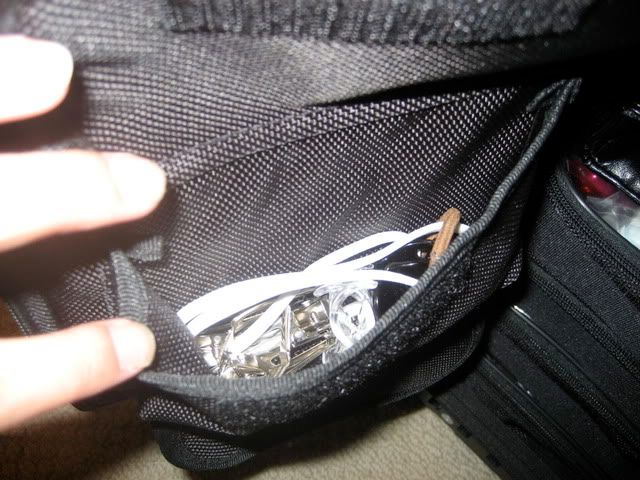 ...Vaseline & avene thermal water in the bottom pocket.
One of the side pockets, where I keep my lashes.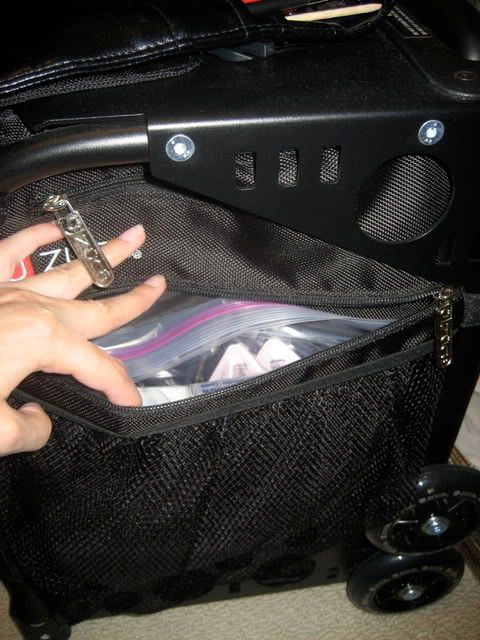 A few pairs of my lashes.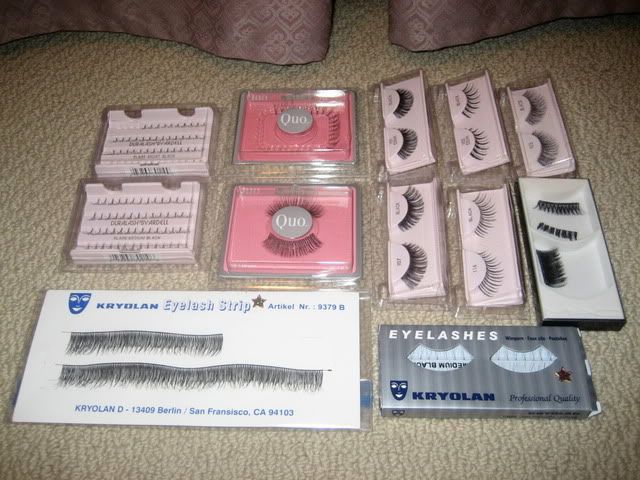 The "Eye Bag"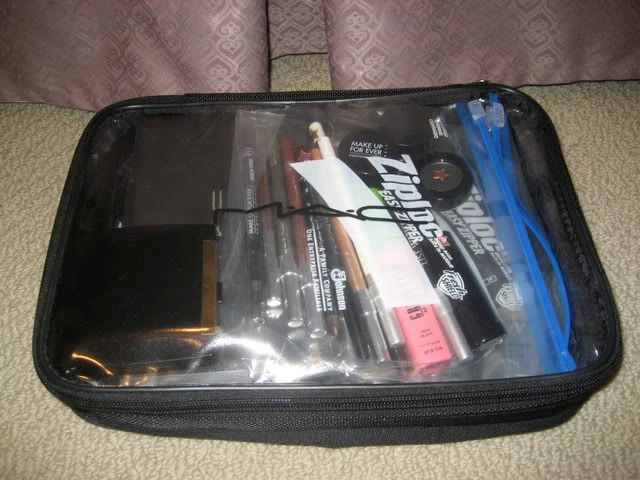 MAC Neutrals Palette: Gesso, White Frost, Mylar, Nylon, Ricepaper, Goldmine, Wedge, Espresso, Brun, Mulch, Antiqued, Coppering, Scene, Contrast, Carbon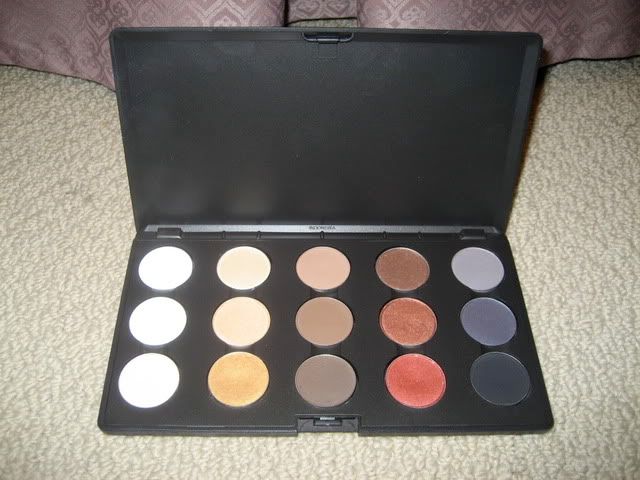 MAC Brights Palette: Da Bling, Passionate, Cranberry, Fab & Flashy, Chrome Yellow, Bitter, Aquadisiac, Shimmermoss, Parrot, Electric Eel, Freshwater, Deep Truth, Stars 'N' Rockets, Satellite Dreams, Nocturnelle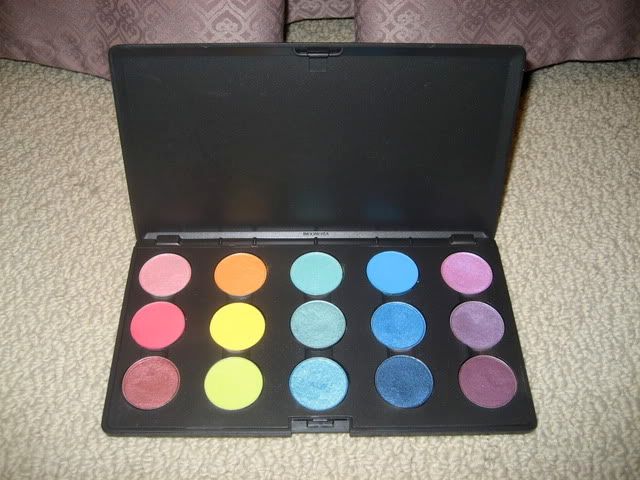 MUFE Palette: 99, 18, 2, 91, 9, 88, 75, 30, 169, 4
Red Earth Palette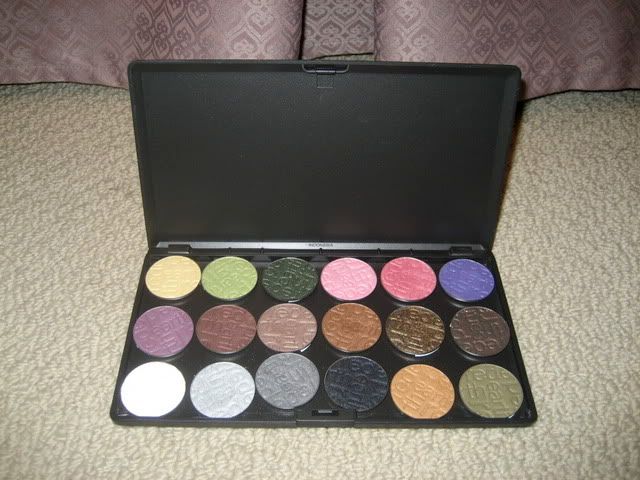 Lancome Palette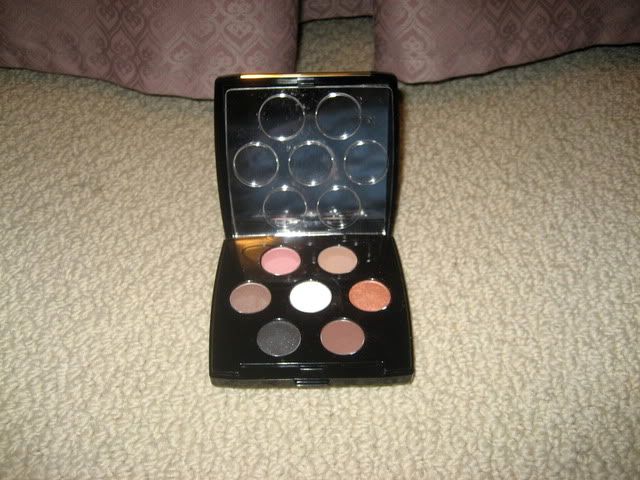 Pigments:
Lise Watier: Folie Blanche, Folie or Blanc, Folie Soleil, Folie Pomme, Folie Aqua, Folie D'eau, Folie de Bronze, Folie D'amour, Metamorfix
Gosh: Steel, Blue Whale, Fox, Butterfly
Modern Basic: Chill, 24K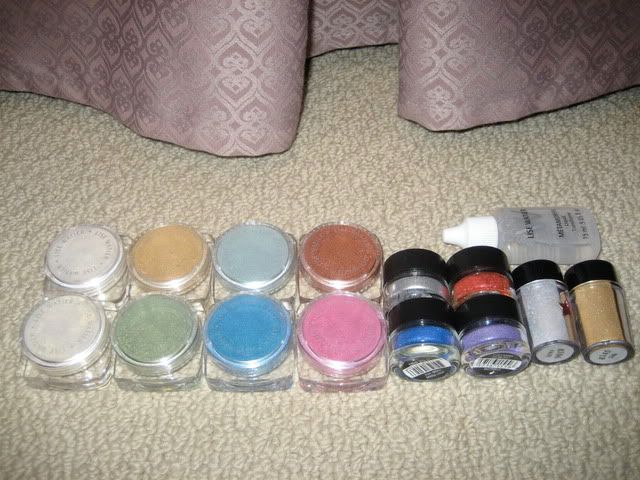 Liners:
Lise Watier: Noir Intense, Blanc, Brun Glitter Pencil, Cognac, Fauve, Gold, Jungle, Purple
Modern Basic: Brown, White, Mocha Move Cream Liner, Black Cake Liner
MUFE Aqua Eyes: 2L, 0L, Aqua Black Cream Eyeshadow
Urban Decay 24/7: Zero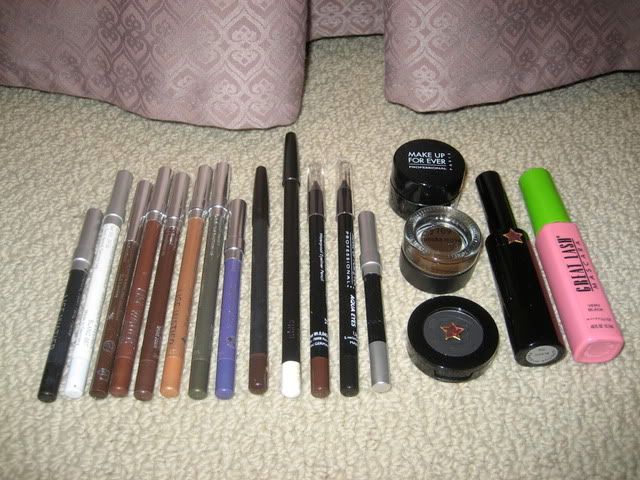 The "Face Bag"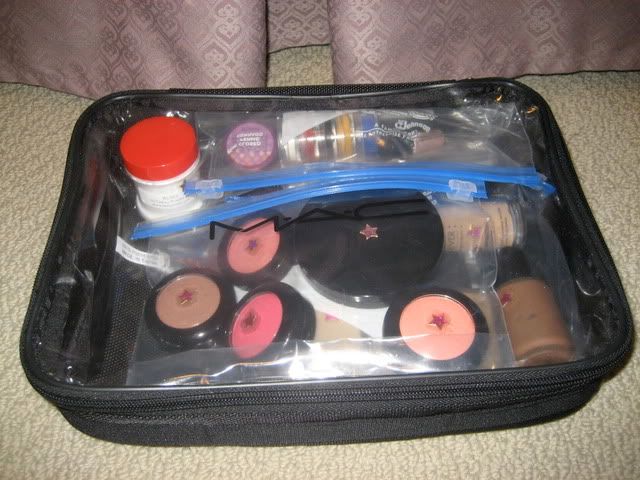 RCMA colourless loose powder, Ben Nye Colour Stack, Modern Basic Foundations, Cinema Secrets Concealer Kit #1, Benefit Eye Bright, Benefit High Beam, Benefit Erase Paste, MUFE HD #118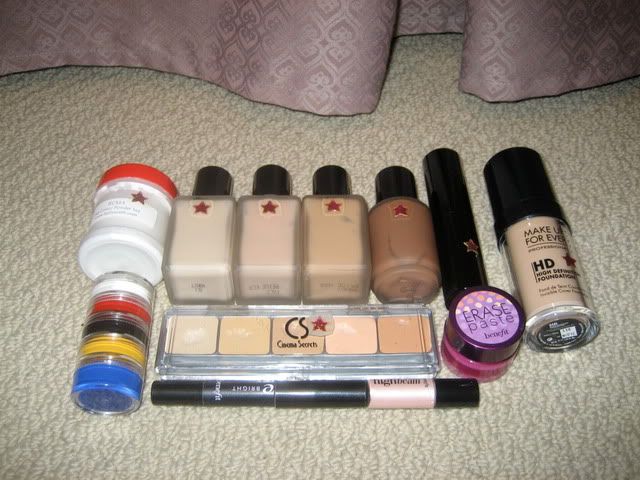 Modern Basic blushes & bronzer.
The "Lip Bag"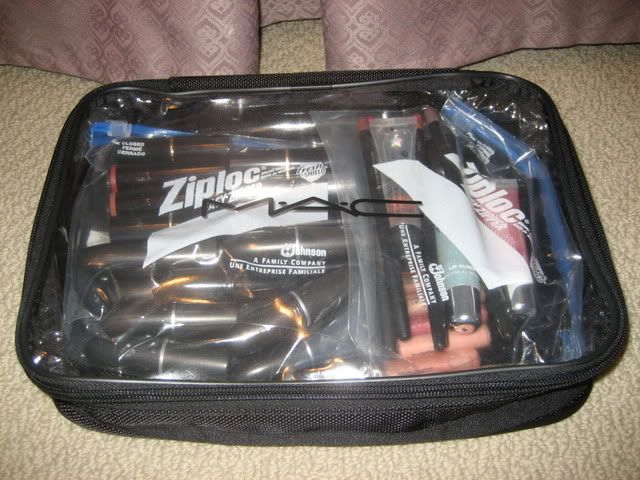 Back Row: MAC - Myth, High Tea, Fresh Brew, Viva Glam V, Curtsy, Angel, Bombshell, Lovelorn, Craving, Plum Dandy, Russian Red, So Scarlet
Front Row: Lancome - Rose Defile, Oh My!, Champagne, Crushed Rose, Sugared Maple, Wicked Brown / Modern Basic - Roseate, Tranquil, Flutter, Spirited, Impression / Lise Watier Sweet Berries / MAC Kirsch Mattene
VS Beauty Rush: Spring Fling, Strawberry Fizz
MAC: Underage, Mouthwatering, Love Nectar, Ola Mango!, Pink Grapefruit, Wonderstruck, Budding, Beaux, Languish, Clear Lipglass, Spice Lipliner, Cherry Lipliner
Modern Basic Lip Paint: Thrill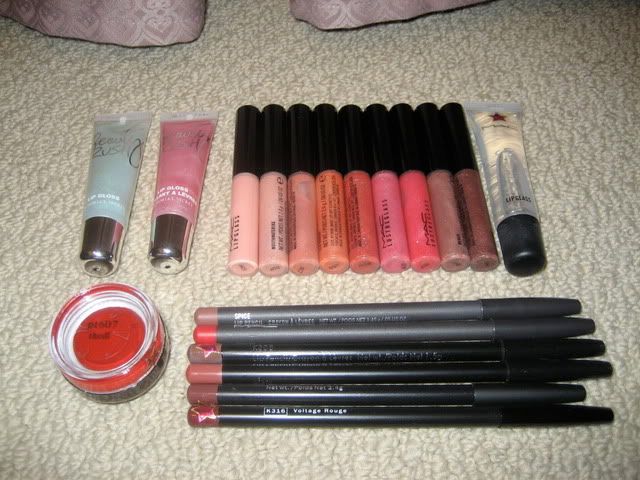 The "Everything Else Bag"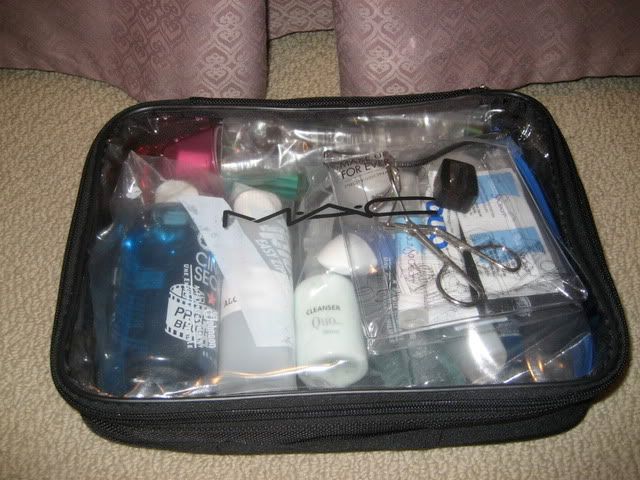 Cinema Secrets Brush Cleaner, 70% Alcohol, Biotherm cleansers, toners, & moisturizers, Lancome Bifacil, MAC Strobe Cream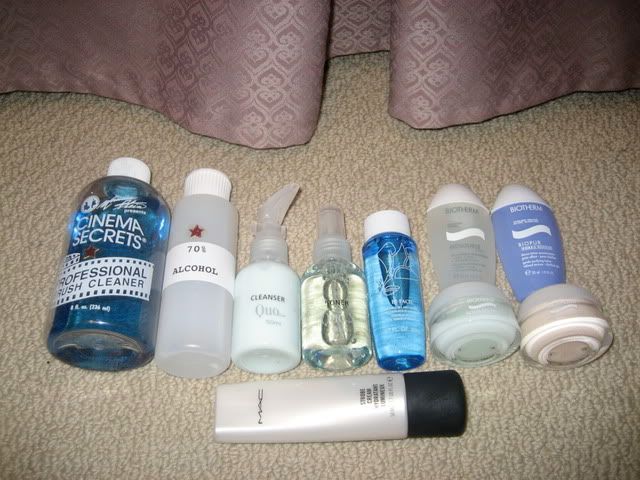 My little MUFE toolbag.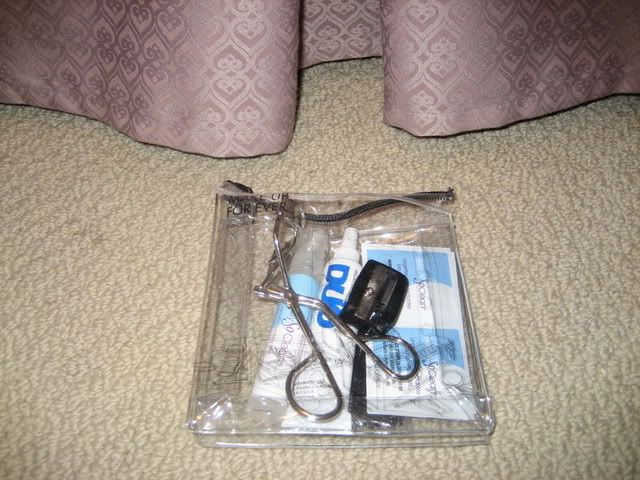 Sequins, Shot Glass & Measuring Cup, Shu Uemera Lash Curler, Sharpener, Mascara Wands, Hand Sanitizer, Lash Glue, Beauty So Clean spray & wipes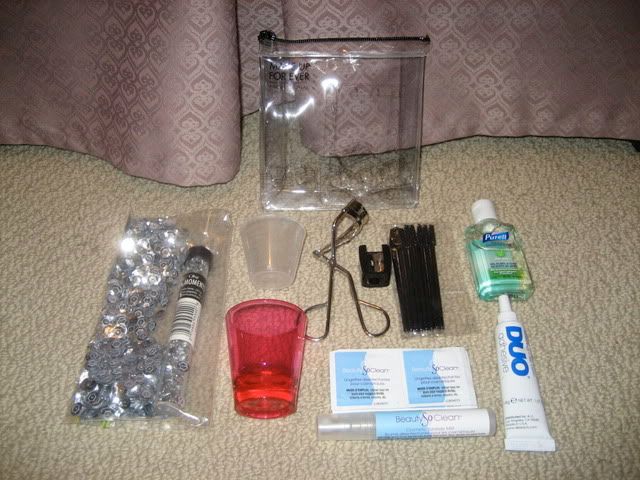 My brush belt! MAC, Modern Basic, Quo, Lise Watier, Smashbox... Tweezerman Scissors & Tweezers, Kryolan Spatula & Palette