So I just celebrated my 29th birthday and I had to go all out. My friend took me to get a new dress, a ring to match and a pimp cup that said "birthday bitch" haha. 4 of us went to Mortons for dinner then off to Altar bar where we got the VIP room and a bunch more friends showed up. I was in the fashion show and I was a little tipsy by that point so I hope I did good. At the end of the night me and a couple friends went to stay at a hotel close by. The GM was able to hook me up with a $180 for $30, he just didn't want me to have to worry about driving. It's a good thing too because I was in no position to even flag down a cab at the end of the night, my friend had to.
Nichole, me and Amber at Mortons. Bernie is never in any of the pictures because he's always holding the camera. haha.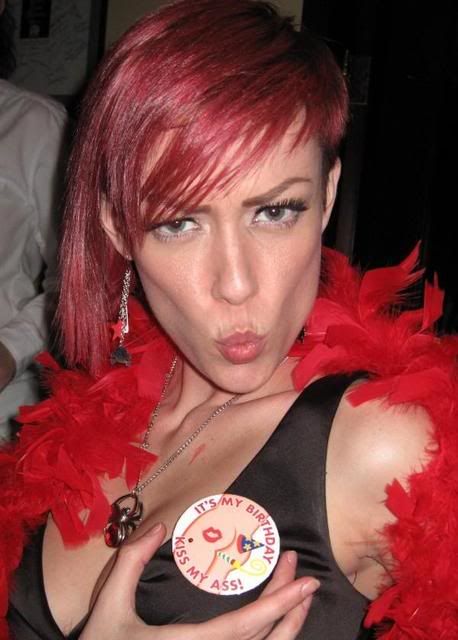 Yeah, you read right.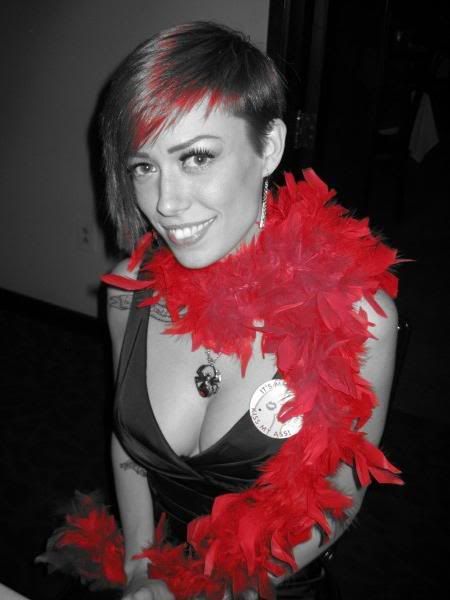 That damn boa dyed my neck red! haha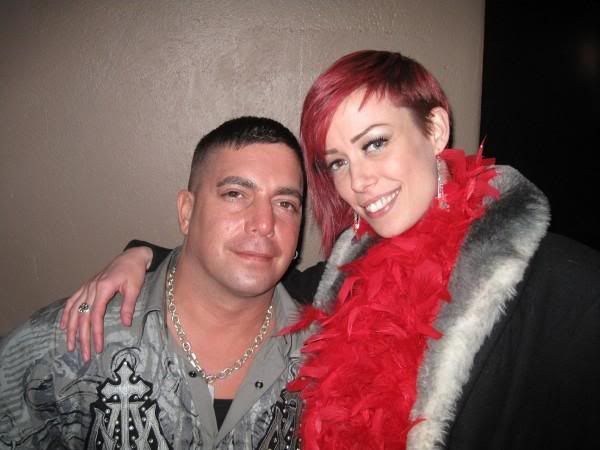 Aaron, the GM at Altar bar. He hooked up my room with an extra bottle of vodka on the house. I didn't actually drink any of it cuz I'm more of a Jack Daniels kinda gal, but it was nice of him.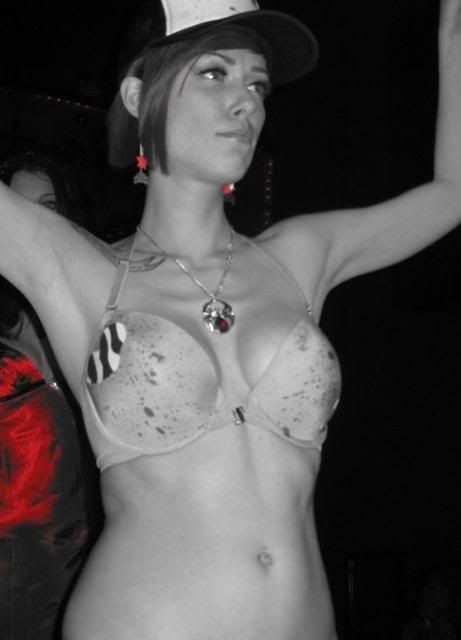 The fashion show. I was supposed to model a black dress, but there was a last minute change and I had to model another designers clothes so I got stuck in this. haha
My boobs look so fake, but I swear they're real! They just look bolted on because my arms are up. haha
Nichole, Inge, me and Amber. I accidentally stole the hat. oops.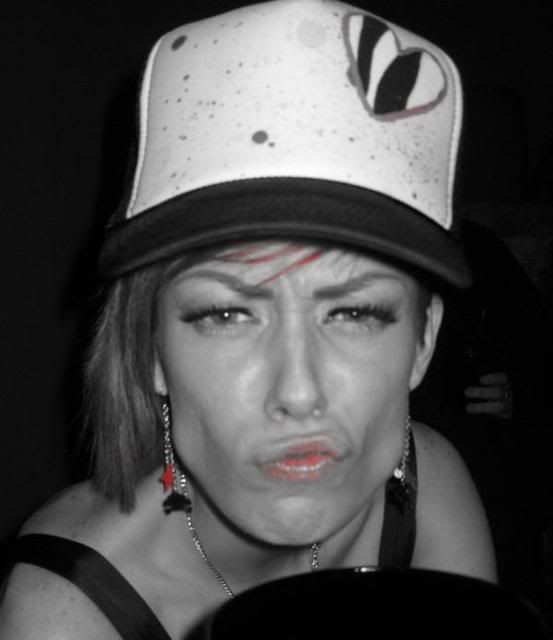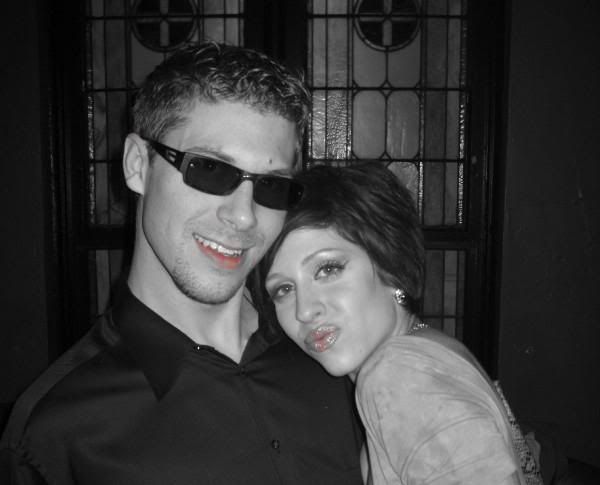 Dennis and Kate
LeeAnn (my roommate) and Dan
After getting to the hotel my ex showed up and we all just hung out for a little while, ate a bunch of food and passed out. The room was huge, it could sleep 6 people and I only had 4 there, but at 4am I got a couple text messages asking me to come over to room 801 and hang out. ( I was in room 803 ) I didn't get the messages until I woke up the next morning and thought maybe one of my friends was messing with me because how would someone in 801 know my cell phone number, right? Well it turns out it was Aaron, the GM for Altar, I guess he stays at the hotel a lot cuz he's also friends with Bryant (GM for Hampton) By the time I found out who it was I was at home so there was no more hanging out for a while, I was beat. So apparently I was a pretty big hit at the bar. haha
The next morning Amber kept saying, "You're not allowed to have another birthday for a couple years now." It doesn't look like my life is slowing down anytime soon.