I'm an organisation freak when it comes to my traincase, and I just couldn't stand having different random lipstick tubes which package doesn't match in shape or colour (insane, I know... but what can you do) I also work as a makeup artist, so I'm always in need of new ideas to reduce space.
And today I had an epiphany... WATERCOLOUR PALETTES!
The best thing is, I have a bunch of different brand eyeshadows that will fit in this too!!

So I'm going to be getting more of these palettes tomorrow.
You could also use them for pigment pressing!!
In this tutorial we will learn how to make a LIP PALETTE.
INGREDIENTS:
Watercolours palette
Random lipsticks
Pointy knife
Old spoon
Piece of cloth to protect the table
Candle
Matches/lighter
Kitchen paper
A little stick we can use to mix
Alcohol (not pictured)
Mixing goods: vaseline, glitter, pigments...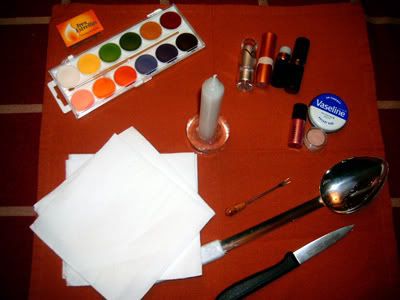 STEP 1.
Get the pointy knife and pull out all the colours in your watercolour palette. With some luck they will come out without breaking and you can give them to your younger siblings!

STEP 2.
When all the watercolour pans are out, clean your palette with alcohol and some kitchen paper.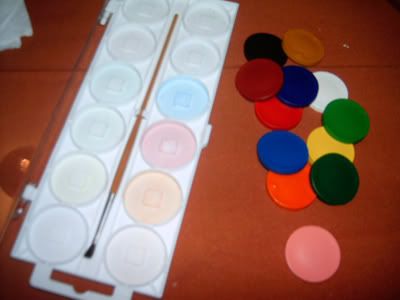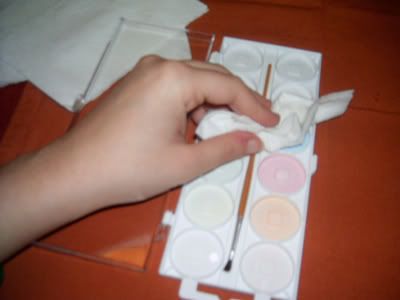 STEP 3.
Now this is where the fun begins. Light the candle, get your old spoon and scoop out the lipstick with the pointy knife. This lipstick goes on a bit dry so I added a bit of vaseline for a more moisturizing finish.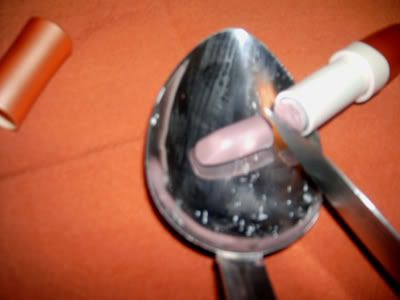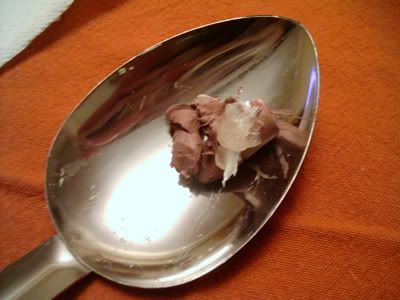 STEP 4.
Place the spoon over the candle, mix together with your mixing stick and watch those lipsticks melt!!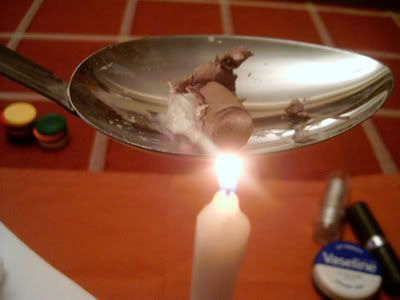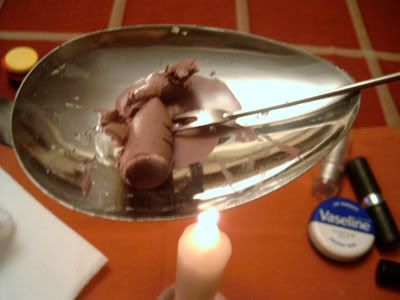 STEP 5.
When it's liquid, pour into one of the slots in your palette. Mission acomplished!!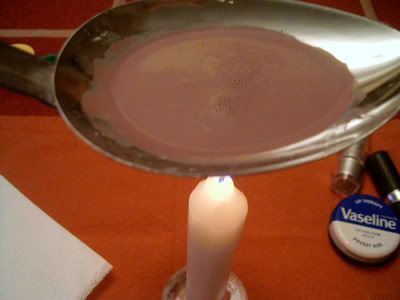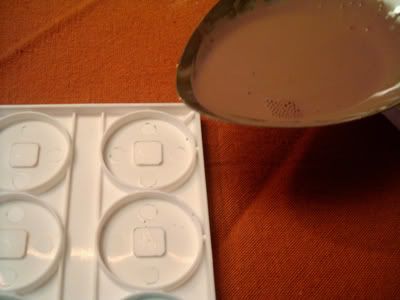 STEP 6.
Clean the spoon with some kitchen paper and repeat. Keep filling the slots until they're all full! Allow them to cool down and... YOU'RE DONE!!!!!!!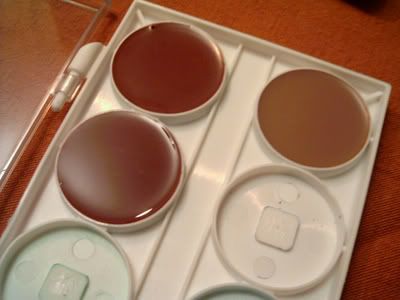 FINAL RESULT