Hi again girls! I've missed you all so much. I ran out of foundation, my lighted makeup mirror broke, and I've been working a ton. But I finally got an FOTD done today! I was going for a simple but sultry dramatic look. I used my new bottle of Covergirl Trublend in classic ivory and Maybelline sweetheart rose blush on my face; Covergirl patina and shimmering onyx eyeshadows, Too Faced Lavagloss super black eyeliner, L'Oreal Telescopic mascara and Milani glitter glamour day and night glitter liner on my eyes; Covergirl soft brown brow liner on my brows; and an unknown green-cased red lipstick on my lips.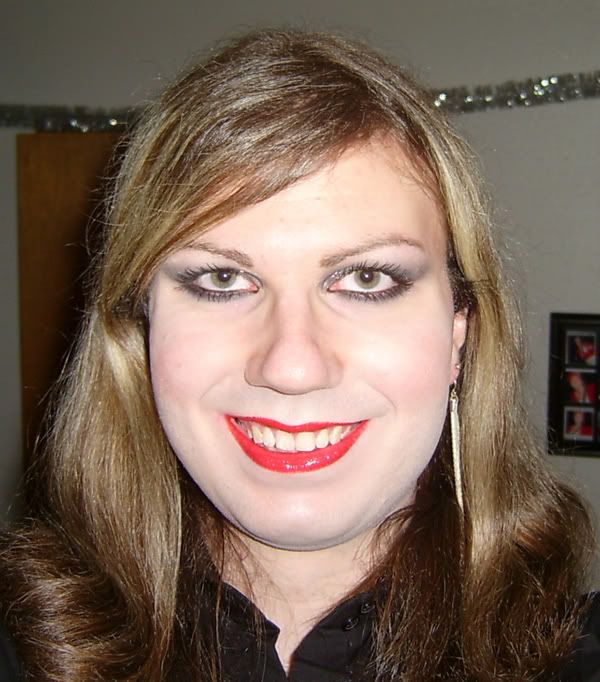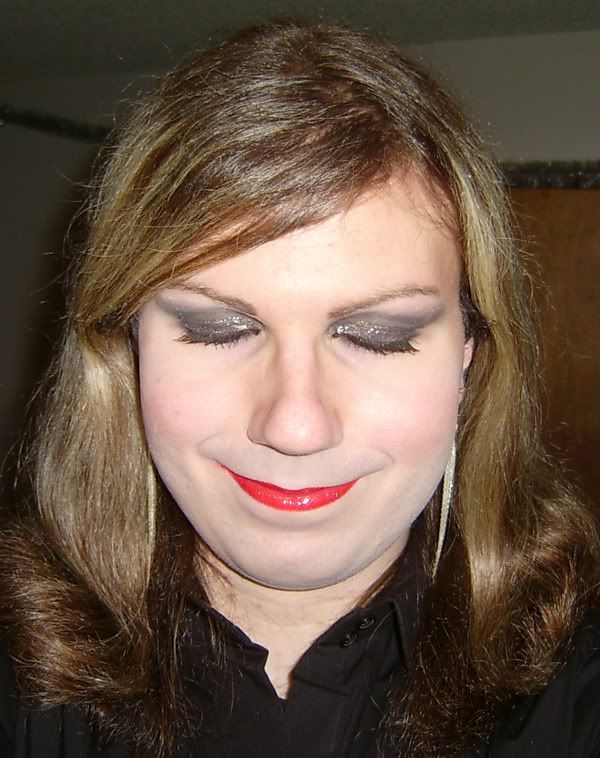 I wanted to get a good pic of a work outfit too, with some of the new pants and tops I got from Victoria's Secret. But the
sexy French cuff shirt
didn't show up so well in black (I also got pink and blue). You can't see my body's outline or my boobs.

Loving my 5 inch maryjanes, of course!