I wanted to use Honey Lust and Greensmoke together, after one of the readers on my blog recommended the combo!

So, I did that today-and wow, I'm so pleased I did. My favourite look so far I think!
I thought it looked very 'fairy-tale like', and very woodland like...

Hope you like it!
C/C welcome, as always. Thank you for looking xx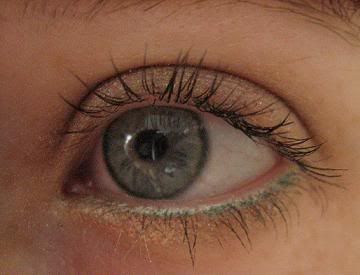 Used:
Eyes:
Greensmoke on lid
Honey Lust in crease (blended in to meet Greensmoke)
GOSH eyeliner in Cool Mint on top of lower lash line
Rimmel Creme shadow in Hoston on bottom of lower lash line
Chanel Extracîls mascara on top and lower lashes

Lips:
MAC Lipglass in Pink Lemonade
Cheeks:
BeneFit Georgia
Bobbi Brown Shimmer Brick in Apricot