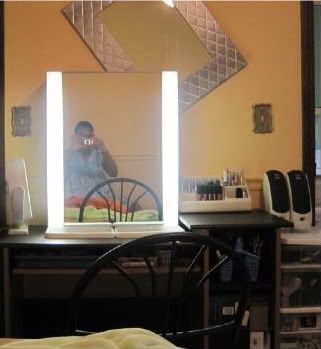 Ladies,
you've seen my full collection of make up, hair and body products laid out on my floor. You've even seen how I've organized it in the past... but a new day as come! New storage that actually gives me a surface to lay out my products while I use them.
For more detailed information and pictures about storage go to my blog
Imperfect Perfection: Vain People need a Vanity!!!
and for a video tour of my vanity and the transformed bathroom see how I hold all my products in my bathroom
Youtube:
YouTube - my new vanity!