Manis part 2. This is Colors by Llarowe Meet Me Over the Rainbow Bridge with Polished for Days Echo on the accents. The PfD was much prettier than my pictures show, lots of flakies and a pink shimmer. Not sure why the pictures make it look so bland.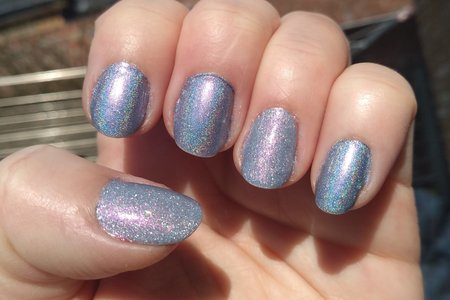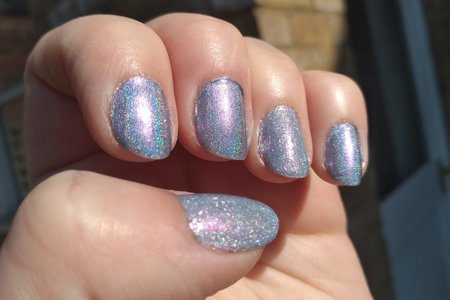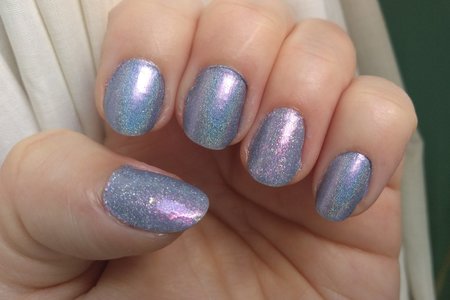 Next is Enchanted Polish Congratulations (2013 untried) topped with Indigo Bananas Accretion Disk (holo) on the accents.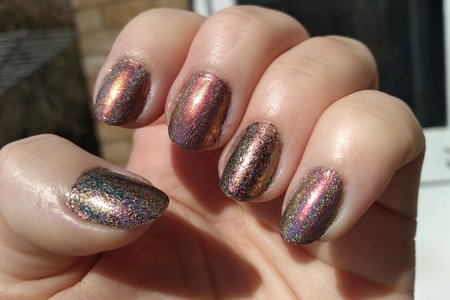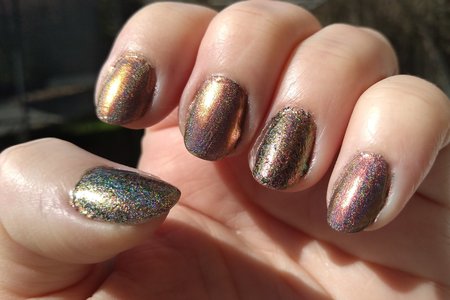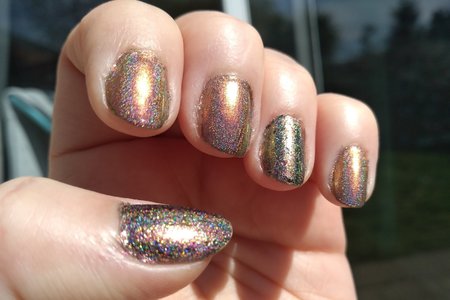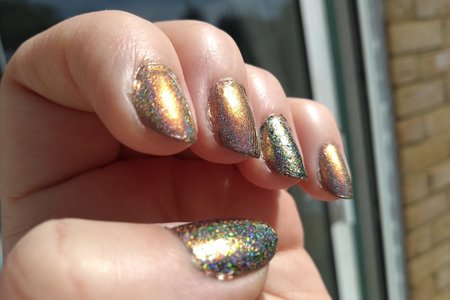 Finally, my current mani, Glam Polish I'm Through With Love with Color Club Gift of Sparkle (2013 untried) on the accents.