Managed to crop a few mani pictures, first is Girly Bits Personal Hotspot with Glam Polish A Rose by Any Other Name on the accents. The GB was quite gritty, probably could've done with another coat of topcoat, but it also started chipping off really quickly. Nice colour though and I also really liked the Glam.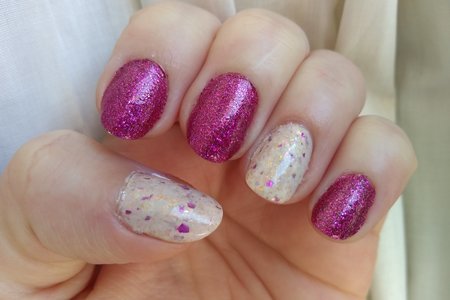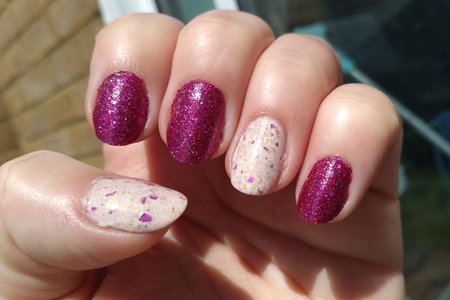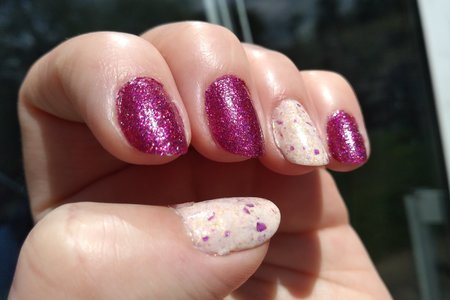 Next is Femme Fatale Frosted topped with Polished for Days Underwater Light on the accents. The FF was so glowy, loved it, and the shift was so pretty in both polishes.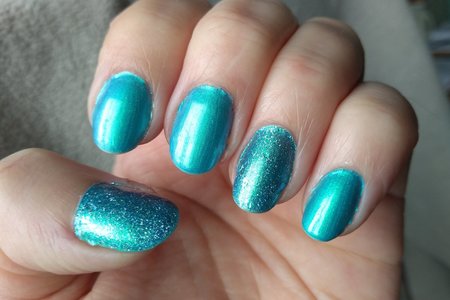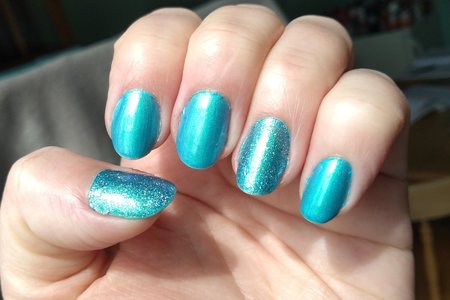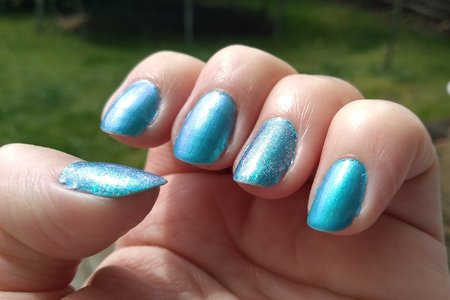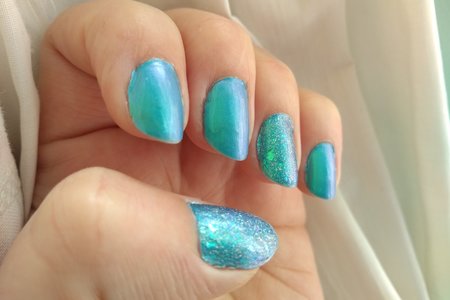 This is Colors by Llarowe My Broken Down Crop Duster with Painted Polish By Grabthar's Hammer. It was okay, but the CbL looked a bit weird applied, reminded me of those old China Glaze holos. I don't how to explain it. Nice colours though and worked well together.