Next mani is Illyrian Polish Finder topped with Claire's Holo Glit Silver on the accents. The Illyrian was really pretty, and I'd been wanting to try out the Claire's as it looks quite cool in the bottle, but it wasn't as nice on the nails.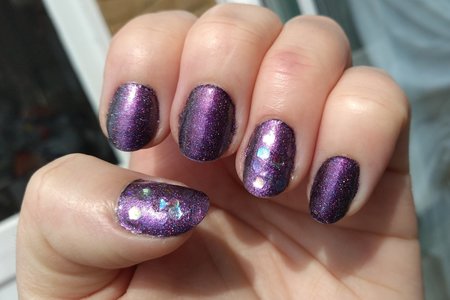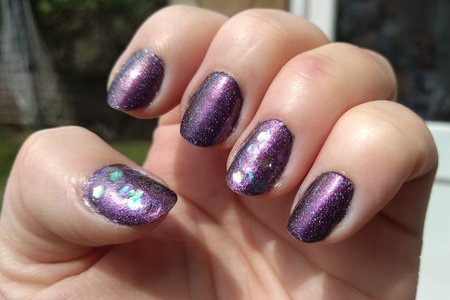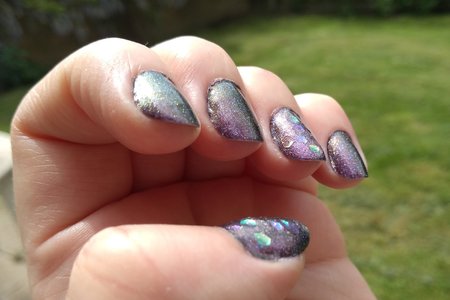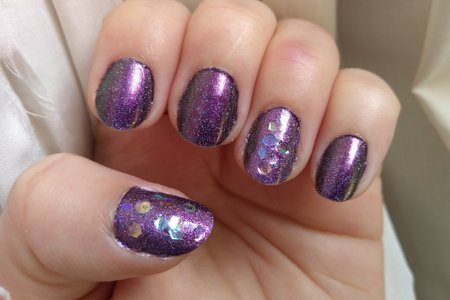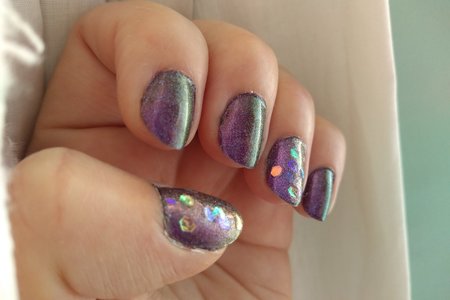 This is Color Club Chelsea Girl topped with Nails Inc Graffiti Camden Lock on the accents, both 2013 untrieds. The CC was quite jelly like, but pretty opaque and I really liked the Nails Inc.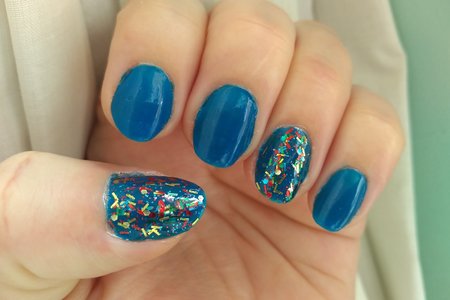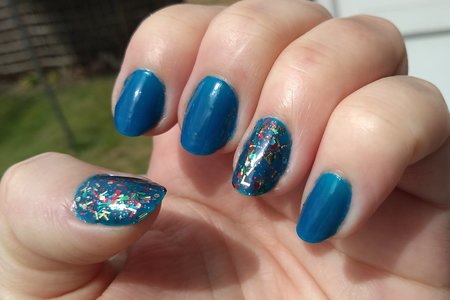 I also did my toenails as it suddenly got very warm here. This is Tonic Polish Oops no. 7 (Mulled X).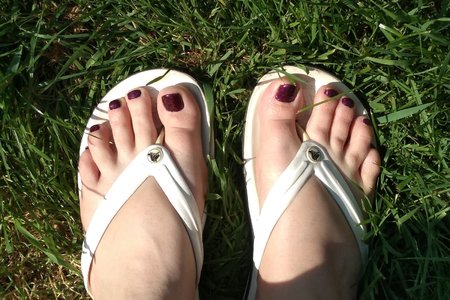 I ordered the FTLOP box and Love Wins, the rainbow topper. I'm sure i have a couple of similar toppers already, but it's so pretty.
Last edited: