Soooo......
Someone posted a huge haul of Glam mystery polishes on the FB group and I fell in love with a couple of them. Sadly the UK site has taken them all down, but I ended up ordering internationally to go to Stackry. Shipping was actually cheaper than the UK site, even with consolidation fees. Hope they get there on time for shipping! I got three in the end - Manic Panic, Decadence and Children of the Night.
I saw that, but I've bought enough polishes already. Speaking of Glams though, I received my orders last week. I thought I bought more, but apparently not.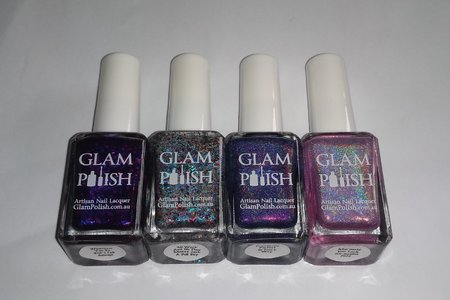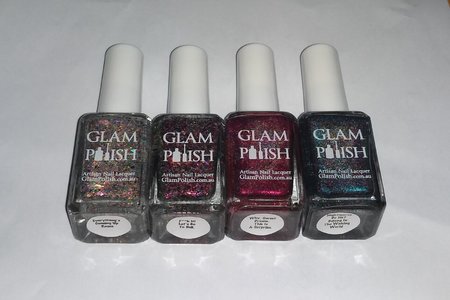 My BF orders have all arrived at Stackry, plus my November PPU. Still waiting for HHC (and December PPU). I won't be sending the next HHC order there, they're very slow to dispatch them. I might order through the UK group buy instead if I like any of the polishes. I vaguely recall liking the Nailed It.
On another note, I've passed my probation period. Yay! We had our Finance department Christmas lunch on Friday which was a nice way to celebrate. I've got 3 more days in the office this year, then I'm working from home until the 23rd and then on holiday until the new year. Really need it too, I've had a cold and cough for a week now and been very tired. Bleugh.