Yesterday, my boyfriend and I adopted two beautiful kitties. The oldest at 8 months is an orange tabby named Stoney. The youngest at 4 months is a long-haired, gray, diluted calico named Stormy.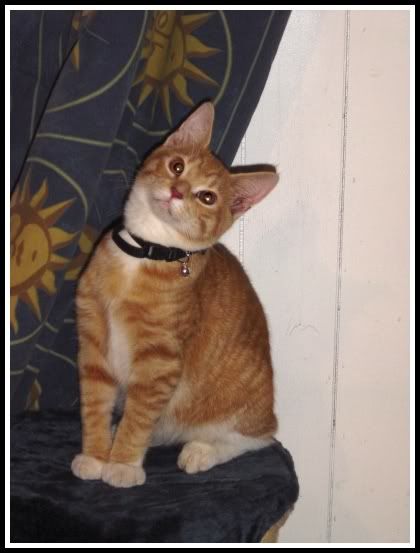 The shelter named him that. Stoney. Joey liked it. And this little man was selling it at the shelter. Being way way way to cute for words.
My beautiful Stormy. She's a bit picky and has a little cold, but she'll be fine.
Stoney is just as vain as I am.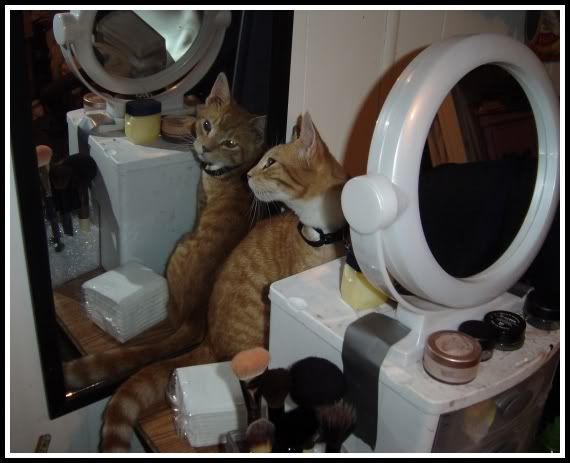 Orange is beautiful. (I'm trying to discourage him from jumping on my make-up, but I couldn't resist these pictures.)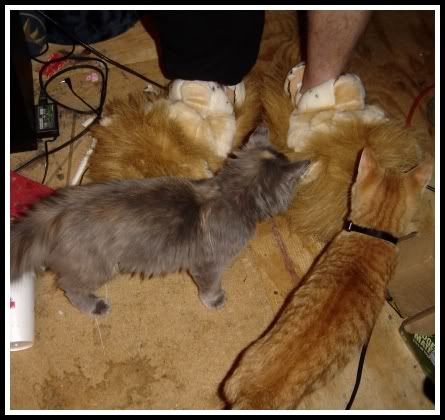 Investigating another, less life like feline foot companion.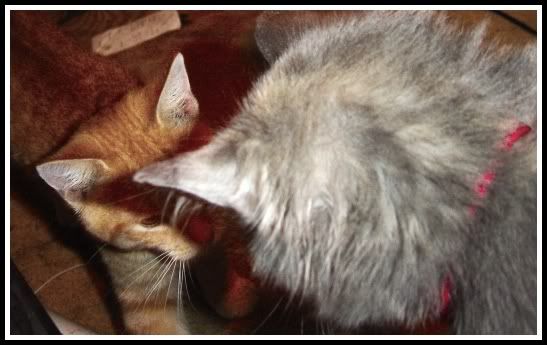 stare down.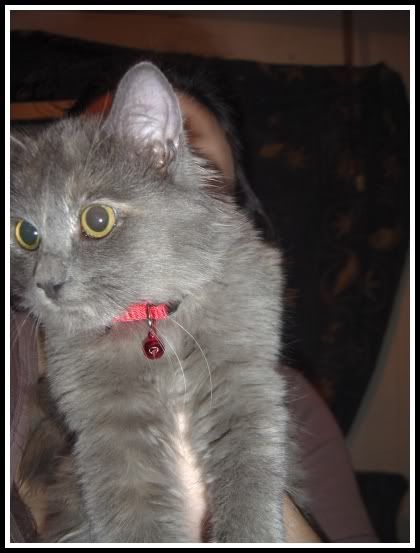 she's not too keen on face pictures. I had to suggest this to her.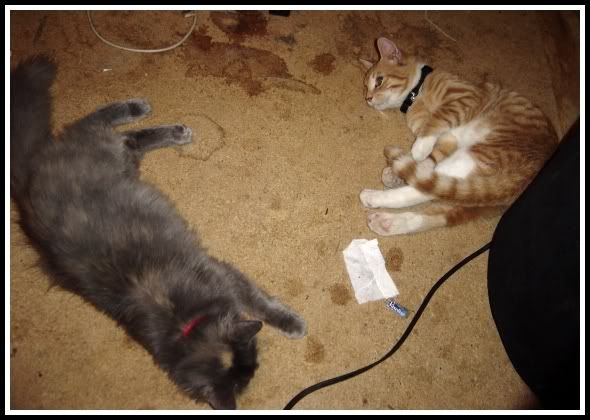 Some very tired kitties.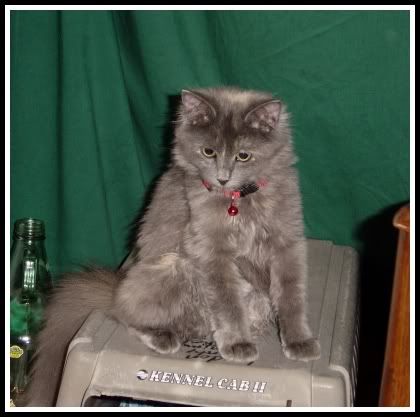 My new plush toy. Heh.
*edit* I made a few typos. We both adopted them together. And the gray one is named stormy. The orange is Stoney.