So I recently purchased the Samsung TL225 and I was so excited to take pictures because it has a dual screen (one in front and back, now i can SEE myself lol)
The look i did was pretty simple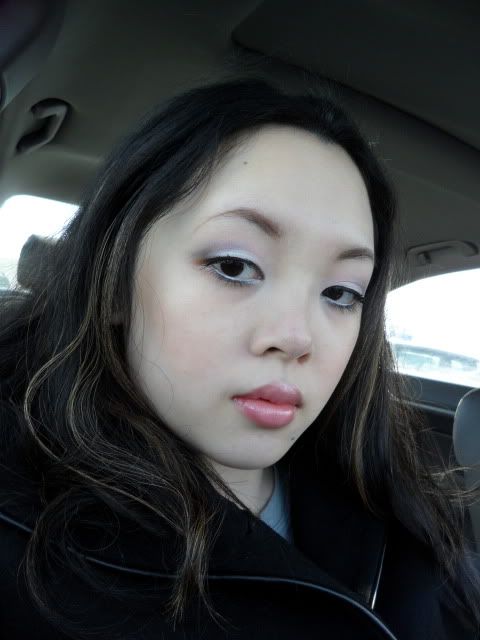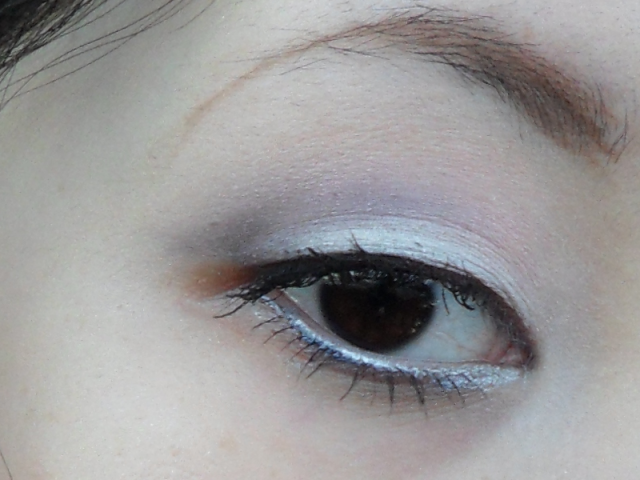 Eyes:
Brows: Ben Nye - Dark Brown
Base: Mac -Painterly Paintpot
Lid: Ben Nye - White
Crease: Da Bling (Inner-third), Smudged Violet (Middle & Outer-third)
Outer Corner: Shadowy Lady
Highlight: Mac - Lightfall + Ben Nye - Vanilla
Liner: Ulta Automatic Black Eyeliner (Upper), Urban Decay - Electric + Mac - Deep Truth (lower), Urban Decay - Yeyo (waterline)
Lashes: Mac- Prep + Prime, Lancome Oscillation (best mascara EVER!)
Face:
Temptu - Porcelain Foundation (VERY sheer coverage), Pale Pink Blush, Champagne Highlighter, Translucent Powder
Lips:
Viva Glam VI SE Lipstick & Lipgloss (LOVES IT! but every time i wear lipgloss my lips look too full, GGRRRR...)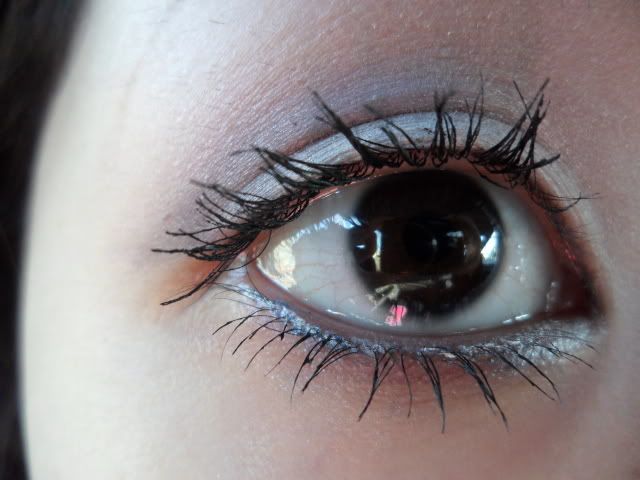 i swear my lashes are MUCH fuller in real life (btw i can see stray eyebrow hairs... damn HD lol) It's supposed to look more purple in here but the sun was too bright today
Sorry for rambling too much, lol. Hope you enjoy this look!