hi im new! yay ok so instead of doing chem2 lab reports im posting m/u pics.. loves it..
and just in case u wanted to see up my nose...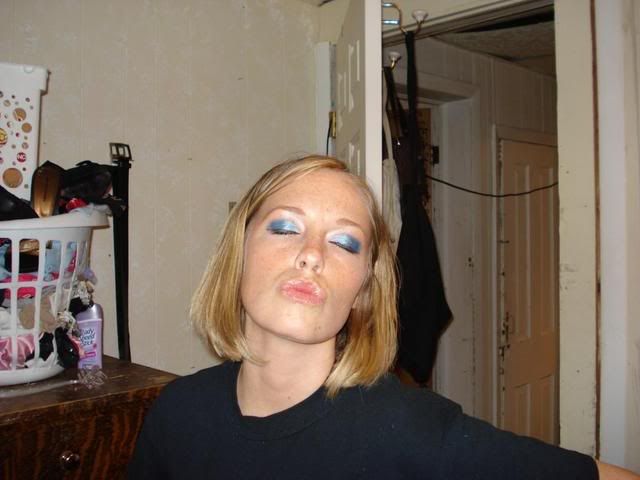 (sorry that the images are all diff sizes... seriously i resized them all like 6 times and this is how it came out?!!)
ok so i decided to try blues bc i always think they aren't wearable and i wanted to just try i guess/avoid my chem hw
face:
face make up is left over from the day and considering its after 1am... its been on a freaking whileeeee
some kind of cheap cover girl concealer and milani bronzer... dont even know
lips: love nectar MAC
eyes:
shroom MAC
nyx nude pearl pigment
nyx bably blue pearl pigment
nyx turquoise pearl pigment
nyx ocean blue pearl pigment
nyx space pearl pigment
ok so yeah im new.. i know, i suck... cc's please??