So, as opposed to popular belief, I bought a yellow dress yesterday (and I'm Blonde.) SOOO many people think blondes should NEVER wear yellow (like it's in the Blonde Handbook of Life or something!) And being the person I am, I went out and bought one!

And wore my makeup accordingly, obvi....

So, while I SHOULD be studying for finals on my day off from work, I decide to make myself up and post an FOTD instead

dedication, huh?

This is what I used:
Face:
Studio Fix Fluid Foundation NC37
Studio Fix Powder Foundation NC40
Cover-up NC30
Cheeks:
NYC Bronze2Bronze
Mocha Blush
Eyes:
Stilife Paint
Nylon Eye Shadow
Chrome Yellow Eye Shadow
Carbon Eye Shadow
Blacktrack Fluidline
Black Plushlash
Lips:
Spice Liner
Buoy-o-Buoy Lipstick
Ensign Lustreglass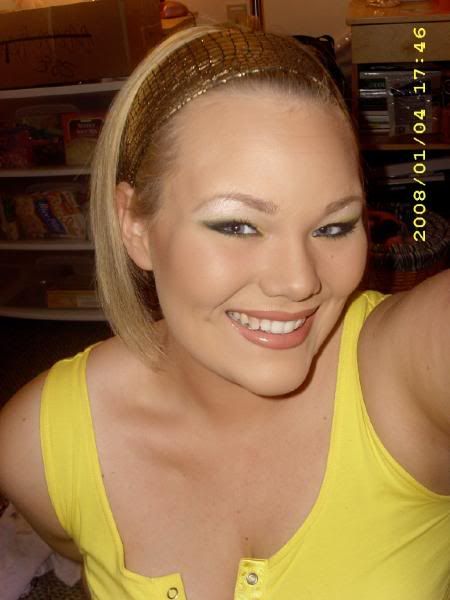 MY SEXY YELLOW DRESS!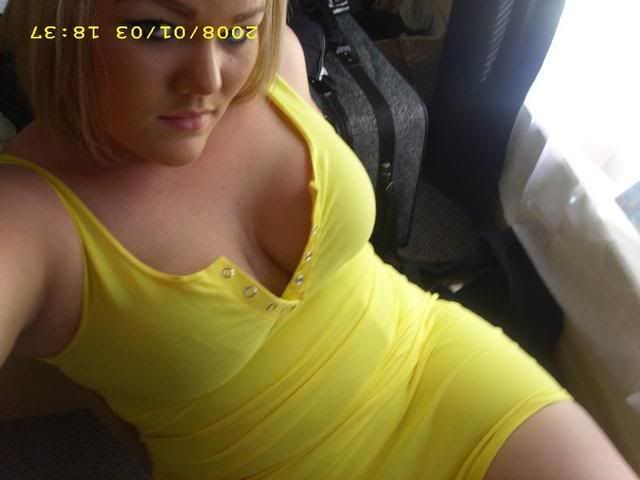 Hope everyone is having a good week, and is looking forward to this weekend!