It was one of my best friend's birthdays yesterday, and she had a huge party. Sooooo...I tried to glam it up a bit. In person this was SOOOO sparkly! I wish it looked that way on camera.

But seriously...imagine it looking like it does in the pictures, but SPARKLY.
I should have taken some closed eye/looking down full face shots, but it's ok. I forgot.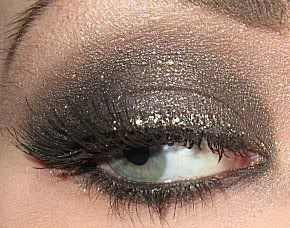 I fixed the lashes, I promise.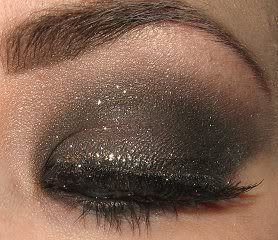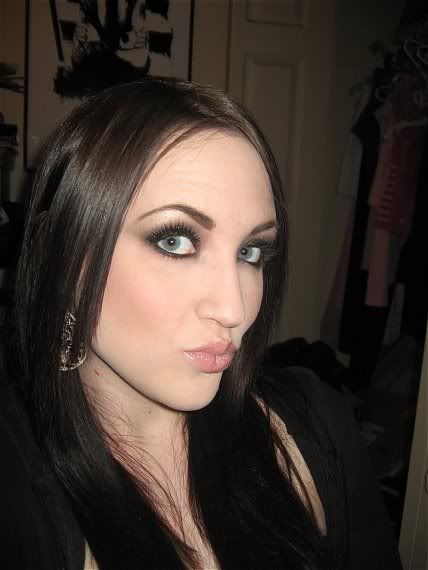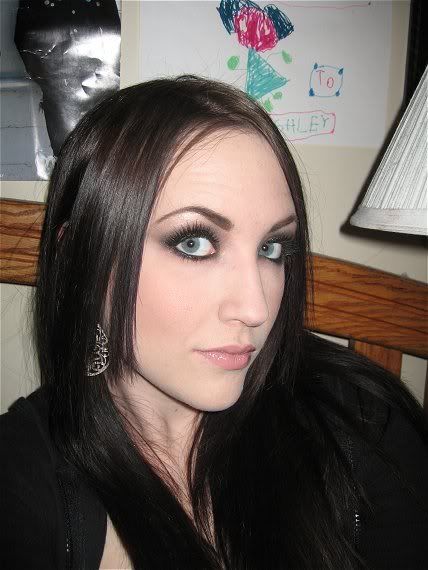 Those pictures kinda look alike, but whatever.
Eyes
UDPP
Blackground paint pot
Reflects Antique Gold glitter
Smut e/s
Carbon e/s
Goldbit e/s
Brun e/s on brows
Rimmel black eyeliner
Urban Decay glitterliner in Midnight Cowboy
Diorshow mascara
MAC #3 lashes
Face
Prep+Prime
Studio Fix Fluid in NC15
Studio Fix in N3
Studio Finish concealer in NC20 and NW20
Bone Beige/Emphasize sclupt and shape
Blushbaby blush
Light Flush MSF
Lips
Jordana l/l in Rock 'n Rose
Masque l/s
Baby Sparks Dazzleglass