If you're rushing for time or dont have too many different colours, but still wanna look good, then this tutorial just might be for you

My idea of dark/smokey eye. Its totally simple. but a tonne of pics cuz of course...im a camwh0re! =x
As usual, prep ur face, base.concealer.primer.foundation ..whatever u normally use
Then my FAV product! Sephora fixing base
prep entrie eye
and the brushes u need..
One clean flatg one for ur highlight,angled brush for crease, flat brush to apply colour to lid and fluffy brush for blending
Next, i use this Black frm my ulta palette i got few mths back. Its a nice soft shimmery black! =] and this is the ONLY colour we use (apart frm ur highlight) for this look!

just apply the black over ur lid (always let it be messy cuz u can neaten em later)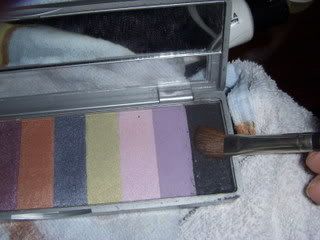 next i take the crease brush n go for more black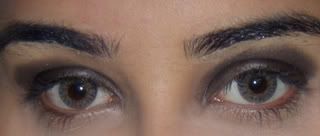 apply it into the crease like so
highlight. i use these 2 colours. one whitish , and one a lil darker to tone down the colour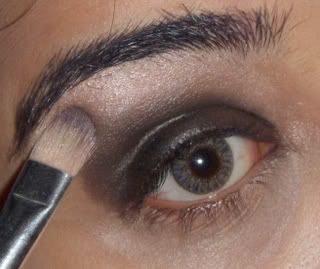 apply ur highlight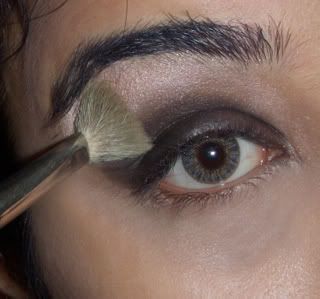 then blendddddddd!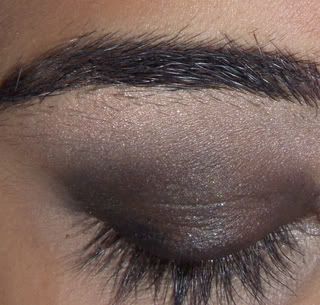 yay!
(Credit to Christine aka temptalia cuz i learnt this frm her tutuorials)
Dip your black eye pencil into fluidline for a much more lasting and intense black.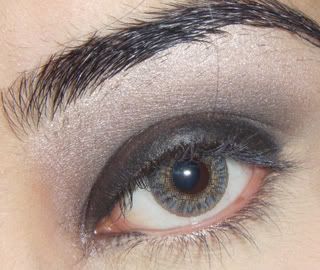 and just line the top lashline,. thick or thin, up to you

curl those lashes!
this is one mascara EVERY girl should own!!
i use the white side (only!)
then apply on your own mascara, im using CG!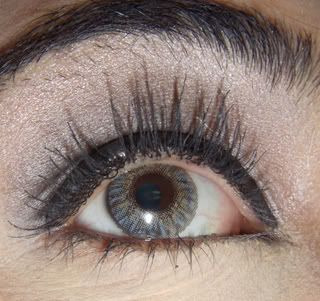 dont u loveeeeeeeee mascara!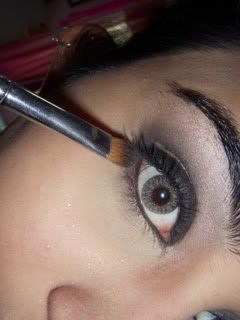 with the same brush u used, lightly dab some black onto ur lower lashline. i always just do a lil at the outer corner cuz i find my lower lash always obstructing where i wana place the eyeshadow
Apply blusher. im using Mac Fab blush and another frm Cargo which i adore!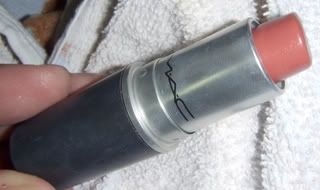 a light matte coloured lipstick. im using Mac moccha
top it off with some gloss (Dior Ultra gloss #313)
AND YOU'RE DONE!!!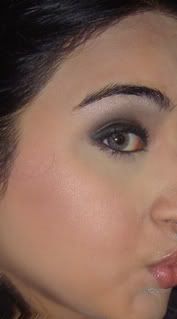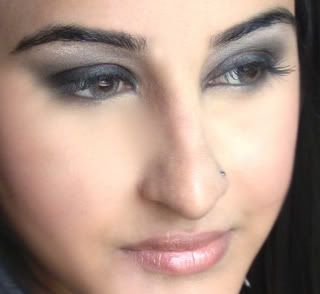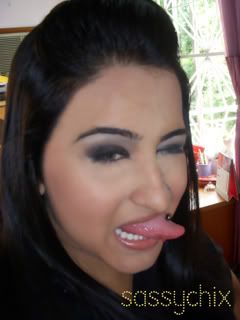 Thanks for lookin! =]