since so many people message me about how i get my smokey eyes so dark i'm posting this tutorial!
foundation/blush/contour and highlight/set with powder (its important with this look to have foundation on the face becasue its so much eyemakeup and with a bear face it wouldn't look so great) also make sure to foundation and set with powder your eyelids also, it helps with the blending and makes the eye makeup last longer.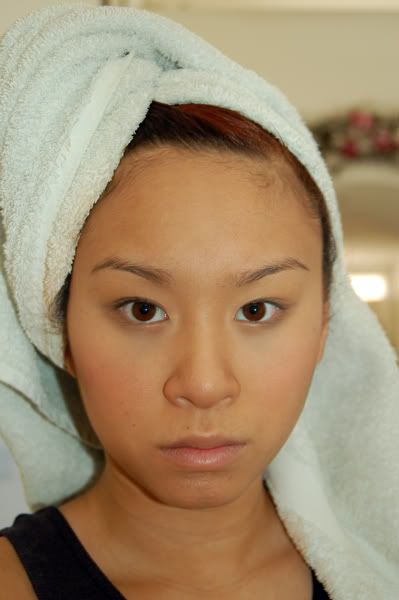 use the gold as a base on the lid. with the stiffer brush, which is my contour brush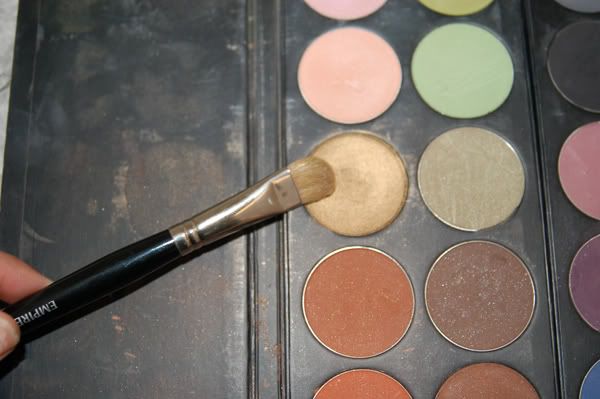 place the gold on your lid to the shap that you want (since im asian and i have such a small lid space, i continue it farther up so it seems like my eyes are bigger and i have more lid space that what i really have)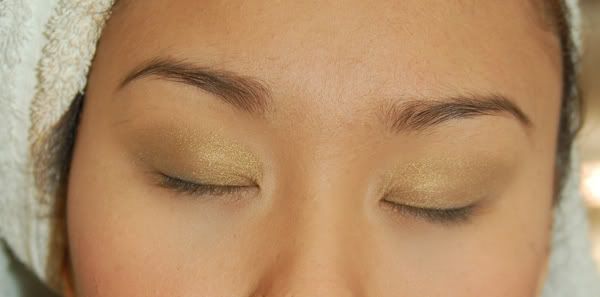 use the blending brush (i fluffier brush) and blend the shadow to where there isnt any. Blend in a upward movement)
how it looks when done blending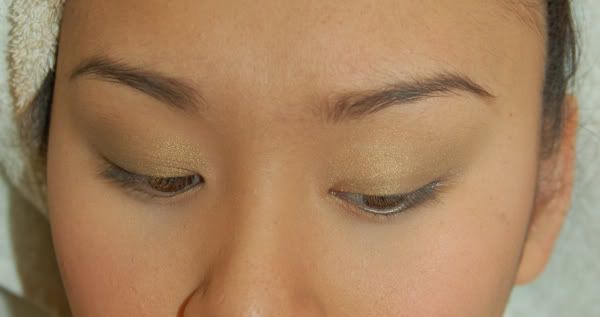 then use the dark brown with the same contour brush and place the dark brown on the outter corners and blend inward
how it looks blended
then take the black shadow with the same contour brush place it onto the lid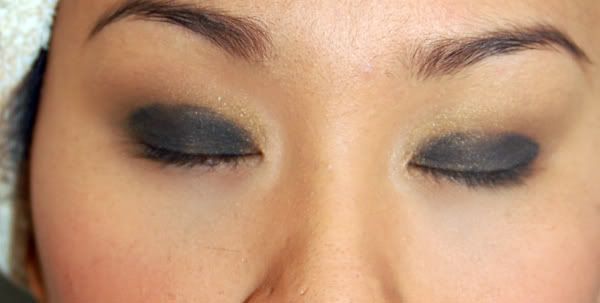 then blend the black upward so it blends into the gold
(i showed you how it looks blened on the left eye)
then take your pencil liner and make a thick thick line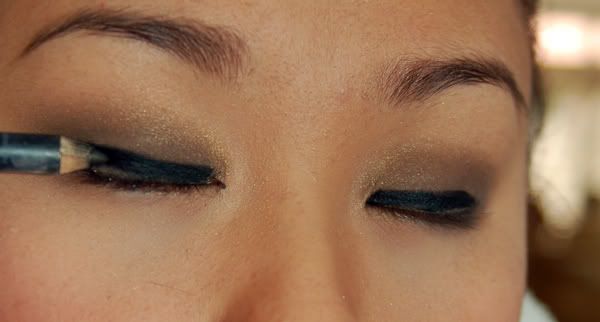 then take your smudger brush and then smudge the liner so it blends into the black shadow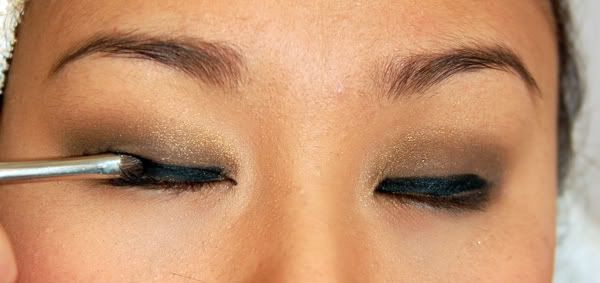 how it looks blended
then take your black shadow and place it over where you put the black liner to set the pencil
then blend the shadow so theres no harsh line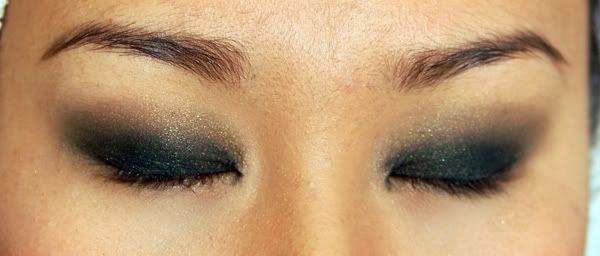 now for the bottom...
you take the gold and place a thick line under the eye.
how it looks with the gold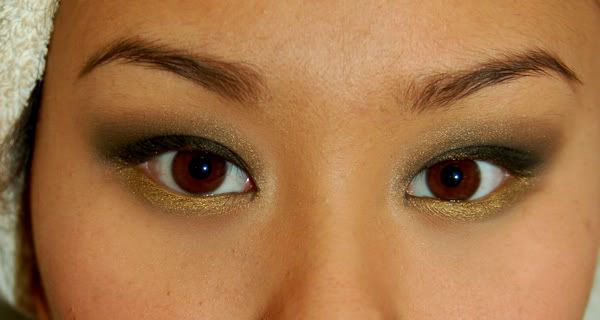 then take the black liner and line the undereye.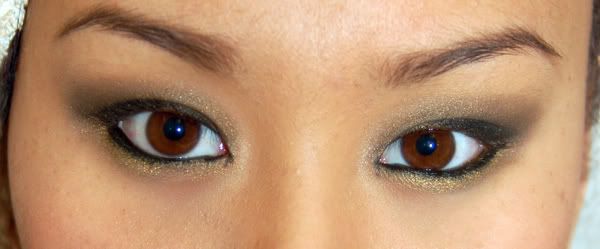 take the smudger brush then smudge the liner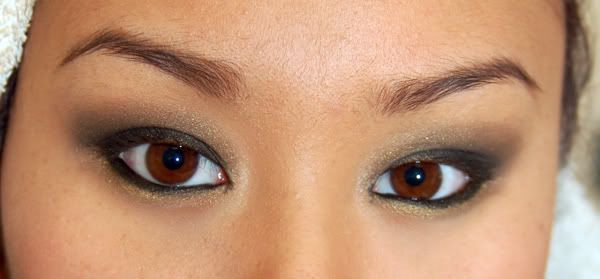 then set that with black shadow powder
curl your lashes
mascara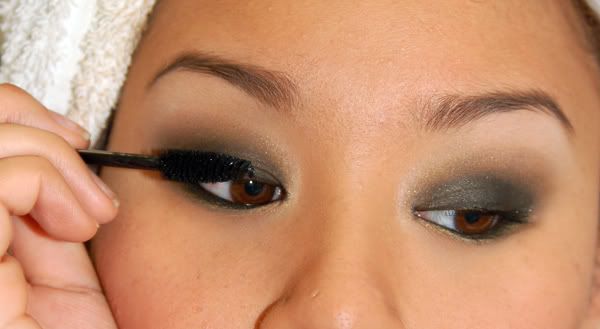 then lipstick and gloss, and your done!!