Hey guys, here's a tutorial for a smokey-silver look. hope you'll like it!
i didn't picture the items i've used except for the e/s, i hope you're fine with that..

What i've used:
Face:
Photofinish Smashbox Primer
Studio Fix Fluid NC25
Select Cover-up NW25
Mocha Blush
Strada Blush
Eyebrows shadow (don't remember the color)
#182 Brush
#168 brush
#129 brush
#266 brush
Eyes:
Carbon e/s
a white e/s from the 4 e/s of smoke signals, not sure what color it is.
Platinum pigment
DiorShow Mascara
Lash Prep&prime
graphblack technokol eye pencil
#213 brush
#219 brush
#224 brush
Lips:
one of the barbie collection glosses. don't remember which. if you want i can look it up for you.
shall we start then??

no makeup: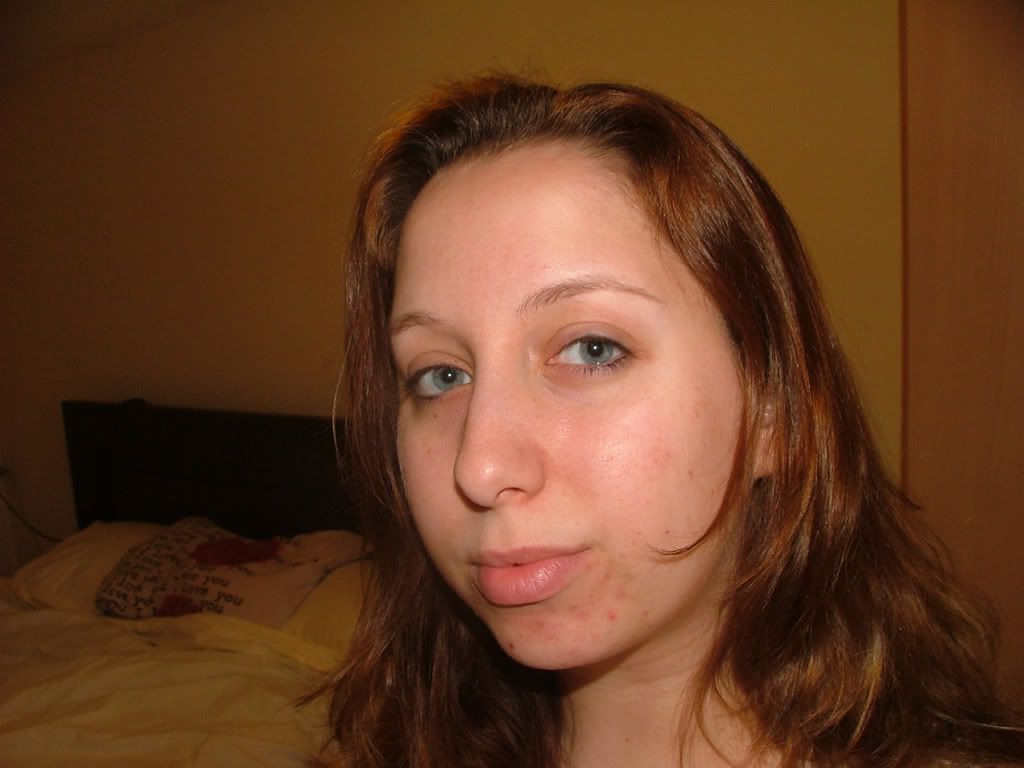 primer + studio fix fluid (put it with 182 brush)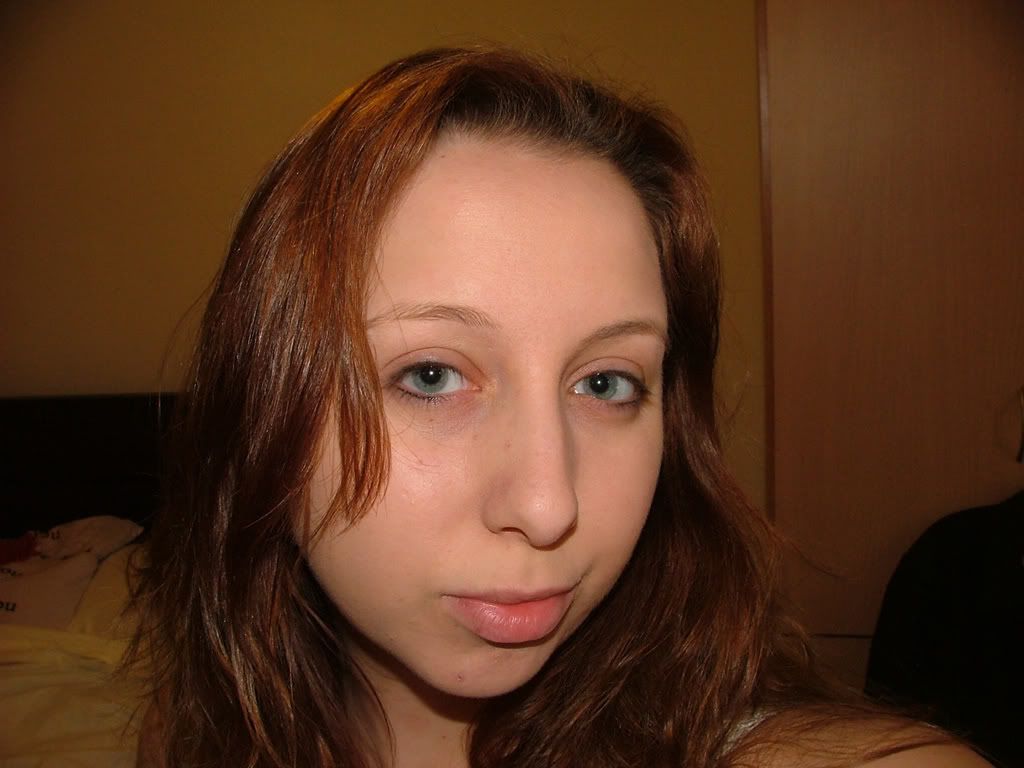 added concealer + filled the eyebrows with 266 brush

here are the e/s we'll be using:
on the right, opened, the pigment "platinum". on the left on the four e/s - the black which is carbon, and the white.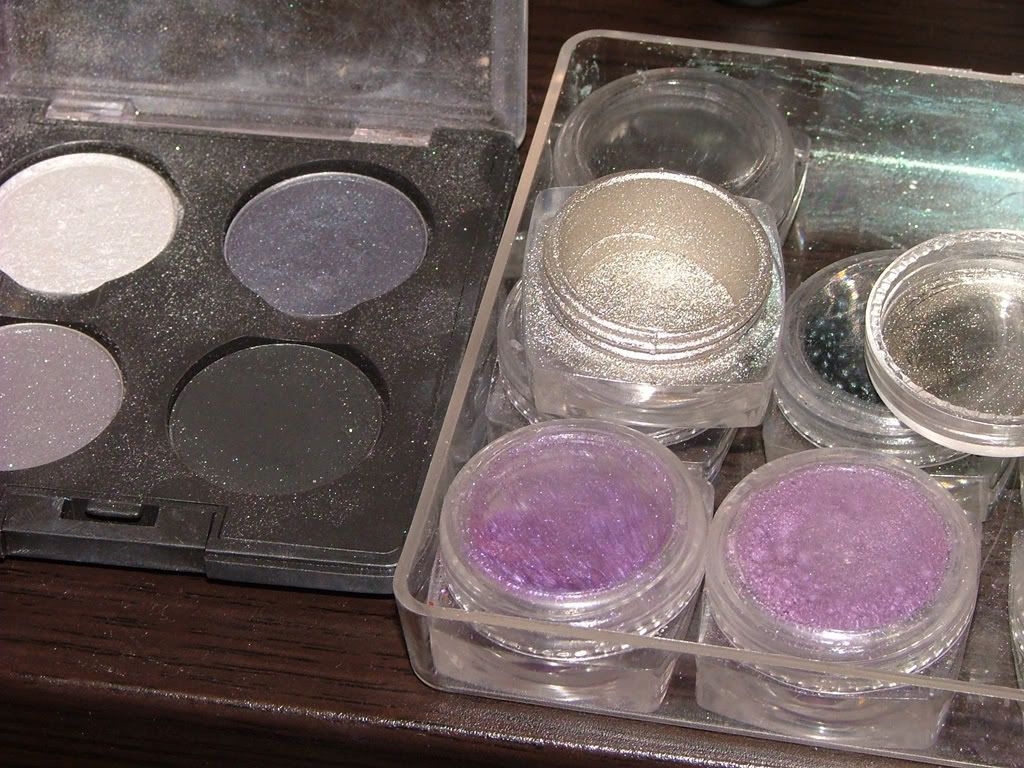 put carbon using 213 brush all over the eyelid. since i have a fallen eyelid, i do a "surprised" face to fill the eyelid good. i go over and over again, from the outside to the inside. i fill everything but the inside 1/3.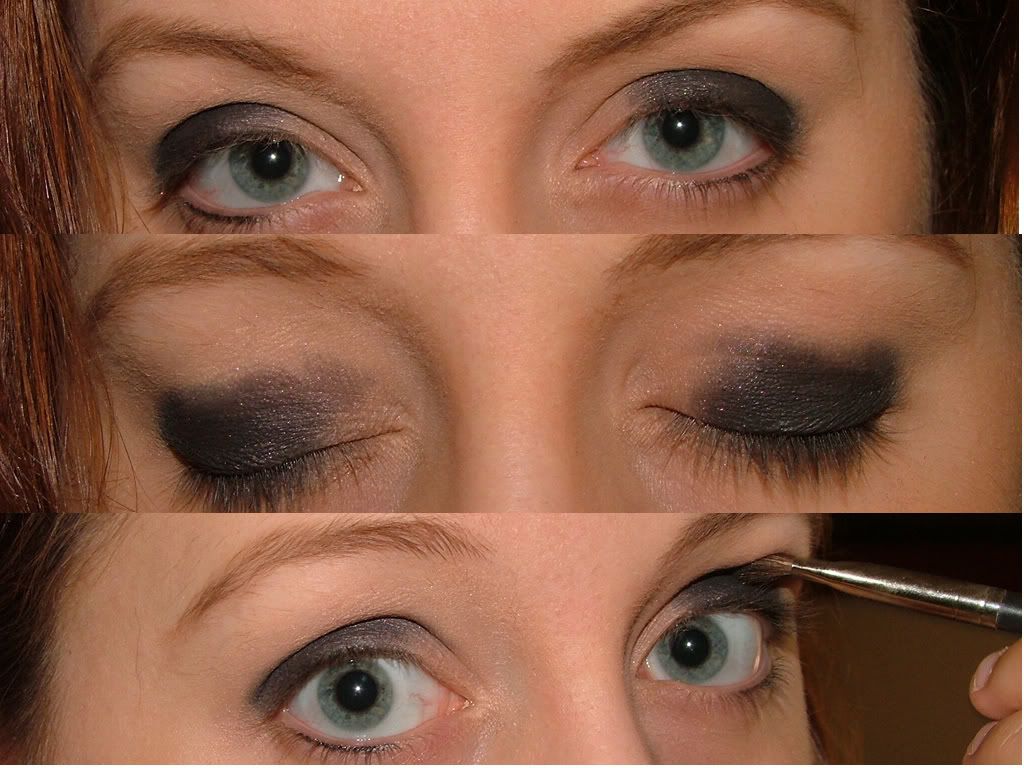 now we need to create the corner. if you're bad at is as i do, just take a mapkin or a piece of paper, put it as if you're drawing a line from your nose, through the outside corner of your eye and to the end of your eyebrow, and fill the corner with carbon e/s.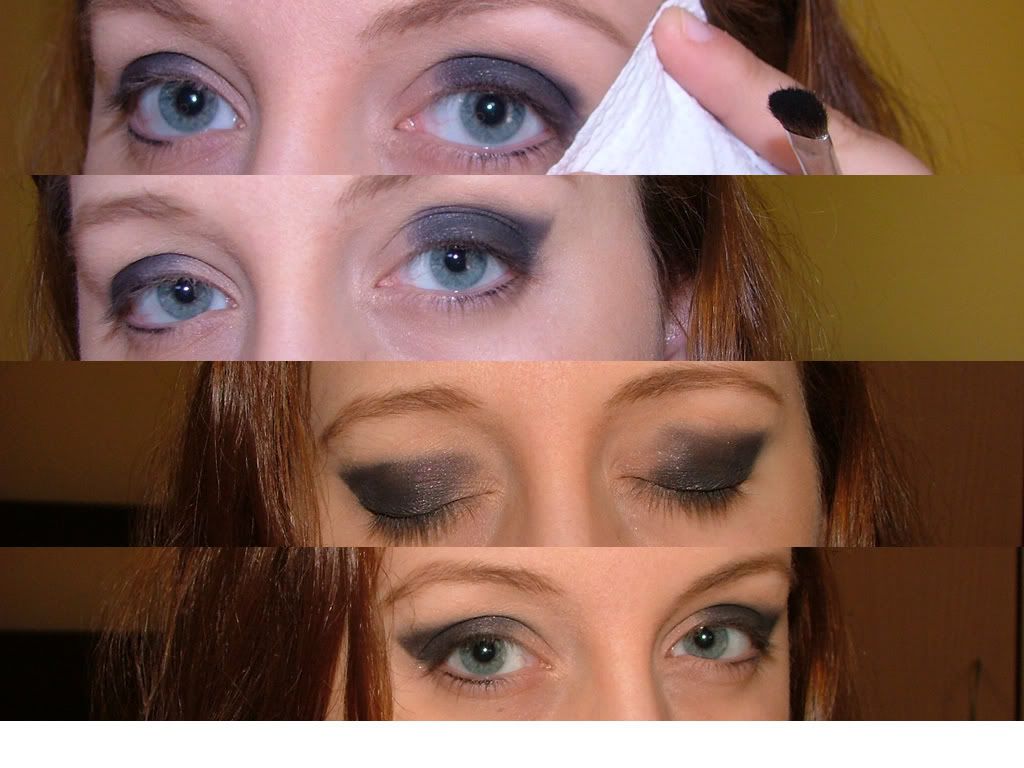 fill the remaining 1/3 with platinum. at this point you will look a bit silly, that's alright. blend both e/s with the 244 brush.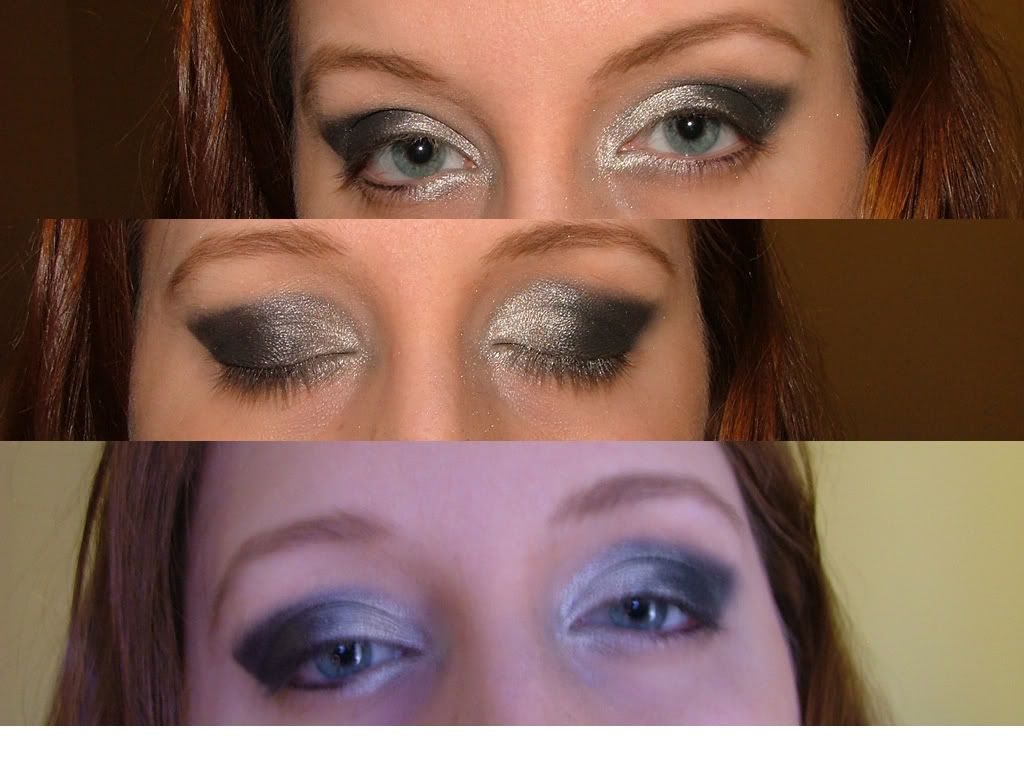 add the white e/s on the eyebrow bone, and blend with the other eyeshadows a bit to make them all mixed up, with the #224 brush.
Also, add a black pencil to the insides of your eyes.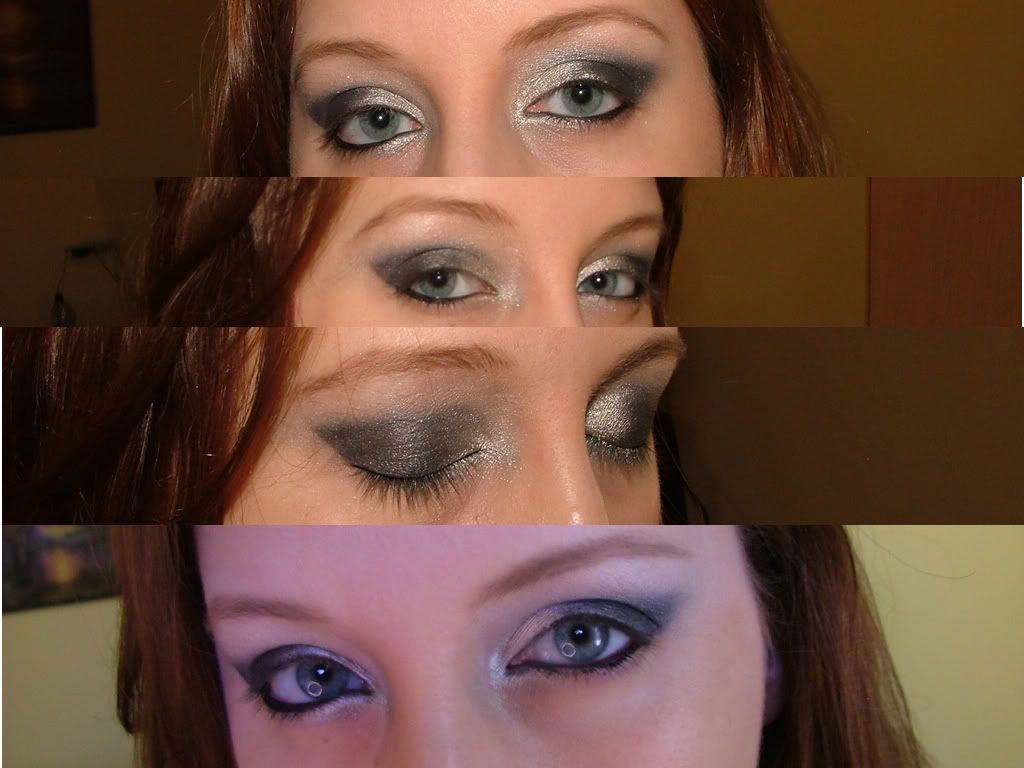 now curl your lashes, put on the primer for your lashes and lots of diorshow mascara. also add a bit of carbon e/s underneath your eyes using 219 brush.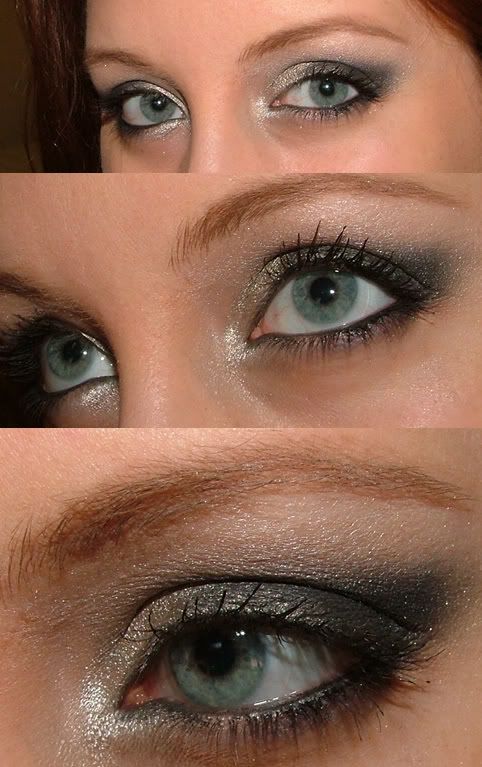 add your blush, shading and lipgloss, and there you go!!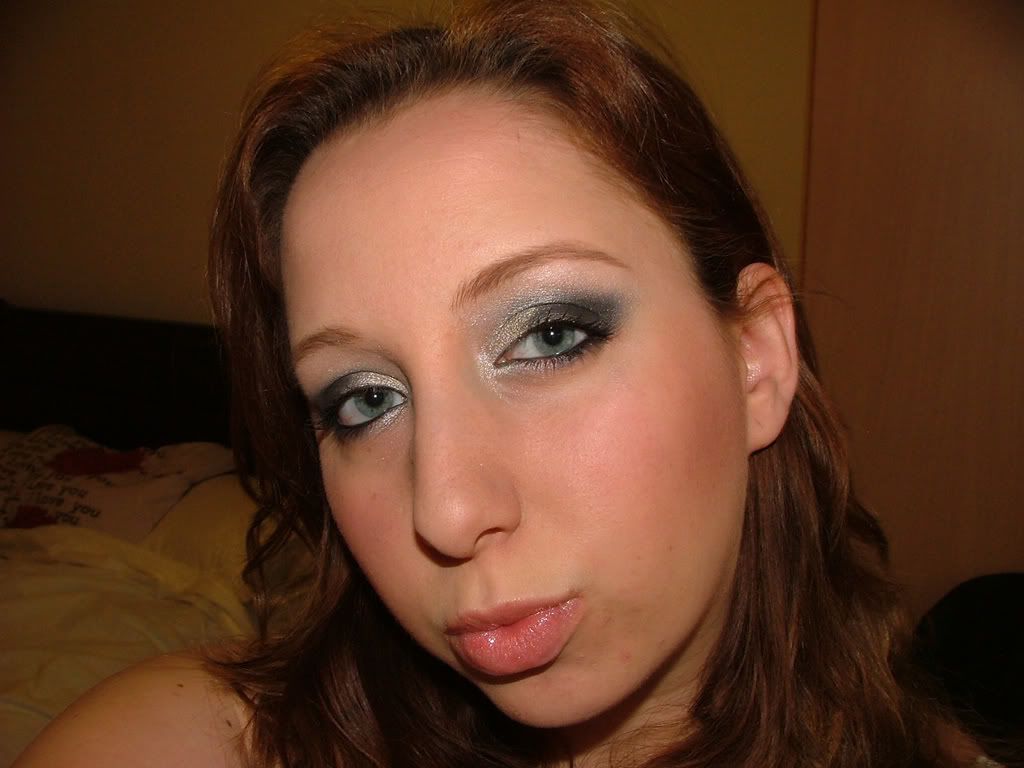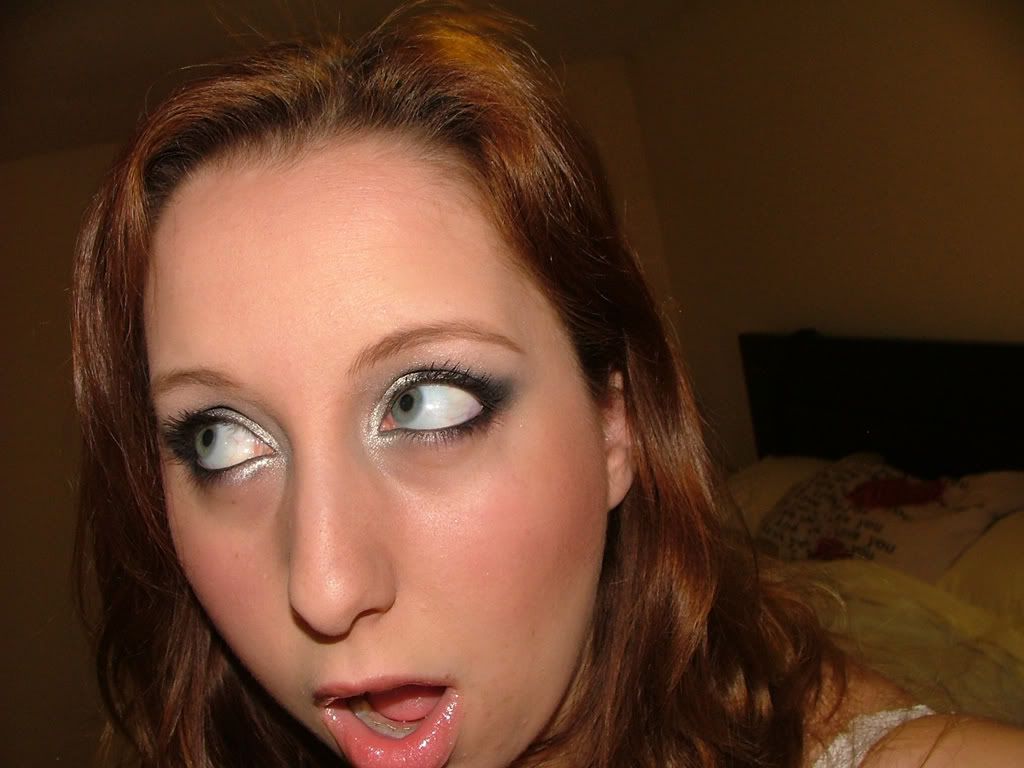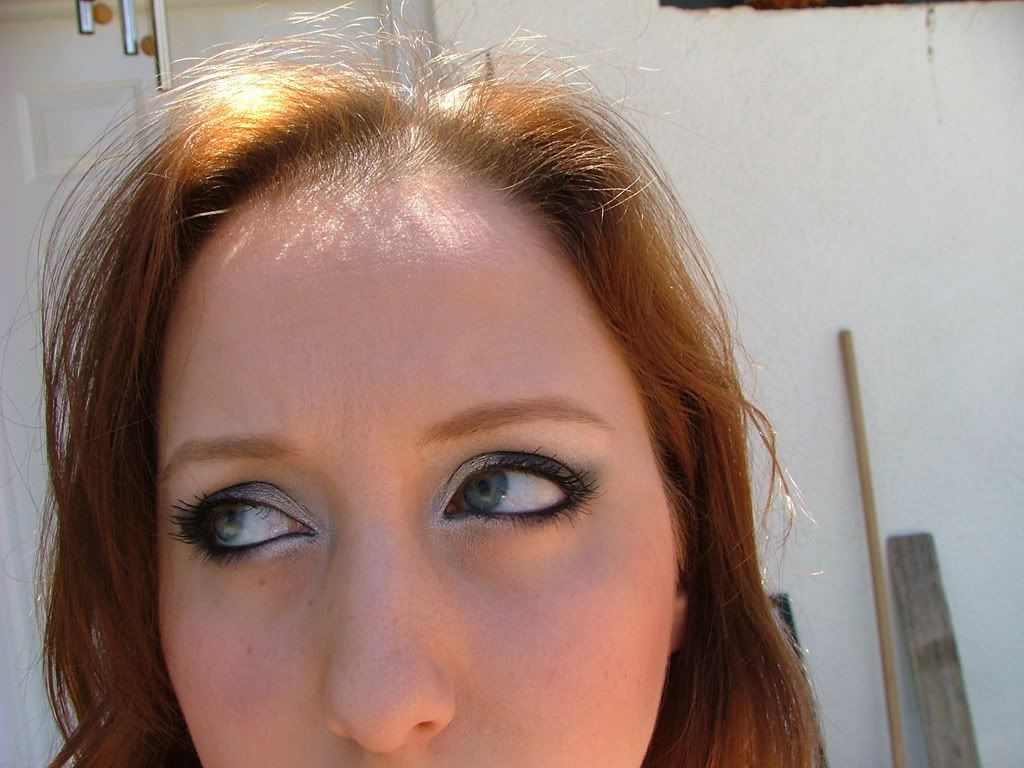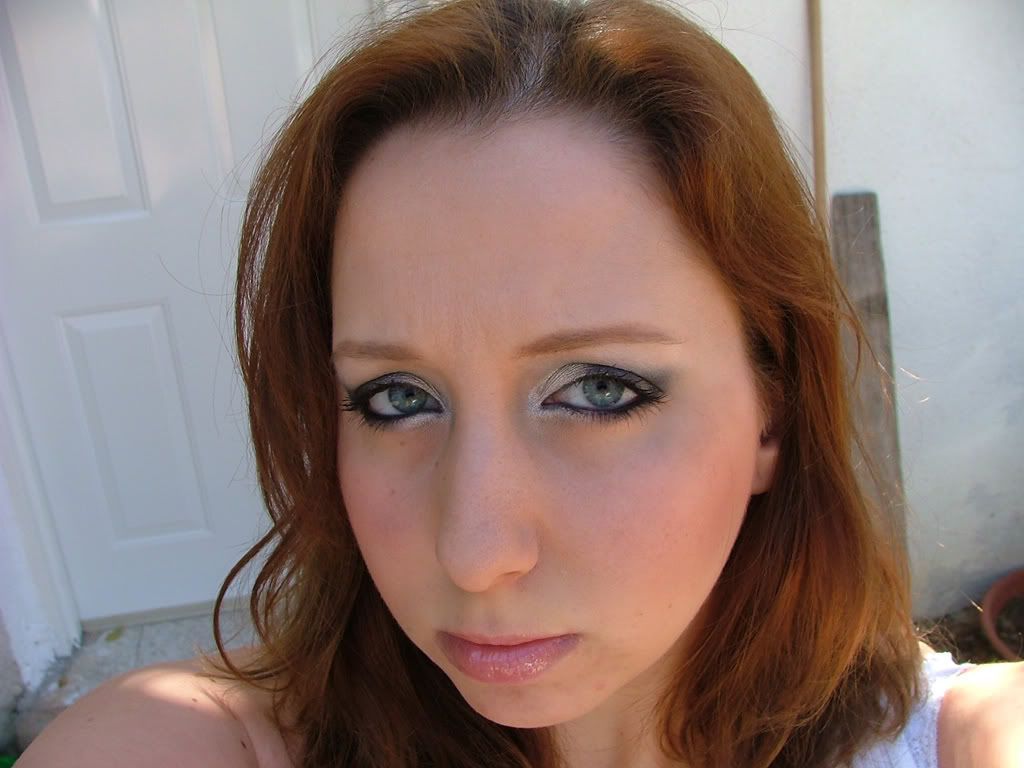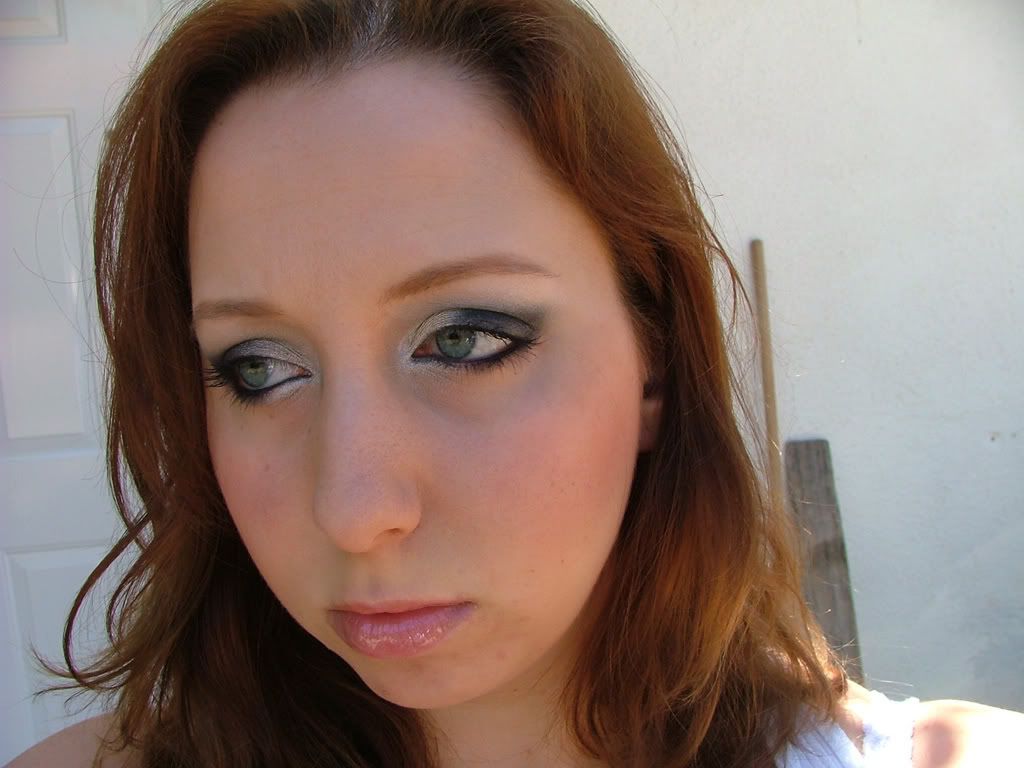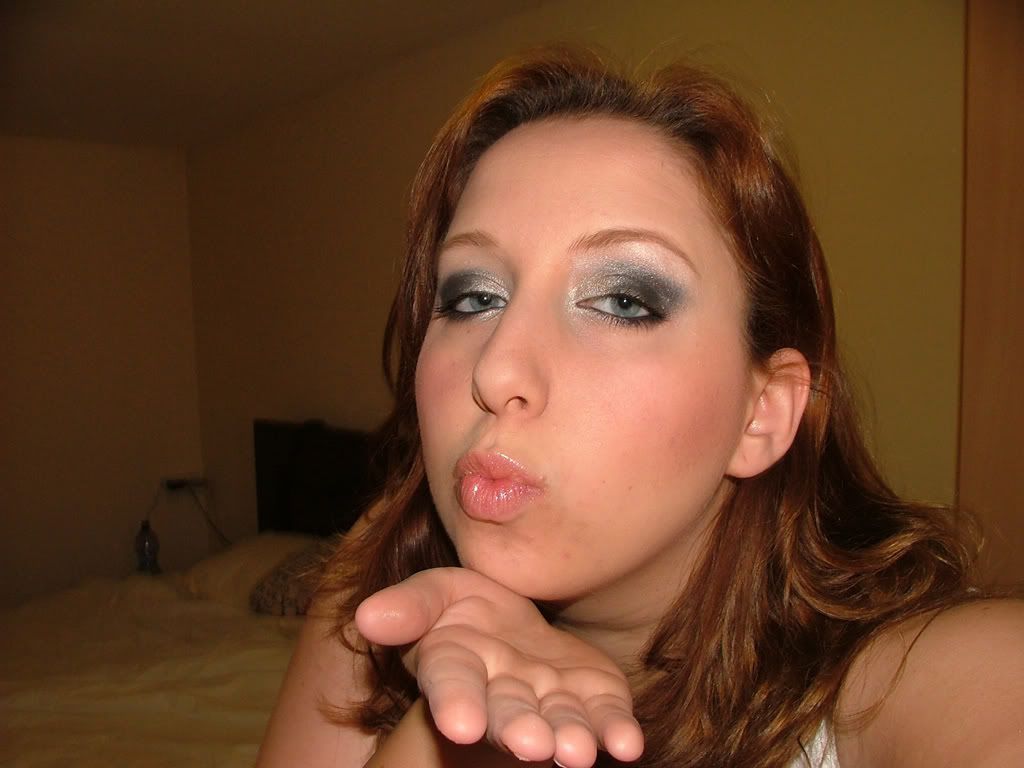 hope you had fun!! thank you