I don't think I've ever bought this much in one shot, and yet the only thing I regret is that what I DIDN'T buy. The Makeup Show is bloody dangerous, lol!
Some skincare and blushes, as well as a few foundations I wanted to test-drive.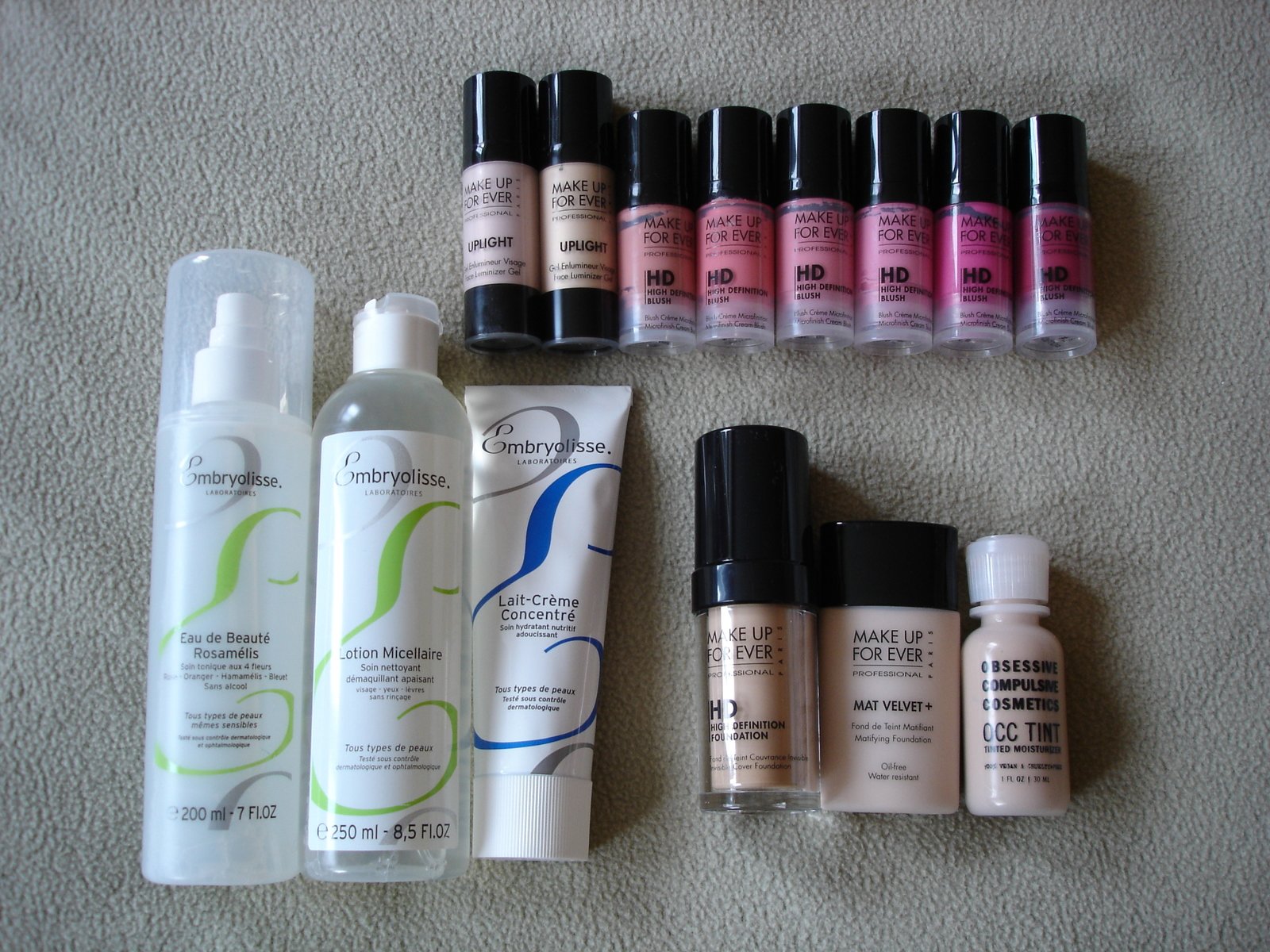 I went a little nuts at the Inglot counter. The Z-palette has some Kevyn Aucoin blushes at the top which I bought at TMS, plus some depotted Lorac eyeshadows that are older, but I didn't feel like removing them for the purposes of this photo. The palettes at the top right are Kevyn Aucoin. I also got a pressed powder, a gel liner and some fabulously duochrome pigments from Inglot.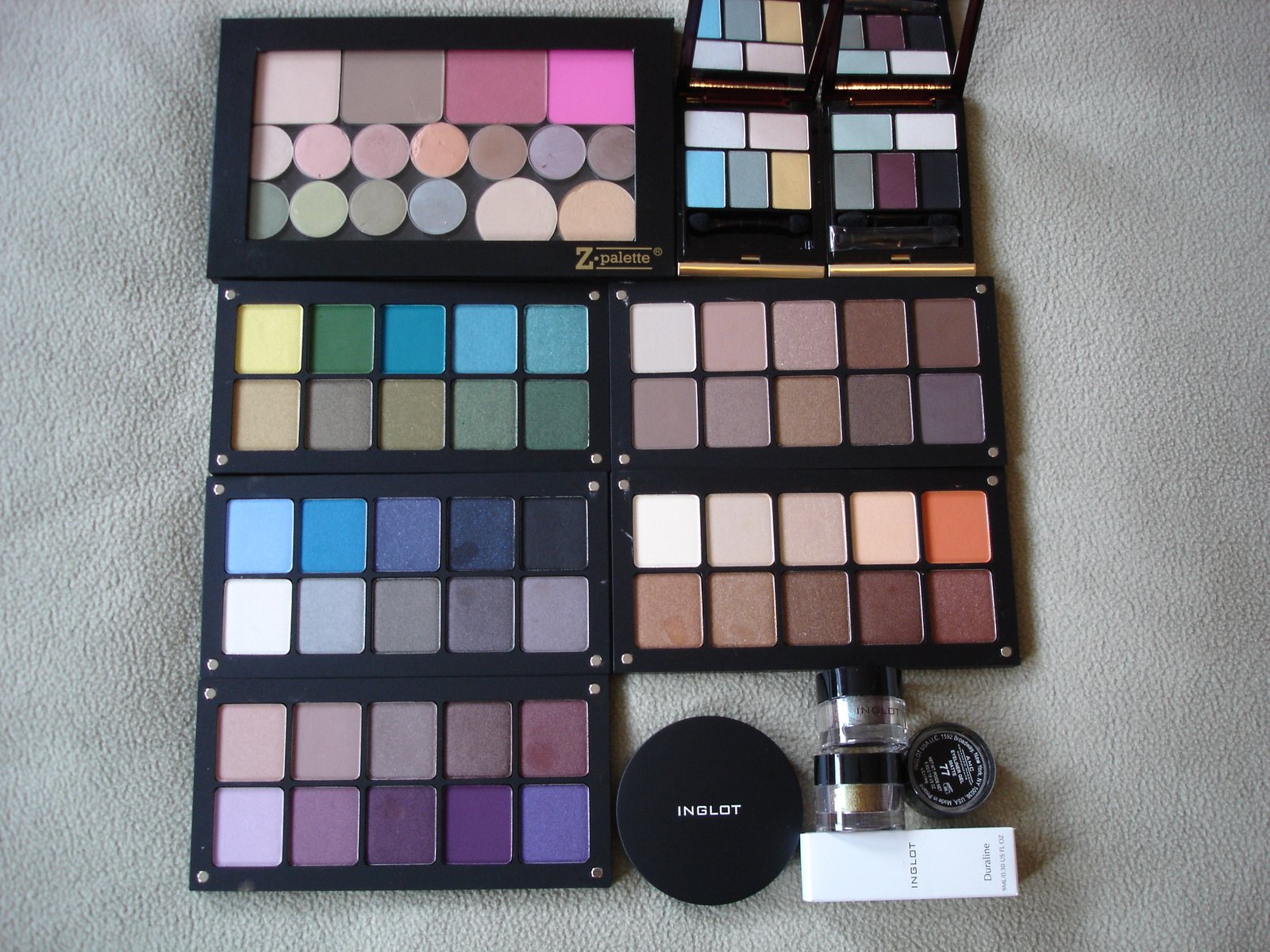 Liquid liners from MUFE and Stila, glosses from Stila, Becca and Kevyn Aucoin. Plus the one lone purchase I made from Sephora while I was down, the Fresh balm.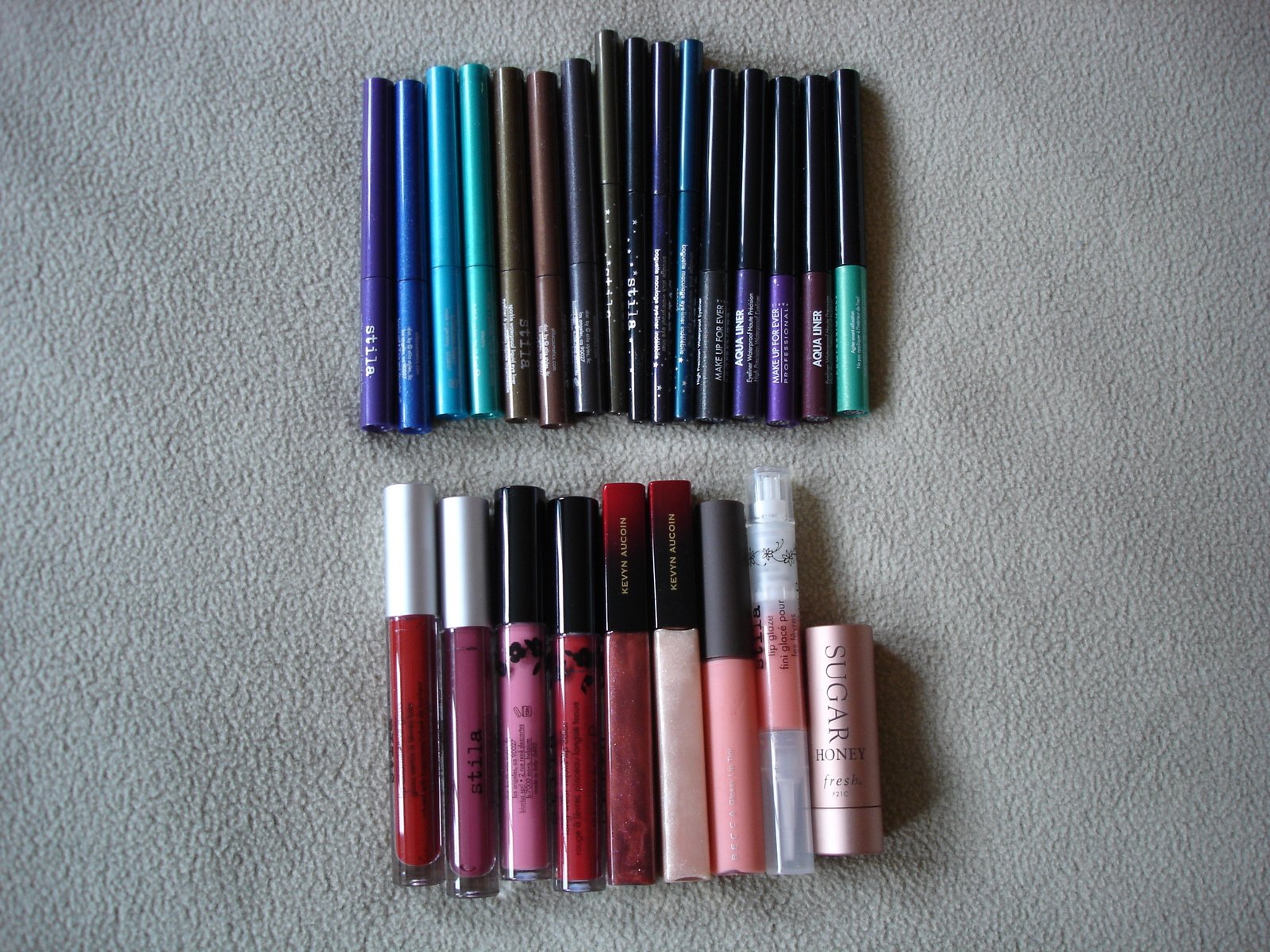 I got a brush belt from Glamcor, which is awesome, and this cute little mini case from Dlush - it opens up to multiple compartments, brush holders and an empty magnetic palette. Super convenient for travel, or as an actor's set bag.
And of course the brushes - Kevyn Aucoin, OCC, Glamcor, Cozette (the owner is RIDICULOUSLY nice), Inglot, Crown.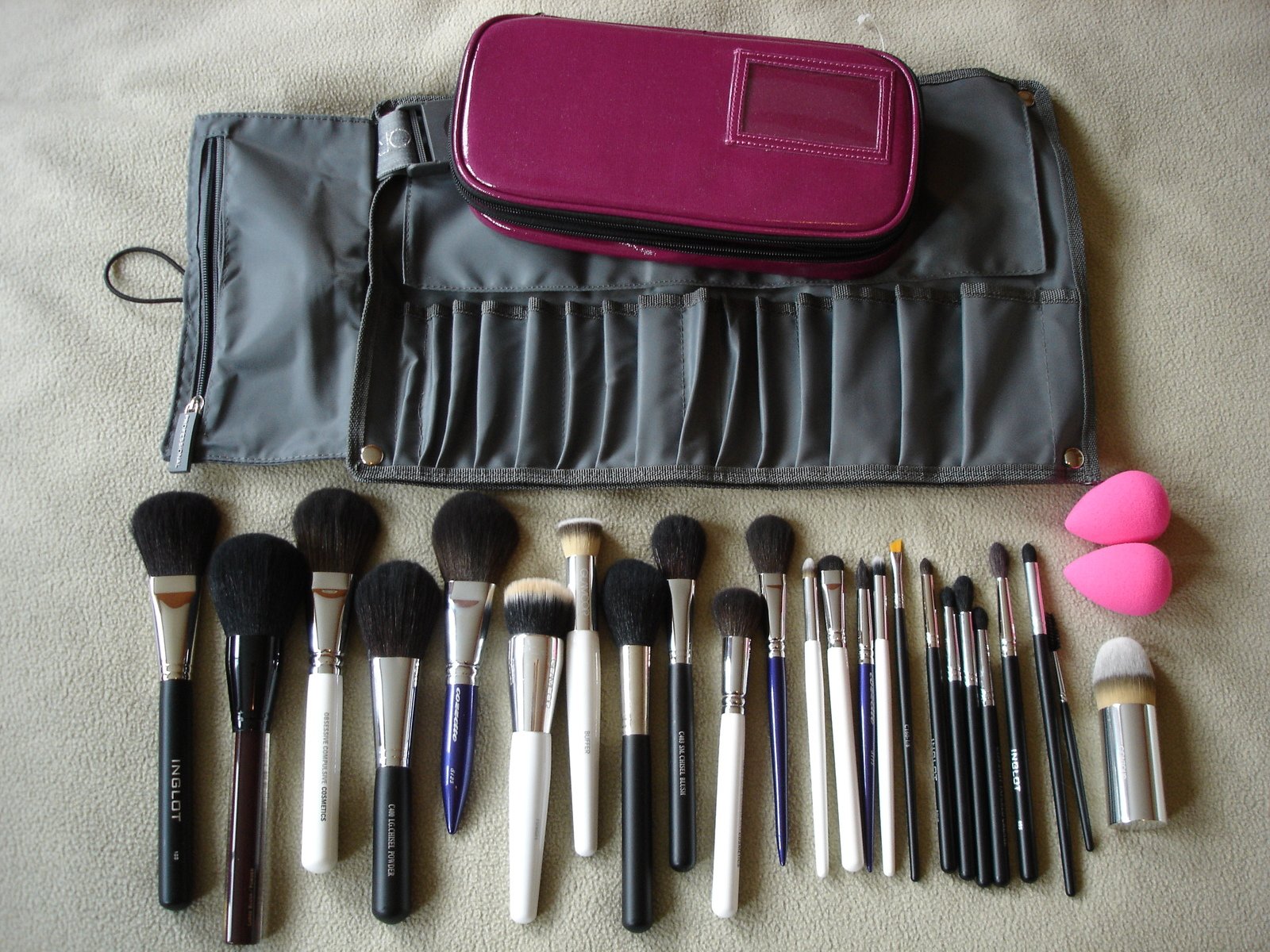 And then I picked these up as freebies from Murale, using my Optimum points.