Hello my sweets, oh how I've missed thee!
Sorry I've been MIA, I've been really busy these days. Plus I've been alittle under the weather because of the pregnancy but I'm happy to say that lately I've been feeling better but, I still have my days *sigh*.
Anyway, here's some stuff I've done at school. I've also posted some in the say cheese, take a lookie.
http://www.specktra.net/showthread.p...844#post772844

This first look is 60's Mod
Mac Studio Tech NC25
Mac Studio Fix NC25
Mac Chromecake in Cool Pink
Mac Carbon
Mac Pro Lash
Ben Nye concealor in flesh
Random lashes provided by the school that had no lables :\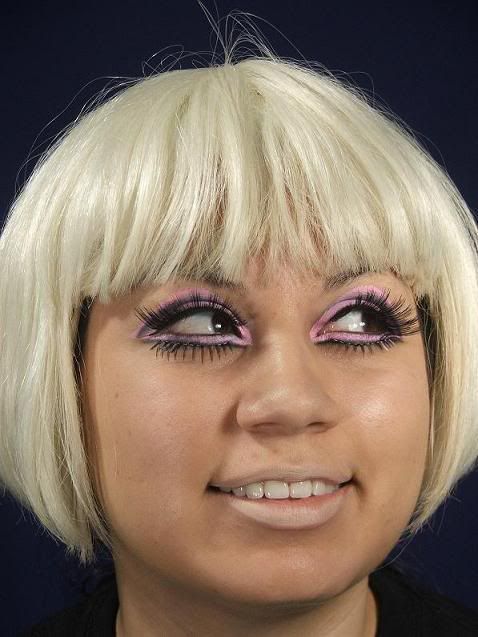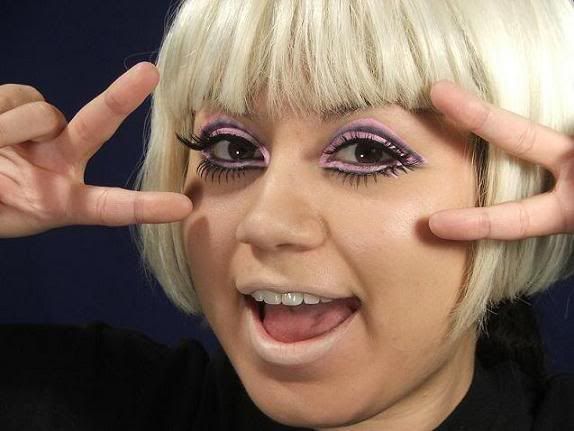 Bridal
Mac Face and Body foundation in C2
Mac Studio Fix NC15
Mac Brown Down
Mac Seedy Pearl
Mac Trax
Mac Sketch
Mac Pro Lash
Mac Teddy Kohl e/l
Mac Powder Blush in Razin
Mac Powder Blush in Hushabye
Mac Spice l/l
Mac Prrr l/g
Drag day, most fun!
Please excuse his crazy brows. They were so hard to cover up and I'm not a Photoshop Pro just yet.
Mac Studio Tech in NC15
Mac Studio Tech in NC25
Mac Stufio Tech in NC40 (contour)
MAC Studio Fix Pastel in Shivering White
Private Label Hot Pink
Mac Sketch
Mac Power Point in Black?
Mac Pro Lash
Mac Wedge
Mac Powder Blush in Bright Coral
Mac Lip Lacquer in Veneer
Glitter on browbone and lips
Lashed provided by school, not sure brand.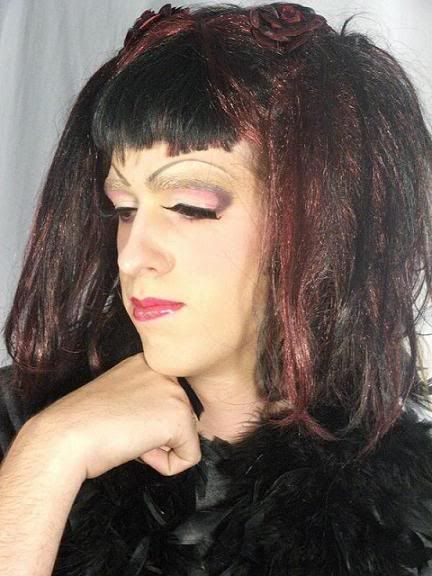 And for fun, him and his twin brother. His mu was our demo by our teacher. They were such goopd sports haha.
As always, thanks for looking!