What an effin color!!! And I don't know what is going on with me and this smokey eye kick lately!

I always thought I was incapable of pulling off a smokey eye, and suddenly... I'm just loving it! I think I may have finally mastered how to apply one on myself...

Blue Smokey Eye
: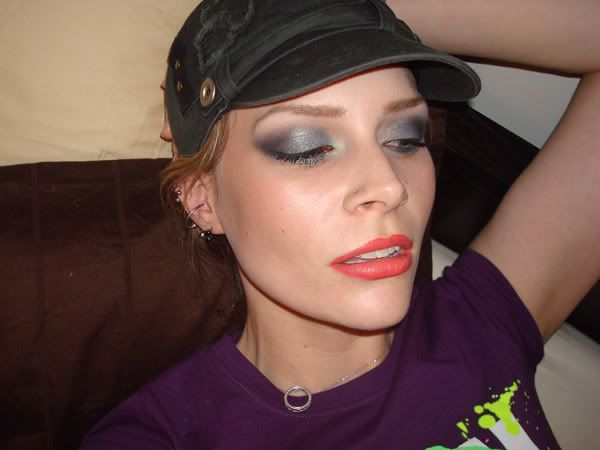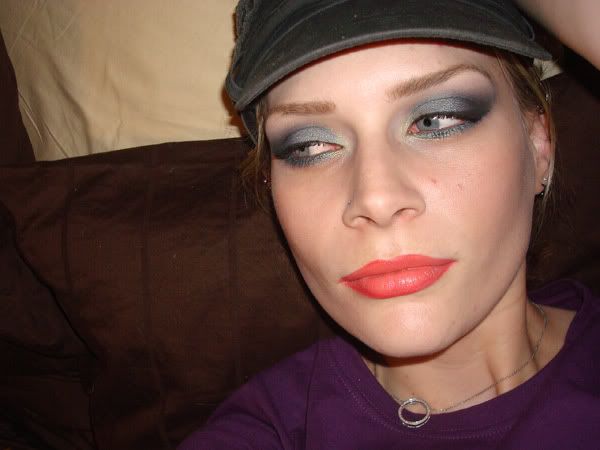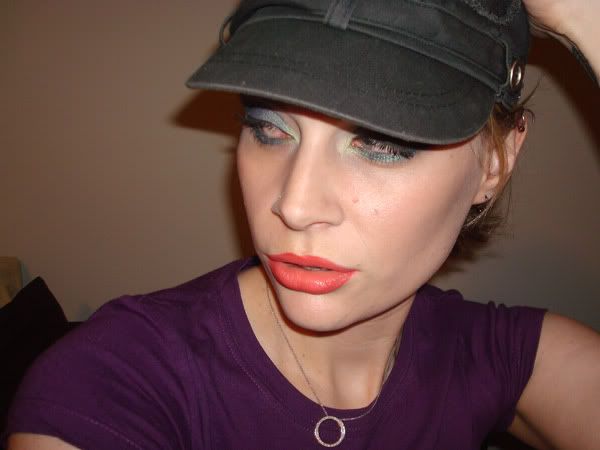 Face:



Laura Mercier Oil-Free Foundation Primer
MUFE HD Foundation in 117
Studio Finish Concealer in NC20
Silicon Spheres
Emote Blush to contour
Blooming Blush
Petticoat MSF

Eyes:

TFSI
Delft paint pot
Tilt e/s
Deep Truth e/s
Plummage e/s
Carbon e/s
Blanc Type e/s
Gorgeous Gold e/s
Fly By Blu pearlglide e/l on lower lash line
Steamy e/s on lower lash line
Prestige Black Liquid Liner
Zoomlash Black mascara
Coquette e/s on Brows



Lips:



Redd l/l
Vegas Volt l/s

Smokey Grey Green:​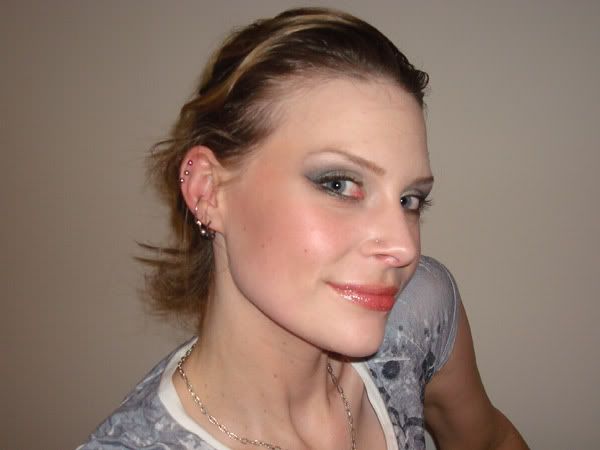 Bad hair day. Ugh.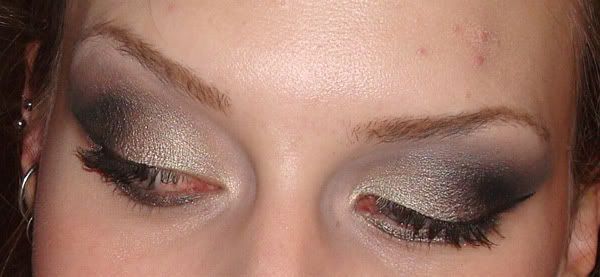 Face:
Same as above
Eyes:
TFSI
Bare Study paint pot
Photorealism Quad
Carbon e/s
Blanc Type e/s
Cake Shop Shadestick on lower lash line
Grey Range and Fresh Approach e/s on lower lashline
Prestige Black Liquid Liner
Buried Treasure Eye Kohl on waterline
Zoomlash Black mascara
Coquette e/s on brows
Lips:
Viva Glam VI l/g (which looks like it's irritating my lips for some reason! you can see they're red in some areas in the picture - weird right! I wonder why!

)

I hope you lovelies enjoy! Offer up any critiques you have!