I have a few more manis, first is Dance Legend 95 Wazowsky topped with Polish Me Silly Green Goddess on the accents. I was really pleased with the DL, it was so pigmented. I thought I might have to put it over black, but no, it was nearly a one coater on its own (I did 2).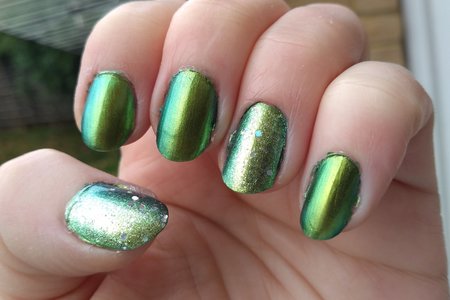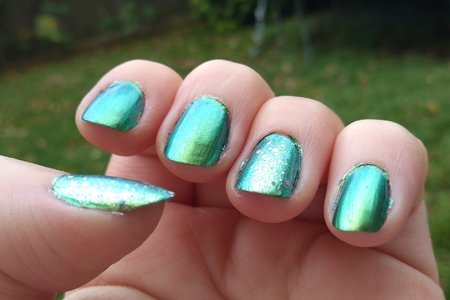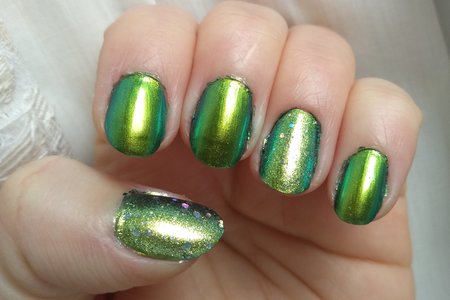 Next is Emily de Molly Doll House (thermal) topped with Barry M Ruby Glitter (2013 untried) on the accents.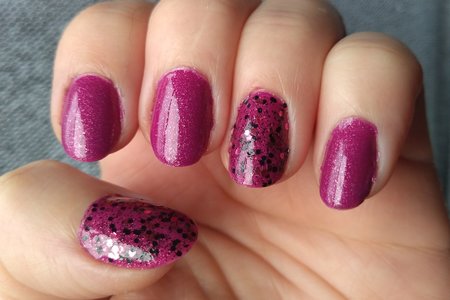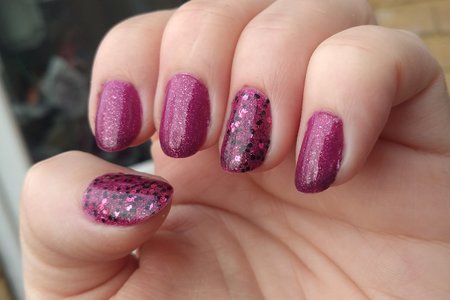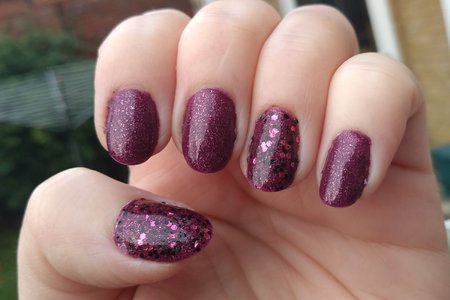 My current mani is Glam Polish Have Mercy with Girly Bits Pocket Full of Fairies. This is my favourite of the bunch, both polishes are so pretty.