I loved her neutral cut crease tutorial and decided to give this look a try. Of course mine doesn´t look as nice and precise as hers...but I guess this takes practice, and it was my first try at doing a cut crease eye makeup
Oh and of course I ended up being unhappy with my hair and earrings, so I changed that in the process. And this is probably one of the last (or maybe THE last) FOTD of me as a blonde. I have decided to go brunette and I`m so excited that I´m finally 100% certain that I´ll go through with it.
FACE
MUFE HD foundation (LOVE!)
MAC Studio Fix powder
Tarte Park Avenue Princess Bronzer
MUFE blush (too lazy to look up the #..it´s a very bright peach color)
EYES
MAC Bare Canvas paint
MAC e/s Vanilla, Vapour and Wedge
Milani e/s Rich Chocolate
Lancome liquid liner in black
MAC Powerpoint Industry
Anastasia Brow Powder Ash Blonde
Chanel Inimitable mascara
LIPS
MAC TLC in Fuchsia Fix
The Balm Plump your Pucker l/g in Cocoa my Coconut
Oops, excuse the single brush hair on my nose..my stupid powder brush sheds like crazy!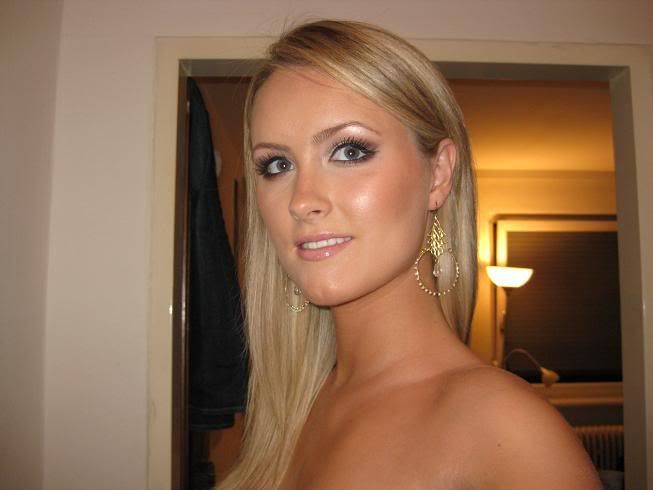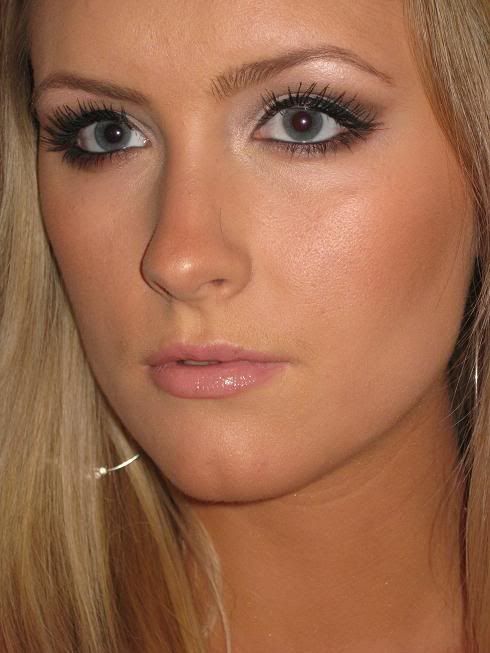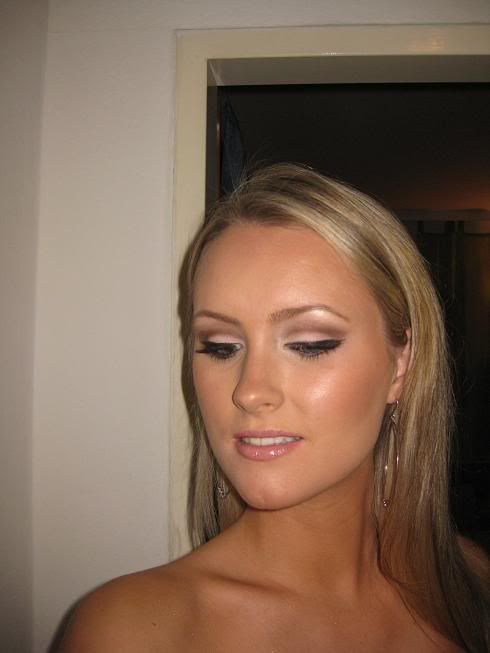 ...and to prove that I´m not naked in the pics: